PC laptops are appealing to a wide array of computer users, thanks to their user-friendly designs and the ease of use that comes with a Windows operating system. For many PC fans, a Dell wireless laptop can be a great solution for their personal computing needs. Learning about the wireless options can help consumers determine whether one of these laptops can suit their needs.
Dell Wireless Laptops for Everyday Use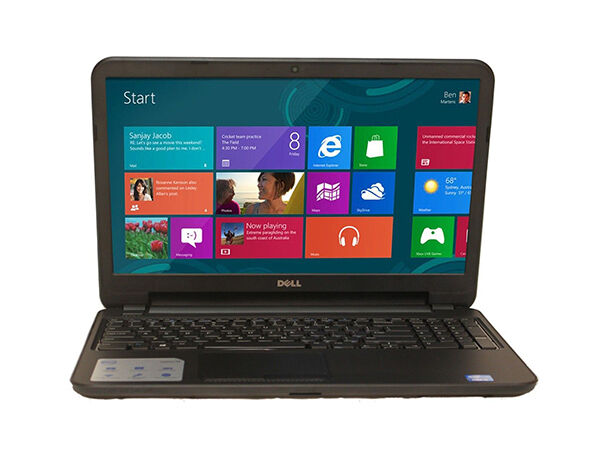 For the user who prefers to surf the net, stream content on occasion, and use desktop apps such as Word, a Dell wireless laptop designed for everyday use should suffice. Dell offers a number of laptops with wireless capabilities within this range.
Dell Everyday Laptop

RAM

Hard Drive Capacity

Processor

Windows OS Version

Inspiron 15

4 GB and 6 GB options

320 GB with 4 GB RAM

500 GB with either 4 or 6 GB RAM

Pentium Processor Dual-Core

4th Generation i3 in 500 GB version

Windows 8.1

Inspiron 15 3000 Series

4 GB

500 GB

Pentium Processor Dual-Core and

4th Generation i3 versions

Windows 8.1

Inspiron 15R

8 GB

1TB

4th Generation i5 and i7 versions

Windows 8.1
Additionally, consumers also have the Inspiron 15 5000 Series to consider, featuring a 15.6-inch HD display that makes it an ideal choice for media lovers. There is also an Inspiron 15 from the 3000 Series, which features a touch-sensitive screen for an easier user interface.
Dell Wireless Gaming Laptops
Gaming fans need a bit more RAM and high-performance graphics cards in order to enjoy their favourite games. Dell offers a range of wireless laptops powered by Nvidia GeForce graphics cards to deliver consummate gaming performance. The Alienware 17 Series leverages GTX 860M and GTX 880M Graphics cards and comes in 500-GB and 1-TB hard drive versions, with RAM starting at 8 GB. The Alienware 18 series also takes advantage of the GTX Series of laptop graphics cards and also comes in a dual AMD R9 M290X version for truly immersive gaming.
Dell Ultrabooks
Sometimes computer users need a truly mobile solution from a laptop and that is where Dell's Ultrabook options come in. These extremely compact wireless laptops provide users with the core computing functionality they need in mobile environments. The XPS 12 2-in-1 Ultrabook transforms from a tablet to a laptop and back depending on a user's needs, while the XPS 13 Ultrabook has the traditional form factor of a laptop, it offers 256 GB of space on an ultra-efficient solid-state drive, along with an intuitive touch-screen for easy navigation and control.