Your guide to Tableware buying
Choosing the right tableware can sometimes feel like a daunting process; making sure you have the pieces which suit your style, the way you eat as a family or entertain, selecting the right pieces which will perform well at home and ensuring you're choosing items which are worth your investment. Denby have some tips below to help…
Add a caption
Denby Always Entertaining Deli Collection http://stores.ebay.co.uk/denbypotterystore/always-entertaining?_fsub=163245550
01 | OCCASION
Think about occasion; whether you need tableware for 'everyday' (family teatimes, weekday lunches, leisurely breakfasts), 'informal occasions' (Friday night takeaway, friends for lunch, impromptu gatherings) or for 'entertaining' (friends for dinner, Sunday lunch, coffee mornings)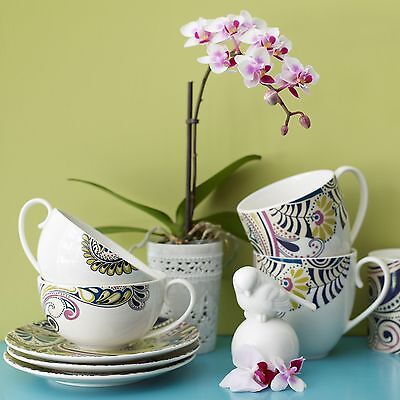 02 | COLOUR, SHAPE & STYLE
Consider what sort of style will suit your home – bold, calm or neutral, with or without decoration. Decide if you want all-matching items or mix and match.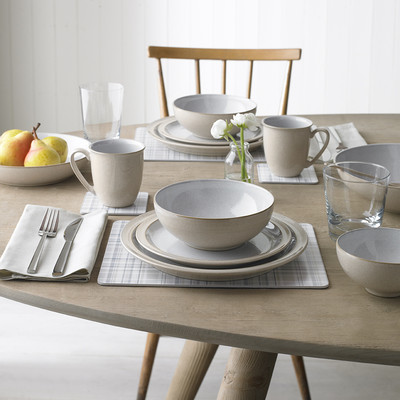 03 | FEATURES
Denby is safe to use in the oven, dishwasher, microwave and freezer and has handy design features built in to many items; stack-ability (for easier storage) and multi-function(versatile enough to double-up for different needs). It's also designed to withstand everyday life so your tableware becomes an investment and not the false economy that buying cheaper tableware can often be. Think about whether these are features you need for your tableware.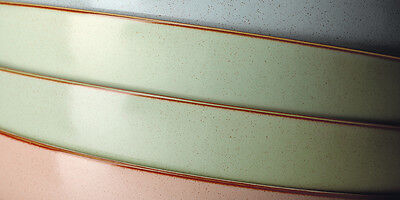 04 | MATERIAL
STONEWARE Denby stoneware clay is very strong. It's fully vitrified which gives it strength, durability and chip resistance. All 5000 of Denby's beautiful glazes are totally unique and each one has its very own secret recipe.


PORCELAIN* Similar in strength to stoneware, porcelain has a more translucent body and a cool blue-white colour. Denby's stunning porcelain ranges (White and James Martin) are sleek, stylish and make any food look fantastic.


BONE CHINA* Bone china has a pure white translucency and is also fully vitrified, so like stoneware it's surprisingly tough. Not just for afternoon tea, Denby's bone china has contemporary shapes and gourmet pieces to bring china bang up to date.


FINE CHINA* Monsoon fine china is soft cream in colour and is also fully vitrified, so as you would expect from Denby it's functional and versatile as well as being beautiful and elegant.
05 | HANDY LIST
If you're looking to buy a complete set or top up an existing set then the list of items to consider below will help. Look out for Denby Boxed Sets and Occasion Sets which mean you can collect a range over time or as a standalone collection for a particular occasion.

EATING
Dinner Plate | Medium Plate | Small Plate | Wide Rimmed Bowl | Pasta Bowl | Cereal Bowl | Small Bowl | Ramen/ Large Noodle Bowl | Deep Noodle Bowl

DRINKING
Large/Small Mug | Cup & Saucer |Espresso Cup & Saucer

SERVING
Teapot | Small/Large Jug | Sugar Bowl | Cafetière | Small/ Large Platter | Small/Medium/Large Serving Bowl Divided Dish | Sauce Boat & Stand | Shallow Bowl | Side Bowl | Nesting Bowls | Rice Bowl | Trivet

COOKING
Large/Small Rectangular Oven Dish | Pie Dish | Ramekin (remember, all Denby stoneware is safe for use in the oven so pasta bowls double up as pie dishes for example – see care and use guidelines)

ACCESSORIES
Glassware (Wine Glasses & Tumblers) | Tablemats | Coasters and Runners | Storage Jars and Other Kitchen Items | Cast Iron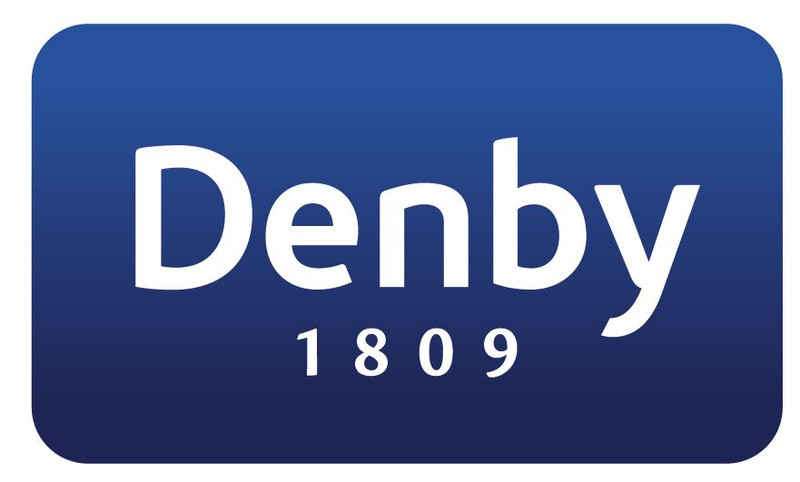 Denby
Denby is famous for its stoneware, still Made in England in the same way it has been for over 200 years, but as some of us prefer porcelain or china, or like to have glassware, accessories and cast iron to go with our tableware, then in these specialist areas Denby works with rigorously selected overseas craftsmen and women who share our values for quality and durability. Every Denby item is designed by the same team in Derbyshire, England and some ranges are then carefully sourced from a selection of specialist suppliers.