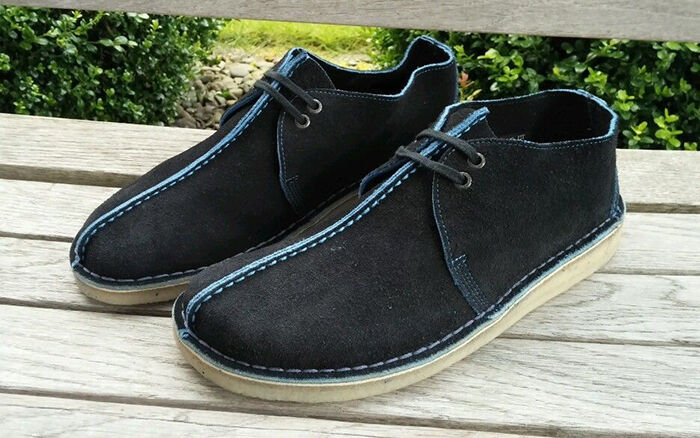 In the fashion world, shoe styles constantly change, leaving some people confused and bewildered. Figuring out which shoes to wear with which outfit may be an issue of you want to keep up with the latest trends. However, life is a little simpler for those who prefer to stick with traditional styles that never seem to fade away. A good example are men's desert boots which have a simplistic appeal that is classic, yet modern.
The Basics of Desert Boots

The origin of desert boots was not high fashion, but their simple design and comfortable nature has remained popular since the style's first appearance in World War II. As the name suggests, the boots were originally combat boots worn in the desert. The boots are ankle high and made of very lightweight materials like suede, with crepe soles that are also lightweight and flexible. Most desert boots only have two eyelets with very thin laces that tuck behind the tongues of the shoes. Because of the basic design and natural colour tones, desert boots go well with just about any look, with the exception of formal attire.
Dr. Martens Desert Boots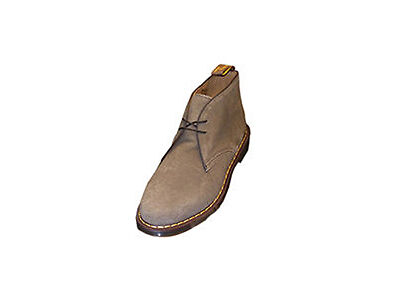 Dr. Martens, usually referred to as Doc Martens, take a different approach to men's desert boots, although they stick with the simple style. The Will boot has a suede exterior, but the boots feature a finish that makes them smoother, and they come with rubber soles that add sophistication in comparison to traditional crepe soles. The Sawyer boot offers a smooth, leather exterior, thicker rubber soles, and two thin eyelets. The Sawyer boots are also semi-formal and look good with slacks rather than jeans.
Clarks Desert Boots
Clarks makes boots that satisfy men who want traditional desert boots. They offer simple straight-cut sides, thin laces, crepe soles, and thin suede exteriors. However, Clarks desert boots go a bit farther by offering out-of-the-ordinary colours, such as orange, green, and blue, along with the traditional neutral colours. The manufacturer also makes boots with abstract designs on the exteriors for men who want to spice up their wardrobes.
Sorel Desert Boots
Sorel takes the combat origin of the shoes to heart with its take on men's desert boots. The boots feature a thick leather exterior and soles with heavy-duty tread patterns. Full-grain leather ensures protection of the feet and ankles at all times, and EVA midsoles keep feet padded on long treks. These men's boots are for outdoor enthusiasts rather than for city wear.