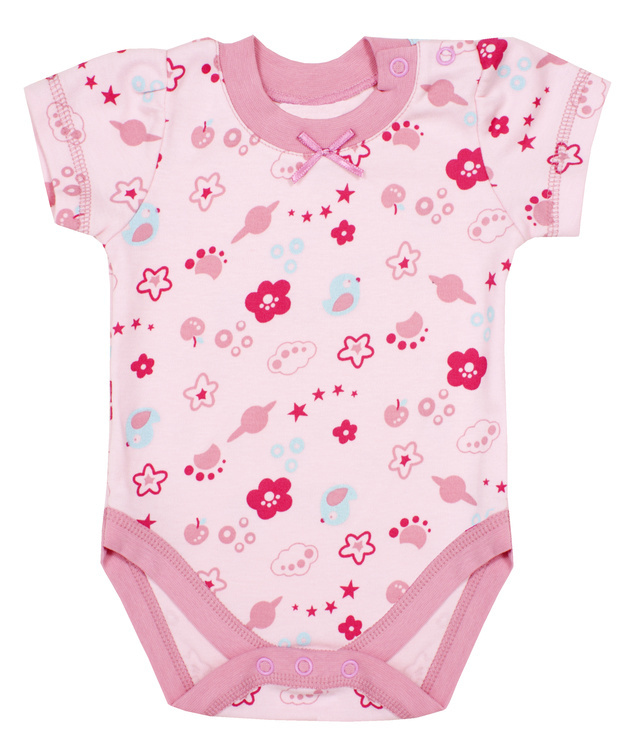 Designer baby clothing can be a great way to show off style and fashion. Even though babies do not typically care what they are wearing, designer clothing is made to look great, which means better photos, and of course, great looking clothes. While not everyone can afford Moschino or Gucci baby clothes for everyday wear, designer clothes can be purchased for special occasions or photo shoots as well.
Parents who are interested in purchasing designer baby clothes can look in boutiques, high street shops, and online stores that cater to high end baby clothes. Some shops including eBay offer second hand options as well for parents who are either on a budget or afraid their baby will quickly outgrow the clothes. Anyone buying designer baby clothes should consider their budget, and also the style of the clothes, their durability, and practicality before making a purchase.
Setting a Budget for Designer Baby Clothes
Whether interested in top of the line Armani baby clothes or looking for something a little less pricey, it is important to set a budget. Part of setting a budget for designer baby clothes is deciding how much money is available to be spent, where the clothes are to be worn, and how many outfits are needed. For example, setting a budget might sound reasonable, but if three outfits are needed then spending it on one would be over the budget.
Buyers should decide how many clothes the baby needs and how many of them should be designer. Those who are on a budget should consider purchasing basic items such as T-shirts, baby grows, and rompers from affordable stores and then purchasing designer baby clothes for special occasions such as going outside, having friends over, or going to a photoshoot. Babies are generally very messy so day-to-day clothing does not really matter too much.
Types of Designer Baby Clothes
After setting a budget, buyers can decide which clothes they want to be designer. Anyone who is looking for a full designer wardrobe should start out with at least seven tops and seven bottoms, one combination for each day of the week. Having a few extra spares around can ensure that the baby will still have something to wear if he or she makes a mess and laundry has not been done yet. Another consideration is that most babies need outerwear for going outside as well.
Practical Designer Baby Clothes
Practical designer choices include cute jackets, T-shirts, caps that draw the most attention, and shoes that are likely to escape messy eaters. Babies usually grow quite quickly so shoppers who do not want to replace their baby's clothes in a few months might want to consider a size up for T-shirts and jackets so that they fit for six to 12 months instead of three to six months. Other considerations include looking for options that are easy to get on and off of a baby who might be more than a little fussy when it comes time to get dressed.
Designer Baby Sleepwear
Most experts recommend that sleepwear is the most valuable item for young children, so it should be a prime consideration if buyers are purchasing designer baby clothes. Most babies should have seven to ten sleep outfits. The only problem with purchasing designer sleepwear is that the parents are likely be the only people to see the outfits, which is somewhat beside the point of making an expensive clothing purchase.
Winter vs. Summer Designer Baby Clothes
It is also very important to never purchase baby clothing out of season, mainly because the baby could have grown into a different size before the season rolls around. Buyers should try purchasing winter clothing just as it is getting cold and focus on a snow suit, a single sweater, a jacket, and extra socks and mittens. Summer clothing can usually be worn year round, mostly because babies spend a lot of time indoors where the temperature should be high enough for their comfort.
Buying New vs. Used Designer Baby Clothes
Many parents prefer buying used or second-hand designer baby clothing instead of brand new designer clothing. For anyone on a budget, second hand clothes are practical because they have likely been worn only a few times. Studies in the UK show that the average baby with 56 outfits only wear each 12 times, and more than half of the babies in the UK have that number or more of clothes. Choosing to visit online sites such as eBay to purchase used designer clothing can help parents to stick to a budget and to purchase more styles for their baby.
The disadvantage of new clothing is that it could come with signs of wear such as fading, rips, tears, or small stains. Purchasing used items in a thrift store means finding these signs of wear before purchase, but most online stores and eBay sellers specify them in the item's description. It is important to check for these signs of wear and tear, especially if the item is meant to be worn to a photoshoot or a formal event.
New designer baby clothes come without wear and tear but are likely to be more expensive. Depending on budget, standards, and the number of items needed, purchasing designer items new can eventually be very expensive. Parents should check to make sure they can afford outfitting their baby for only three to six months and then replacing the clothes, and if so, proceed with purchasing new items.
Choosing the Right Size for Designer Baby Clothes
The Internet is one of the easiest places to find designer baby clothes. Online stores such as eBay often have a much wider selection than local stores, with more styles, sizes, and colours available, and might even be able to offer high priced brands such as Guess for less money than a high street shop. Online stores are also often slightly cheaper than boutiques and high street shops because they do not have to pay to ship items to the store, keep the store open, or pay clerks. This means that the clothing is sold more affordably, although sometimes shipping can affect the cost as well.
There are also a few cons to shopping online, such as that buyers have to wait for the item to be shipped and that it can be harder to decide if the item fits the baby. Most online stores include measurement charts that buyers can check and compare to the measurements of their baby in order to find a good fit. Basic sizes cover the weight, age, and length of the baby, but some also include the chest, hip, and waist measurements.
Size

Weight
(kg)

Length
(cm)

0-3 Months

up to 5.5

up to 58

3-6 Months

5.6-7.7

59-68

6-12 Months

7.8-10

69-74

12-18 Months

10.1-12.2

75-79

18-24 Months

12.3-13.6

80-84
As a general rule, almost every clothing manufacturer has slightly different size measurements. It is extremely important to check a size chart for the individual brand whenever baby clothes are purchased online. Many baby clothes are sized slightly large so that they can be worn for longer. Many brands also sell XS through XL sizes, the smallest of which usually coincides with infant sizes and the largest with 18 to 24 months of age. Some clothing may require chest measurements, which can be taken just under the arms, waist measurements or at the belly button, and hip measurements at about halfway up the pelvis. Buyers can take measurements with a soft measurement tape or use a piece of string and then measure the string.
Buying Designer Baby Clothes on eBay
If you choose to purchasedesigner baby clothes on eBay then you can select from new and used models. eBay is home to every style from almost every designer, so you have many options to choose from, including international items that are not sold locally. Ideas for searching for baby clothing include looking up your favourite designer or design house, searching for a specific designer such as Tommy Hilfiger or looking for the style you want and just browsing through options.
Most sellers on eBay list the condition of the item along with the size, colour, and any other information you might want to know before making a purchase. If they have not listed information you need then you can send them a message to ask any questions you might have. Some of the stores selling designer baby clothing on eBay are also authorised sellers, which means that they are actual suppliers for that designer.
Conclusion
Buying designer baby clothes involves setting a budget, deciding how many clothes to purchase, and which items have priority over others. Not everyone can afford to purchase every item from designer brands, but because most babies quickly outgrow their clothing, this is not really necessary. Most people may be happy purchasing designer items for special occasions or for photoshoots and using basics for messy times like mealtime.
Designer baby clothes includingRalph Lauren,, Dior,, and more can be purchased online, in designer boutiques, and in many stores that specialise in baby and children's clothing. Buyers should check the size via the measurements, especially if they are purchasing online. Most people should also consider the condition of the item such as whether it is new or used. The most important factors to purchasing designer baby clothes include making sure that the clothes will fit, not going over the budget, and choosing practical styles that can be used frequently.