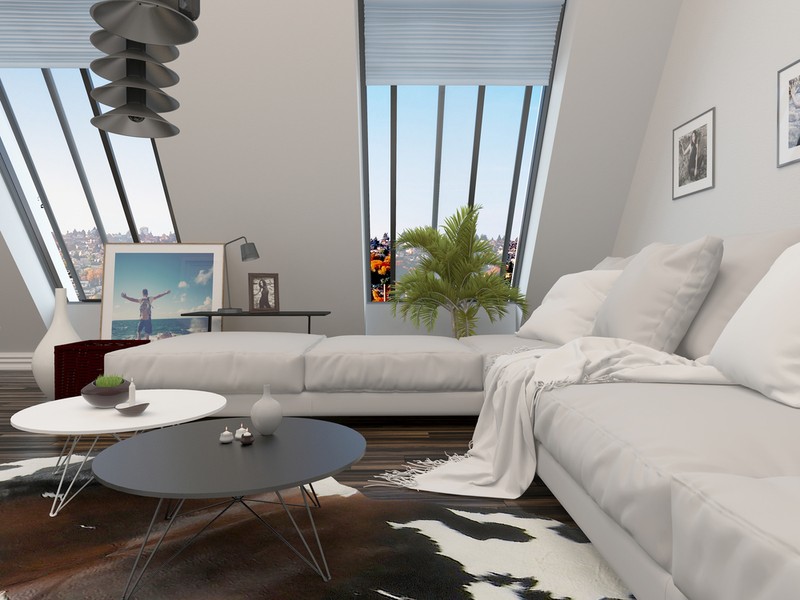 Those designer rooms, with their sprawling and ever so comfortable looking sofas, spread across the pages of that glossy interior design magazine, might feel like an unachievable dream. But do not fear, we will walk you through three fantastic pieces of designer sofa inspiration and show you how you can incorporate elements of them into your home.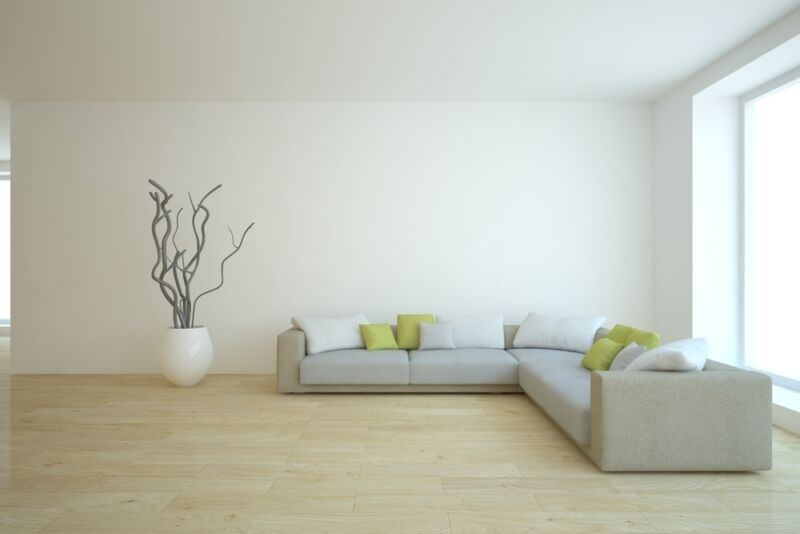 Add a caption
Deep set cushions and low backs scream luxury and comfort - and are perfect for those Sunday afternoon naps
Designer Inspiration: Light, Bright Comfort
Deep set seats and neutral tones, enhanced by vibrant accessories, are what makes this sofa desirable - as well as the large open space it accommodates with plenty of natural light. You could imagine this
corner sofa
in an interior designer's loft space or as a prop on a modern sitcom, for the fresh faced characters to lounge on.
While your living room might not be as large as a
gym
hall, you can take some inspiration from this corner sofa when it comes to choosing your own, and add that touch of luxury to your own home.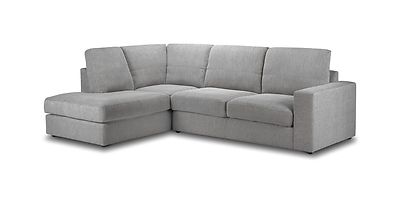 The Right Fabric
You can easily achieve this designer sofa look, simply by choosing the right fabric.
Fabric sofas are currently winning in the race against their
leather
counterparts, when it comes to working a designer look into your home. If you love neutral grey palettes then turn to more affordable outlets in your search for
grey fabric corner sofas
, to find a similar style.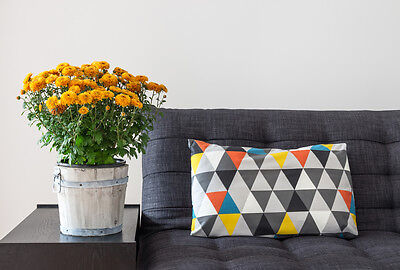 Add a caption
Complement your blank canvas with punchy colours and prints
Complement with Cushions
Look for a sofa with large
seat cushions
and a lower back to achieve that cosy, bedtime vibe, much like our inspiration piece. Top this off with plump
cushions
with vibrant covers and have these scattered across the seats. We love the lime green and grey together but you can experiment with
teal
,
yellow
or even hot pink.
Get creative with textures too, luxurious
faux fur
cushion covers or even a throw for those days when you just want to cuddle up, will always help you achieve the designer look.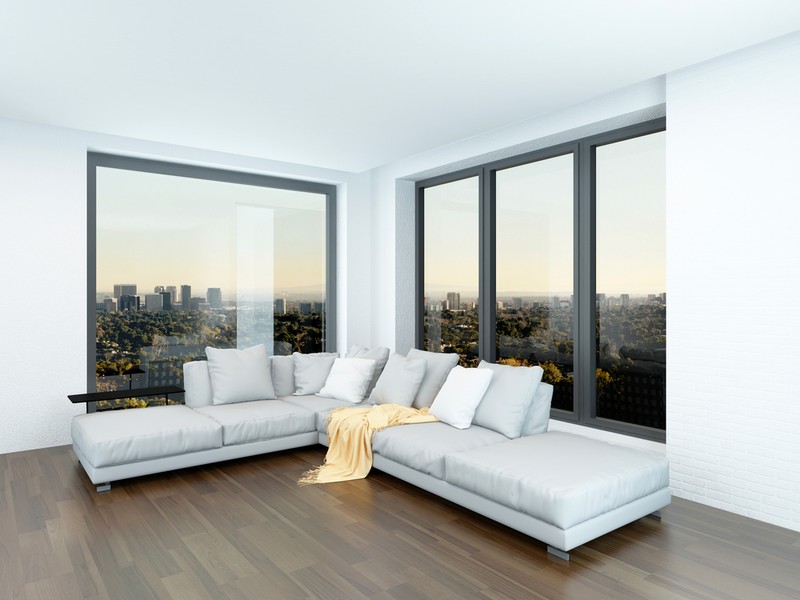 Add a caption
Add a touch of luxury with a chaise lounge style corner sofa
Designer Inspiration: The Chaise Lounge
Nothing says style and sophistication like a
chaise lounge
in your home and we think you can easily incorporate this designer favourite in your home as part of your corner sofa.
When one thinks of a chaise lounge visions of people sprawled across them being fed chocolate truffles comes to mind, but designers have taken the concept of luxury and adapted it to fit into the corner sofa. We love this design with its multitude of comfortable seats to choose from and sprawling chaise lounge style pews at either end.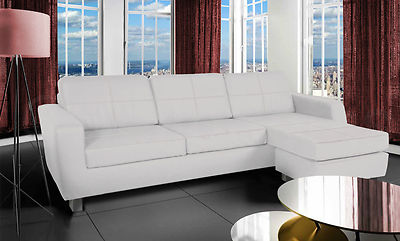 Add a caption
Leather is luxurious, go for a monochrome colour palette
Look for Leather
There are a huge variety of sofas on the market, in similar designs, but to really achieve the designer feel opt for a white leather suite and accessorise with black to achieve a slick, monochrome look.
Leather cushions scattered across the sofa in black and white colours work great and a black faux fur
rug
on the floor or a tall standing lamp will tie everything together.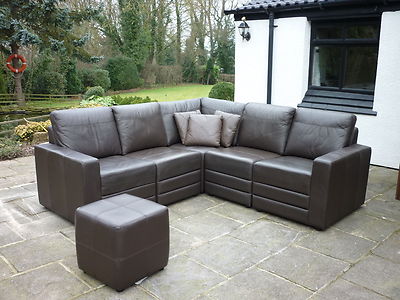 For the Commitment Phobes
The chaise lounge is the ultimate indicator of opulence but for some it can be an extra seat that is never used, mainly because it has no back rest.
Instead of looking for a suite featuring a chaise, find a corner sofa with a square pouffe that you can move around, to achieve the look you want. Slotted onto the end of the corner sofa you have a chaise lounge style seat but when moved to the front of the sofa it can be used as a
footrest
when guests are round.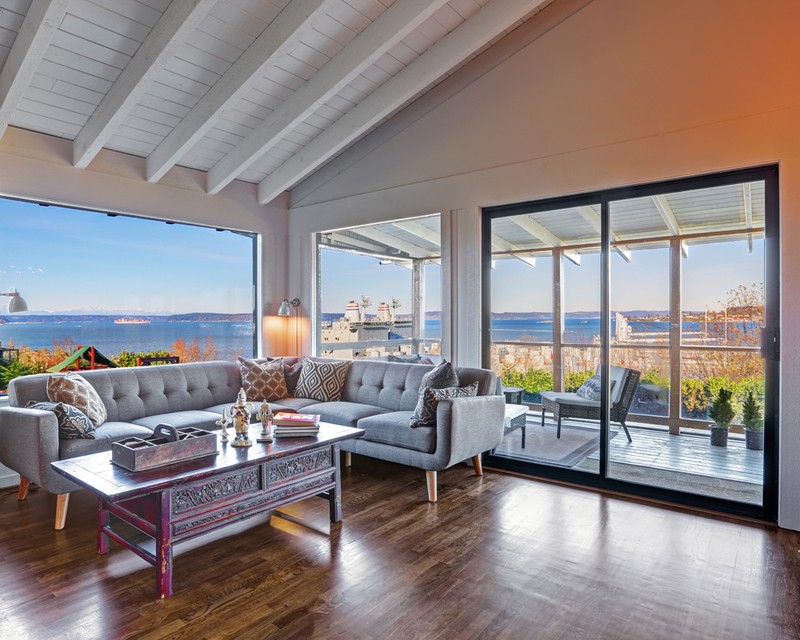 Add a caption
Embrace Scandinavian design with wooden legs, soft fabrics and neutral colours
Designer Inspiration: A Leggy Scandinavian
Designers love taking inspiration from Scandinavia and its simplistic but beautiful creations. Sofas on high
wooden legs
exude elegance and are perfect if you want to achieve a more unusual look in your living room, because most sofas come low to the ground and use small feet.
We love this classic looking, fabric corner sofa featuring smart wooden legs and comfy looking seat cushions. The puckered backrest is reminiscent of the type of sofa you would find in a London
cocktail bar
and conjures images of social gatherings with drinks in hand and intelligent conversation.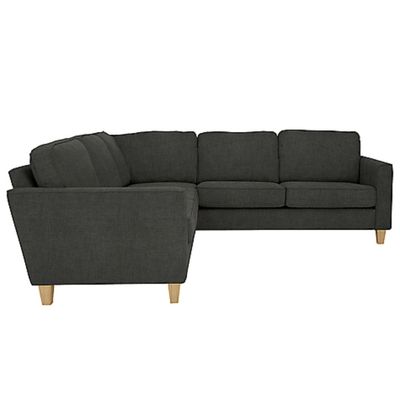 Add a caption
Choose wooden legs over chrome to achieve the designer look
Show Off those Pins
If you want to champion this style of sofa in your home look for a designer that features high quality, legs to support you and your family. Many designs on the market feature
chrome legs
but these can be easily changed to a wooden vintage style. eBay has lots of traders selling
wooden sofa legs
to complement any design.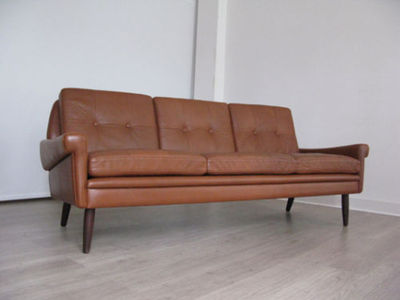 Add a caption
Look for similar designs you can work into your space
Alternative Fabrics
If grey fabric isn't your thing (and if you allow pets on the furniture we definitely don't recommend it) then a dark brown leather design will work just as well and also give off that interesting smoking room feel which will contrast perfectly against bright white walls and modern prints in the room.

A high-end corner sofa is the perfect way to complete your living room and as you can see, it's so easy to make your corner suite give off that designer vibe without the huge price tag, simply by choosing the right fabric and accessories.