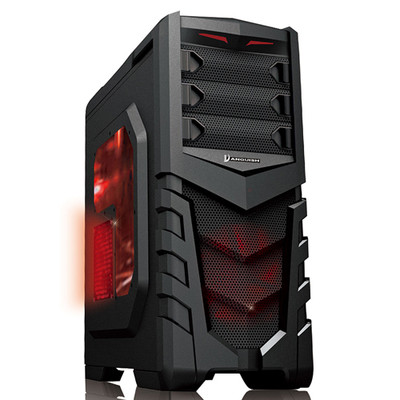 Choosing a Case
Some might consider the case to be a very important part of the PC, while others will completely disregard it as being important. We understand that some people don't want bright flashing lights on their case and prefer a more simplistic and minimalist look. We can cater to both ends of the spectrum.



Why is choosing the right case important?
Pretty much the only computer component that you actually see, so why not make it look good? We like to give our customers a choice of aesthetically pleasing cases so that their online gaming rig, or ever just an office computer, looks the best it can.

The case is also a very vital part of how the components of the PC are cooled, if not, then the components can overheat and potentially damage themselves and other parts of the PC.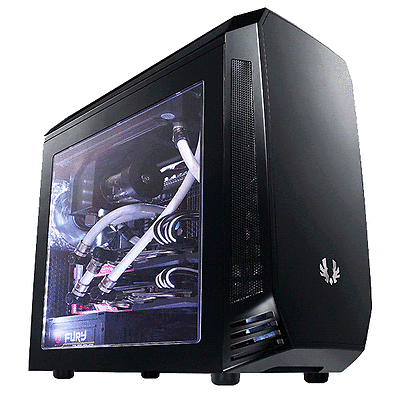 BitFenix Aegis
Front USB 3.0 x 2
Microphone socket x 1
Audio Socket x 1
Can fit any size Graphics Card
Rear 120mm Fan x 1
205 x 470 x 480 (W x H x D)
Available in Black, White, Red, Blue and Yellow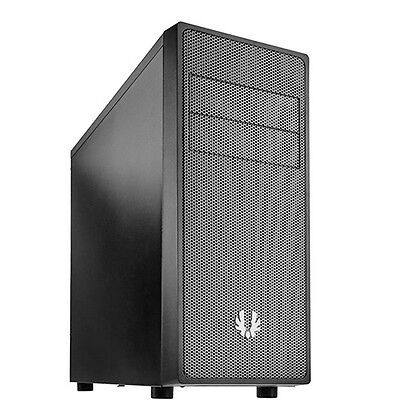 BitFenix Neos
Front USB 3.0 x 1
Front USB 2.0 x 1
Microphone socket x 1
Audio Socket x 1
Can fit any size Graphics Card
Rear 120mm Fan x 1
185 x 429 x 470mm (W x H x D)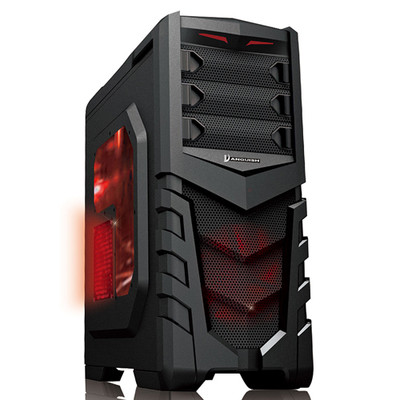 Vanquish
Front USB 3.0 x 1
Front USB 2.0 x 1
Microphone Socket x 1
Audio Socket x 1
Can fit any size Graphics Card
Clear Side Window Panel
Rear 120mm Fan x 1
Side 120mm Fan x 1
Front 120mm Fan x 1
185mm x 412mm x 410mm (W x H x D)
Vantage
ATX Form Factor
Front USB 2.0 x 2
Microphone Socket x 1
Audio Socket x 1
Card Reader x 1
Can fit any size Graphics Card
Rear 120mm Fan x 1
Side 120mm Fan x 2
Front 120mm Fan x 1
Available in Blue, Red, Green and Purple

185 x

437 x

466.5mm

(W x H x D)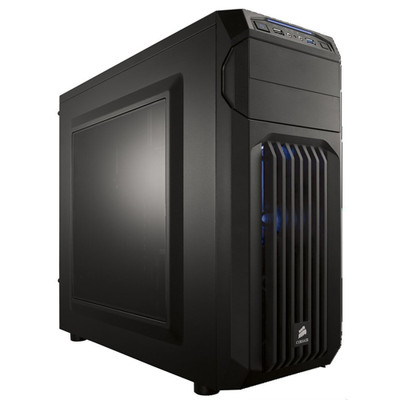 Corsair SPEC-01
ATX Form Factor
Front USB 3.0 x 1
Front USB 2.0 x 1
Microphone Socket x 1
Audio Socket x 1
Can fit any size Graphics Card
Front 120mm Fan x 1
Available in Blue and Red
Clear Side Window Panel
200 x 428 x

447

mm (W x H x D)
Zalman Z11
ATX Form Factor
Front USB 2.0 x 4
Microphone Socket x 1
Audio Socket x 1
Can fit any size Graphics Card
Rear 120mm Fan x 1
Front 120mm Fan x 1
Side 80mm Fan x 2
Clear Side Window Panel
260 x 498 x 525mm (W x H x D)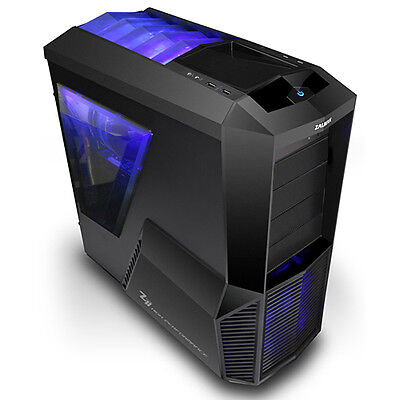 Zalman Z11 Plus
ATX Form Factor
Front USB 3.0 x 2
Front USB 2.0 x 2
Microphone Socket x 1
Audio Socket x 1
Card Reader x 1
Can fit any size Graphics Card
Rear 120mm Fan x 1
Front 120mm Fan x 1
Top 120mm Fan x 1
Side 80mm Fan x 2
Clear Side Window Panel
260 x 498 x 525mm (W x H x D)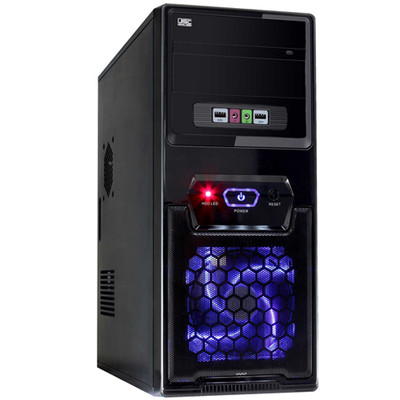 IMP
ATX Form Factor
Front USB 2.0 x 2
Microphone Socket x 1
Audio Socket x 1
Can fit any size Graphics Card
Front 120mm Fan x 1
180 x 420 x 415mm (W x H x D)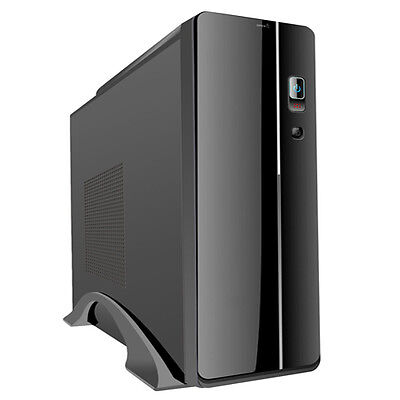 CiT Slim
Micro ATX Form Factor
Front USB 2.0 x 2
Microphone Socket x 1
Audio Socket x 1
Restricted to certain Graphics cards
99 x 295 x 365mm (W x H x D)
Galaxy Evo
ATX Form Factor
Front USB 3.0 x 1
Front USB 2.0 x 3
Microphone Socket x 1
Audio Socket x 1
Can fit any size Graphics Card
Can switch between red and blue colour schemes
Clear Side Window Panel
185 x 412 x 410mm (W x H x D)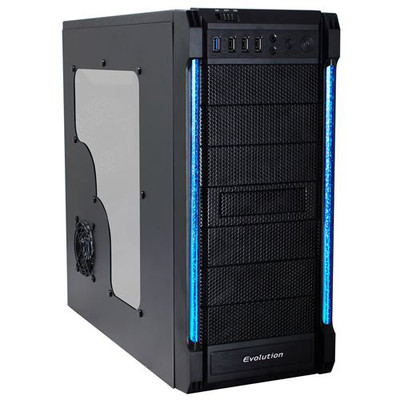 Galaxy Evo Lite
ATX Form Factor
Front USB 3.0 x 1
Front USB 2.0 x 3
Microphone Socket x 1
Audio Socket x 1
Can fit any size Graphics Card
Only available in Blue
Clear Side Window Panel
187 x 420 x 466mm (W x H x D)
X-Black
ATX Form Factor
Front USB 2.0 x 2
Microphone Socket x 1
Audio Socket x 1
Can fit any size Graphics Card
Rear 80mm Fan x 1
180 x 360 x 425mm (W x H x D)