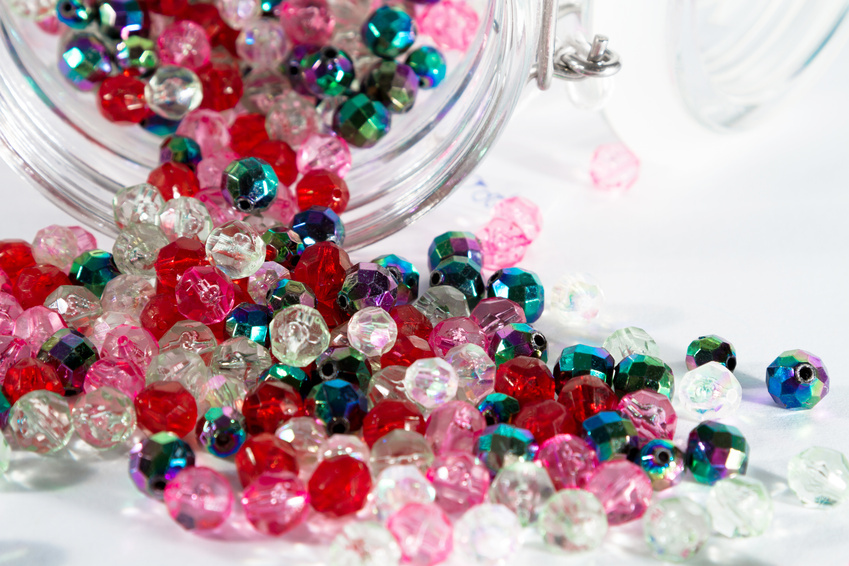 Making your own jewellery is a delightful hobby, one that constantly unfolds new horizons and opens the way for new projects and experiments. If you tire of regular beads and pendants, try some beautiful, luminescent beads made of dichroic glass. These beads boast rich, varied colours and look incredible on their own or as part of your handmade jewellery collection.
Identifying and Purchasing Dichroic Glass Beads
Dichroic means 'two-coloured' and refers to the multiple hues present in this particular kind of glass. When buyers look at dichroic glass, they see two or more hues, often several at once. Sometimes, as they turn the piece of glass, the colours change. First designed by NASA as part of its satellite mirror development, dichroic glass quickly became popular for other purposes as well because of its beauty. Real dichroic glass has the multi-coloured appearance because of a special coating, which only a few manufacturers have the facilities to apply. The coating enables the glass to bend light waves, much as a prism would bend them to make a rainbow. You cannot make it at home, so you need to purchase the beads you want from retailers or private sellers.
Selecting the Hues of Dichroic Glass Beads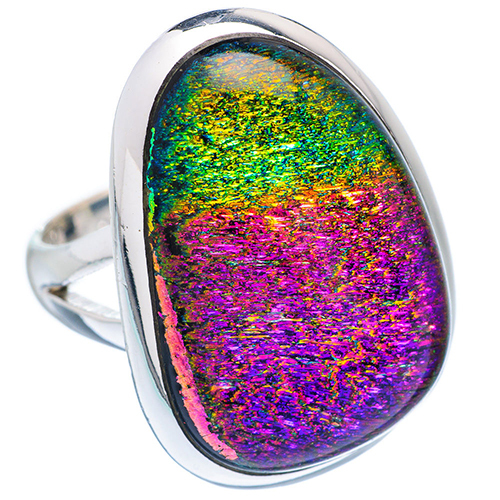 By nature, dichroic glass beads come in myriad colours. However, the colours do not just appear in separate beads. Within a single bead, buyers may identify a dozen different hues. While this trait makes the beads more beautiful individually, it also makes it a little more difficult to match or coordinate the beads to create visually cohesive dichroic jewellery such as necklaces, bracelets, anklets, and earrings. Plan ahead before you select your beads. Pick several different hues that work together and look good as part of a single jewellery item. Next, go through the available selection of beads and choose beads that include the hues you selected. With careful inspection and a little extra shopping time, you can sort out enough coordinating beads to make amazing jewellery. String many dichroic beads together for a flashy, colourful piece, or keep it simple with a plain chain and a dichroic bead design as the pendant.
Choosing the Shapes of Dichroic Glass Beads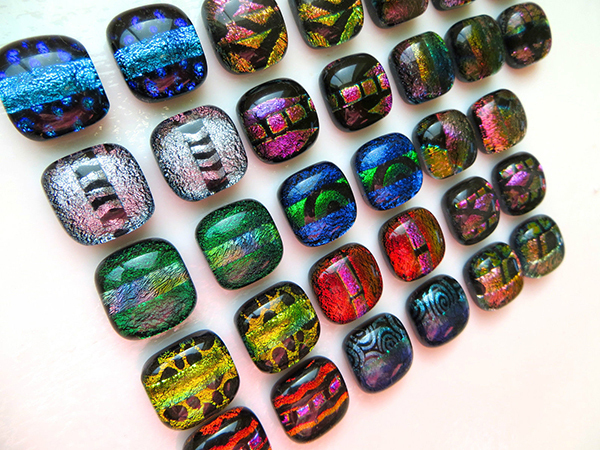 As you choose the beads, look for the shapes that you want as well as the colours you need for the piece. Some dichroic glass beads come from rounded moulds and have identical round, oblong, or oval shapes. Designers also create dichroic glass beads with other shapes, such as hearts, stars, dog bones, teardrops, diamonds, and rectangles. However, the shaped pieces lack a little of the individuality and fascination that comes with unmoulded dichroic beads. The beads made without moulds appear more organic, catch the light more effectively, and show off their incredible colouring better than the standardised, shaped beads.