It is believed that a shopaholic can never make a confession. She just gets defensive of her obsession which cannot cease. But let me try making a confession-Of late I have been completely broke and was left just with the option of window shopping. I came across a very interesting query regarding the differentiation between a tunic and top. I smiled and thought to myself how silly people can be. Later while rearranging my clothes, I realized that even I am not aware of the basic difference between a
top and a tunic
. Embarrassed with my over confidence, I immediately logged in to Google to find out the answer. So readers, here's what you've been looking for compiled in lucidly so you can relate.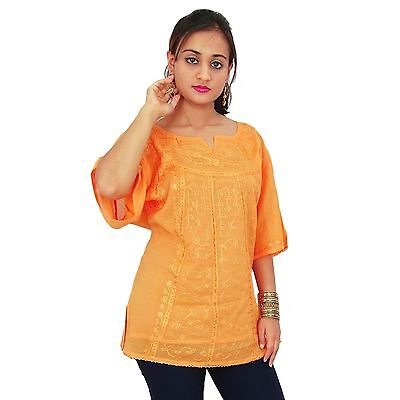 Introduced by the Egyptian to cover their upper body in the hot climatic conditions,
tunics
were evolved with the help of the Syrians after the Egyptians conquered the former. The term tunic has been derived from Latin term 'tunica', the garment worn by both men and women in Ancient Rome.
Before you purchase a tunic, the most important factor you've got to keep in mind is your body type. If you're pear shaped, try picking a tunic that ends below your hips or above but not at it. Try shifting attention to your upper body. If you have an apple shape, go for V-necked tunics which will make your neck look longer. Go for smaller patterns and darker colors. All those who are lucky enough to have an hourglass figure should opt for well fitted tunics to highlight the curves. Full-figured ladies, you would have a tough time balancing between a lose fit and a tight fit. Petite framed ladies, go for short length tunics with Empire waists. You'll look lovely.
Remember, tunics are shapeless apparels. You've got to be careful with the piece you choose for yourself.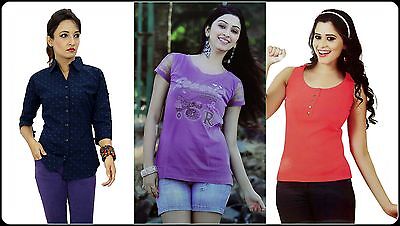 Tops
can mean anything ranging from a tunic or a blouse to shirts and T-shirt. To start with, you need to be clear about the fact that 'Tees and Tunics' isn't the same thing. A tee gives a more casual look than a tunic or a shirt. If you aren't looking for attractive and over-fancy, you need a t-shirt, undoubtedly. You can also go for a tank-top which are usually sleeveless tops designed specially for summers. A shirt works best for formal occasions. Consider your shape before choosing a top for yourself.