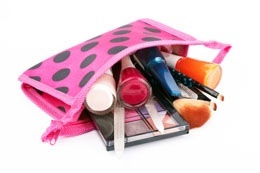 That moment you think you will never get your favourite product again...

If you are like me and love all things to do with beauty, you will have probably felt that same daunting feeling when you go to buy one of your favourite items and find it has been discontinued or your nearest shops don't stock it anymore...heartbreaking!

eBay is such a great place to find almost any beauty product and with the ability to buy from overseas you can get so much more variety and maybe even products you didn't know existed from your favourite brands!

I have regularly found myself on the hunt for beauty products that have been discontinued and 9 out of 10 times will turn to eBay! And most of the time the products will be cheaper than what they would have been in a store. I find that with most beauty products I buy through eBay I'm getting a good price!

sometimes when you're searching for a product you may even stumble across an item that is similar to what you're looking for but by a different brand and usually a more affordable one ( when looming for high end make up ) so it's a win win situation, of course sometimes it's risky buying make up you haven't seen for yourself as colours on photos may not be true to real life, but if your getting something for ridiculous prices like 99p and free p&p it's not such a hit!

so my advice is that if you think you will never find a beauty product again after it being discontinued, think again fellow beauty lovers, eBay is here for you!