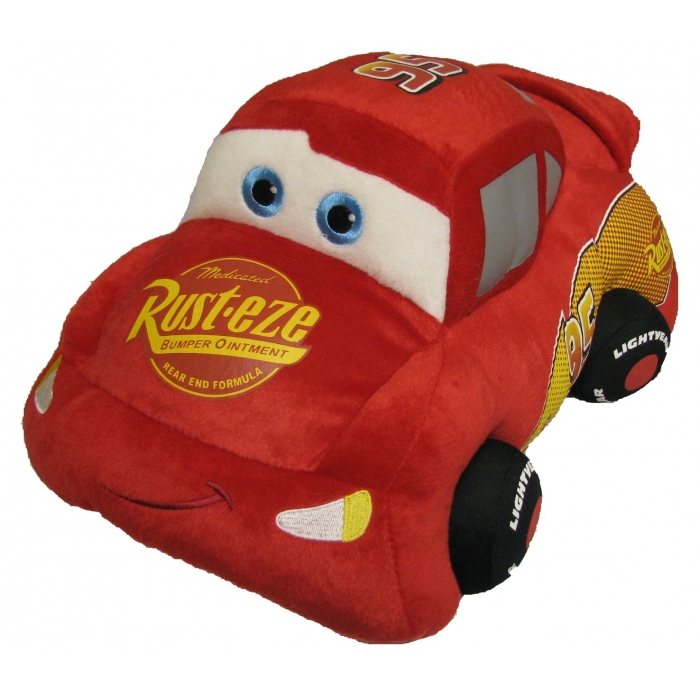 A World of Magic Awaits
Many people have fond childhood memories of watching Disney films. The magical adventures Disney led us on continue to be an inspiration to each generation of children. With new characters and fairy tales released all the time, Disney has retained its power to leave us spellbound.
Disney soft toys can be brilliant companions for children, keen to carry the adventure from the silver screen and into their wanderings. Toys are often an important part of our children's development, stimulating social, problem solving and language skills. Most of all though, soft toys are made to be hugged and with the huge range of Disney Soft Toys available on eBay,, finding the right soft character for personal use or the use of a child has never been easier.
Family Favourites - Soft Toy Disney Characters on eBay
Disney is constantly developing new soft toys to celebrate the releases of their latest films. The huge variety of Disney Soft Toys on eBay ranges from the family favourites of old to the brand new characters of the latest blockbuster releases.
The selection of famous brands Disney has is dazzling. Choose soft toys from Mickey & Friends, Monsters Inc., Finding Nemo, Peter Pan, Toy Story, Marvel Comics, 101 Dalmatians, The Aristocats, Pooh & Pals and many more.
From these magical tales there's a huge stable of characters no doubt familiar to children and adults alike the world over. Scary villains like Jafar, Hook and Cruella de Ville; heroes and heroines like Simba, Woody and Winnie the Pooh; eccentrics like Donald Duck, Goofy and who can forget Eeyore?
Types of Disney Soft Toys
Oftentimes multiple variations of a soft toy are available for each Disney character. This creates a huge range of soft toys available from Disney which can be broken down into the following categories:
Mini Bean Bag Plush
Mini Bean Bag Plush toys are the tiniest in Disney's range. At between five and ten inches tall, these small soft toys are super cute and designed to be well loved and easy to take on adventures. Many of the characters from The Little Mermaid and Winnie the Pooh are available at this diminutive size.
Small Plush
Disney's adorable Small Plush Toys vary between at ten and fifteen inches. Common characters in the range include the Lost Boys from Peter Pan and the Seven Dwarves. Like the Mini Bean Bag Plush toys, Small Plush toys are an ideal size to take in the pram or pushchair on a day out.
Medium Plush
Getting a little larger, Medium Plush toys are more than big enough for a child to get a great snuggle from, at between twelve and twenty inches tall. As the mid-range size, Medium Plush offers a staggering number of characters to choose from. This means that lesser characters such as Tiger Lily, Cowgirl Jessie and Jasmine, who may be harder to find in other sizes, are more readily available.
Large Plush
Soft toys this large may be a struggle to take far from home. Practically the size of pillows, Disney's Large Plush Toys are ambassadors of snuggle. Minnie and Mickey are of course some of the most popular Large Plush toys but it's a true indication of the scale of Disney's soft toy range that minor characters such as Tick Tock, the crocodile from Peter Pan, and Crush, the sea turtle from Finding Nemo, are also available in a size range of between twenty and twenty-seven inches.
Jumbo Plush
There's nothing small about these giants. At up to forty-one inches tall, Disney Jumbo Plush toys provide massive cuddles. Wrapping both arms round a giant Mickey is a challenge your children won't mind tackling. As one would expect, there are fewer characters available in this extravagant size range, though wily shoppers should be able to find more popular Jumbo Plush Mickeys and Poohs fairly easily.
Novelty Plush
Disney produce a range of pillow types, rattles and special edition plush toys that fit into their Novelty Plush category. Mickey dressed in a bunny suit, Minnie made entirely from denim fabric and a giant sixteen inch version of Ariel's face make up just some of the range Disney class as Novelty Plush.
Considerations When Giving Soft Toys to Infants
Disney understands children and it knows there's nothing more important than keeping your child safe. Any genuine soft toys manufactured by Disney adhere to strict safety standards. Within the EU, the standards for toy safety are laid out in the Toy Safety Regulations of 1995. For soft toys, these stipulate:
Safety Standards
Each major region has its own safety standards for toys. In the UK toys are required to satisfy the Essential Safety Requirements of the Toy Safety Regulations 1995. For soft toys, these stipulate:
Physical & Mechanical Properties
Must be sufficiently strong to withstand the stresses to which it would normally be subjected;
Be designed & constructed so that any edges, protrusions, cords, fastenings or moveable parts do not inflict injury;
Toys & component parts intended for use by children under 36 months shall be of such dimension to prevent accidental swallowing or inhalation;
Toys & their packaging must not present a strangulation or suffocation risk;
Flammability
Toys are to be composed of materials which are not readily flammable and inhibit the spread of flames.
Paint and Protective Coatings
Levels of Antimony, Arsenic, Barium, Cadmium, Chromium, Lead, Mercury and Selenium must not exceed specified maximums.
Electrical Properties
Toys must not have a power source exceeding 24 volts and must be adequately insulated and protected to prevent shock or burns.
Hygiene
All toys must meet hygiene and cleanliness requirements to prevent the risk of infection, sickness & contamination.
Radioactivity
Toys must not contain radioactive elements likely to be detrimental to the health of children
The CE Mark
To show a manufacturer or importer guarantees their toys meet these Essential Safety Requirements they affix the 'CE' mark to the toy. The 'CE' mark should be clearly displayed on the toy and its packaging. Toys unsuited to infants less than 36 months should also carry the mark.
Always use proper judgement when deciding if a soft toy is suitable to be played with unattended by a child. Key to that is double checking that the toy carries the 'CE' safety mark. If buyers have any questions about an item, it's always best to check with the seller before purchasing - to do this simply press the "Ask seller a question" button on the seller's profile.
Buying Second-Hand Disney Soft Toys
eBay lists an extensive range of second-hand Disney soft toys.. Buying pre-owned can often be more affordable or offer the option to pick up rare and vintage items no longer available from standard retailers.
When buying second-hand toys for children it's important to ensure they're still in a good enough state to be played with by infants. With truly vintage items manufactured before current safety standards, this is especially important. Check the pictures of the item to ensure any small parts still appear firmly attached - buttons, eye beads and ribbons can all present a choking risk to small children if they become loose.
Again, if buyers have any doubts they can contact the seller, and use due judgement on a soft toy's suitability before handing it to an infant for play. We all know there's no one more capable of making a mess the minute backs are turned than small children.
How to Buy Disney Soft Toys on eBay
Now that you've worked out which Disney soft toys you want, find them quickly on eBay.
To start shopping, go to the Toys & Games category. Click the Soft Toys & Stuffed Animals portal.
Categories: The Categories list on the left side of each page will help narrow down listings by item type. There are links for TV & Film Character Toys,, Soft Toys & Stuffed Animals,, Other Toys & Games,, Action Figures & and Pre-School & Young Children.. As you refine your search you'll be able to narrow down your choice by subcategory.
Product Finder: Use the Soft Toys Finder to quickly narrow down item listings by type of Sub-Type, Brand, Theme, Status, Type, Material and Age.
If you can't find exactly what you want, try browsing eBay Stores or tell the eBay Community what you're looking for by creating a post on Want It Now, or save a search on My eBay and eBay will email you when a matching item becomes available.
Buy Disney Soft Toys with Confidence
Make sure that you know exactly what you're buying and understand how eBay and PayPal protect you.
Know the Item
Read the details in the item listing carefully.
Remember to add delivery costs to the final price. If buying a high value item, check that the seller will insure it until it is delivered.
If you want more information, click the "Ask seller a question" button on the seller's profile or the "Ask a question" link at the bottom of the item listing page.
Always complete your transaction on eBay (with a bid, Buy it Now or Best Offer) otherwise you will not be covered by eBay Buyer Protection.
Never pay for an eBay item using an instant cash wire transfer service like Western Union or MoneyGram. These are not safe ways of paying someone you do not know.
Know the Seller
Research the seller to feel safe and positive about every transaction.
What is the seller's Feedback rating?
How many transactions have they completed?
How many positive responses do they have?
What do buyers say in their Feedback?
Are they positive about the seller?
Most top eBay sellers operate like retail shops and have a returns policy.
Do they offer a money-back guarantee?
What are their terms and conditions?
Buyer Protection
In the very unlikely event that you do not receive your item or it is not as described, eBay Buyer Protection covers your purchase price plus original delivery cost.