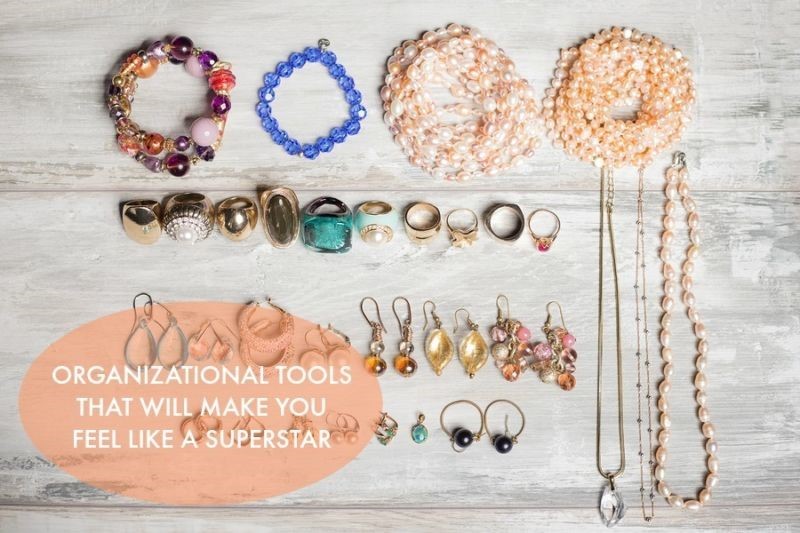 Now that Spring is upon us, it's time to SPRING CLEAN. The great thing about spring cleaning is that it gives us the chance to de-clutter and organise our space for the coming months. Here are ORGANISATIONAL TOOLS THAT WILL MAKE YOU FEEL LIKE A SUPERSTAR because let's face it...if you are going through all the work of de-cluttering and organising, you want to at least have things that make you feel fabulous about it!
Desk Organiser
Get your desk clutter free and looking spot on with amazing
desk organisers and tools
. Now you can keep the items you use most in sight without them being an eye sore!
Beauty Caddy
Getting ready in the morning is a whole lot easier if what you use to beautify is organised. If you've never used a
beauty caddy
, it's time you started. Seriously.
Hanging Nail Polish Organiser
If you are like most women I know, you have a drawer, basket or collection of nail polishes lying around different rooms of your house just begging to be displayed. That's because nail polish is easy to "stash", never to be found again. The new trend is
nail polish organisers
so you can see what you have. SMART.
Hobby/Work Station
If you have the space for a
hobby/work station
, I guarantee it'll change your life. Having shelves, drawers and a working surface all in one place makes everything easier.
Key Rack
One of the top 10 most frequently lost items are sets of keys. I've lost mine a time or two and they've always been "lost" within my home. A storage system for keys in a key location (get it?) is just plain smart.
Key racks
that have storage for other things you'd want in the same place as your keys are just plain smart.
Purse Organiser
OK,
purse organisers
are brilliant. A purse organiser will help keep your purse neat so that everything doesn't become lost at the bottom. The added bonus is that if you switch your purses often, you need only grab your organiser and go. Now that is organising like a superstar!
Ring Dish
Ring dishes
are in right now. Not only do they make fabulous gifts (think wedding, birthday or a celebration like Mother's Day), they will help you keep track of your rings. I keep a ring dish by my kitchen and bathroom sinks so that I can slip off my rings while I'm washing my hands and not have to worry about where I've put my rings. Also, if you don't have a
jewellery organisation system
, you might consider one!
Cord Tacos
Seriously, these loose cord organisers might just be the coolest invention I've seen all year. Just fold up your cords and snap up in the
cord taco
. Think how handy one of these in your purse would be!!! So clever.
Wall Organisers
These
will give you excellent bang for your buck. Not only can they be super stylish (I love, love, love wire organisers!), they are functional, and give you extra storage in a place you wouldn't expect.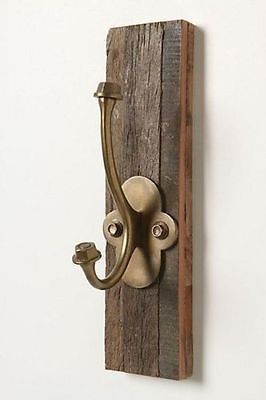 Wall Hooks
Wall hooks
are a FABULOUS way to organise any room in your house! There are so many great decorative options available so you don't have to settle for a boring traditional hook! Try mixing elements like wood and metal. Gold and brass are trending this year, by the way!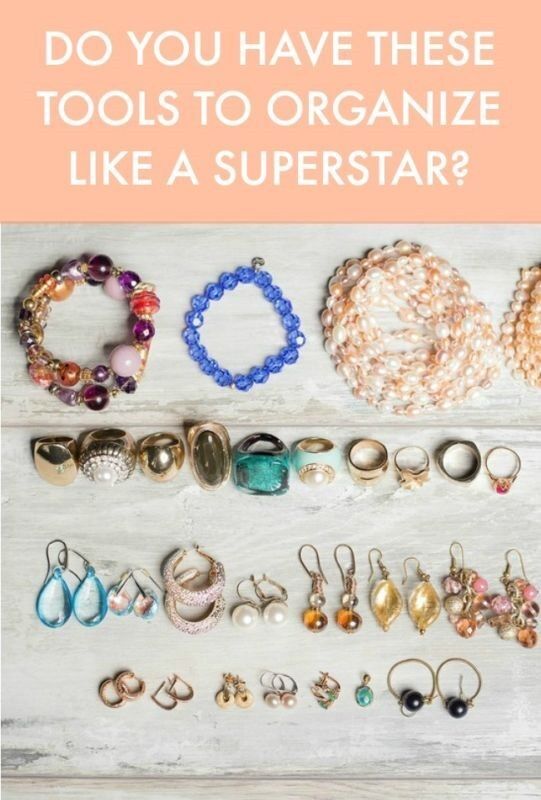 Do you have any great organisational tools I've missed?
More from Princess Pinky Girl:
Looking for more great ideas for food, family & home? Visit Princess Pinky Girl at
www. princesspinkygirl.com every day for fabulous ideas and inspiration. Plus, follow Jenn on Pinterest at @jfishkind, on Facebook (/princesspinkygirl), Instagram (@princesspinkygirl), or Twitter (@ppinkygirl). And, to find more great Jenn Fishkind/Princess Pinky Girl eBay guides and collections, follow us at
http://www.ebay.com/usr/princesspinkygirl
!
Check out some of my other eBay guides - just click on the pictures below!
Look for more great ideas for food, family & home coming from Princess Pinky Girl!
Written by:
princesspinkygirl