Do you suspect an eBay Seller Sells Counterfeits?
Do you want to know more about eBay Seller who has numerous Andy Warhol Works for sale?
Do you want to know more about that eBay Seller, located in Switzerland, who has endless supply of what look like signed Andy Warhol Reproductions, mostly removed from Books?
Do you think the eBay Lot you just viewed is just too good to be true?
Why do Art Sellers conceal feedback by making their feedback private?
Art Sellers with questionable material conceal feedback from unhappy eBay customers and poor feedback.
A Bad Sign
It is one thing to conceal a Buyer's name when making an eBay lot/auction private, but concealing historical eBay feedback should be an immediate signal that something is inappropriate about that Seller; at the very least, ask questions.
There are thousands of eBay Sellers, many with feedback that on the surface appears terrific, yet they actually sell obvious fakes, counterfeits and what appear to be signed reproductions by: Edgar Degas, Keith Haring, David Hockney, Jasper Johns, Roy Lichtenstein, Henri Matisse, Claude Monet, Pablo Picasso, Cindy Sherman, Donald Sultan, Frank Stella, Wayne Thiebaud, Andy Warhol and even purported lifetime Prints by Rembrandt.

Some eBay Sellers sell Signed Warhol Reproductions!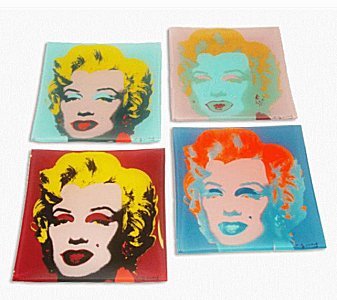 How is that possible?
It is highly unlikely since the eBay Lot is described as an Andy Warhol Reproduction published in 1989; after all, Andy Warhol passed away in 1987.
These so called Andy Warhol Lots are just worthless reproductions that look appealing because of the inclusion of a purported Andy Warhol Signature! Often these sellers have numerous lots, all with worthless images, all mysteriously signed! For purported Andy Warhol lots, it is usually a reproduction, but never documented in the Andy Warhol Prints Catalogue Raisonne edited by Feldman & Schellmann. For Picasso, it is generally a publication from Maeght or an unlimited edition from a Cahiers d'Art, but never limited edition Print that is documented in the Pablo Picasso Print Catalogue Raisonne written by Georges Bloch.
For years, Joseph K. Levene Fine Art, Ltd. has maintained eBay should hire department heads to immediately void listings so eBay implements a system to eliminate the majority of fakes before the issue escalates, obviating thousands of dollars wasted due to fraud 24/7.

A COA does not automatically mean it is authentic
Professional Dealers and astute Collectors recognize many eBay sellers generate listings that include numerous fakes, reproductions and incorrectly documented works, many with fake COA's that are clearly worthless; unfortunately novice collectors are not so fortunate. The only bond these Sellers share is zero respect for eBay Buyers and many deceive eBay buyers with low selling price bait. There is usually a reason the price is low; because these lots have no value.
Auctionata Has Sold Counterfeits
Auctionata, that new start up that is headquartered in Germany, is also known for selling Counterfeit Art & reproductions, none of which are covered by the erroneous and misleading Auctionata guarantee.
For more on this subject, do a Google search and read:
Auctionata Guarantee Is A Guaranteed Risk
by Joseph K. Levene & Robert Grunder on The Fine Art Blog

Hyperbole, documentation errors, mistakes, accepted norm at Auctionata
Like Auctionata, eBay has thousands of counterfeit art listings 24/7 as evidenced by the lack of a meaningful consumer protection program; after all, how can obvious fakes be guaranteed by PayPal?
The lack of a systematic policy to protect eBay Art Buyers from fraud demonstrates that even in 2013, eBay prefers listing revenue instead of meaningful consumer protection.
Be sure the Fine Art Lot you purchase on eBay is
Fine Art, NOT Fake Art
It's a mistake you don't want to make.