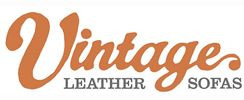 Add a caption
Vintage Leather Sofas the home of Vintage Leather!
Click to edit caption
Are these genuine Halo Sofas?
The simple answer is NO. For every listing we place we are always asked are the sofas GENUINE Halo sofas. Halo Living are the Worlds largest producer of Vintage Leather Sofas. At Vintage Leather sofas we simply design & build our own sofas in a vast array of premium aniline leathers. Many sofas are produced using identical aniline leather and in some cases the styles such as the Groucho or Harvard are similar universally used sofa designs. Many companies on Ebay supposedly selling GENIUNE Halo sofas. They are not! The sofas they offer are simply fakes. If they are branding them as Halo then they are fakes. I see one company offering a Halo Turin on Ebay.... This is quiet a feather in their cap considering Halo have never made such a model. If in doubt give Halo a call and they will put you straight. There are plenty of companies out there like Vintage Leather Sofas & Indigo Furniture producing gorgeous quality distressed sofas but ultimately if you want the Halo brand then we cannot help. Halo do not sell through Ebay or any other internet only retailer. If you want a genuine Halo sofa they will be more than happy to point you in the direction of a genuine Halo retailer...If you want a UK made sofa in luxury vintage leather then you can do worse than check out our full range of UK manufactured sofas.