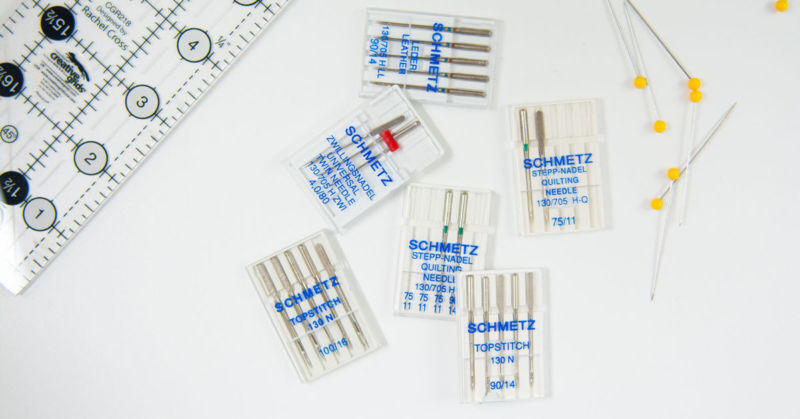 My very first sewing machine came with a needle already installed. I used that machine with only THAT needle for years. I had NO idea that there were special needles for certain types of fabric. I also did not know that you're supposed to change your sewing machine needle on a regular basis.

Since the days of that first sewing machine I've learned quite a few lessons, most of them the hard way. If you love to sew, let me save you a bit of the heartache I went through and tell you that you NEED these 5 different types of needles for your sewing machine.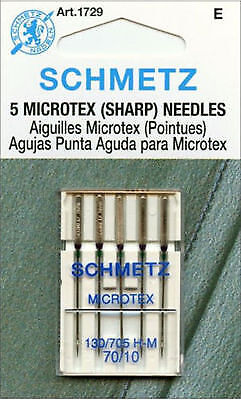 Microtex Needle
A
Microtex needle
is a sewing machine needle that is specially engineered to be VERY sharp. If I had to choose only one needle to sew with for the rest of my life I'd pick this one. The point is very fine which makes it plunge through fabric and fibres very easily. If you've ever sewn with a fabric that kept snagging or bunching up, you may have benefited from switching to a Microtex needle.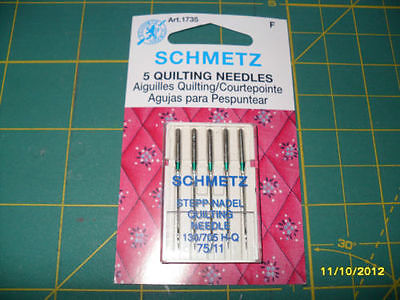 Quilting Needle
Quilting needles
like Microtex needles are super sharp, but their tips are not quite as thin. They are built to be able to stitch through multiple layers of fabric and batting easily. The super sharp tip will help your layers of fabric move through your sewing machine quickly and easily.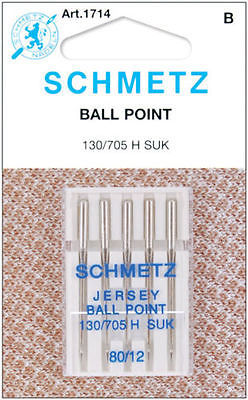 Ball Point Needles
Ball point
needles have a ball point at the end. They are not as sharp as other needles and are used to sew through knit and stretch fabrics. The rounded tip on the end allows the needle to pass through the fibres in the fabric without separating them.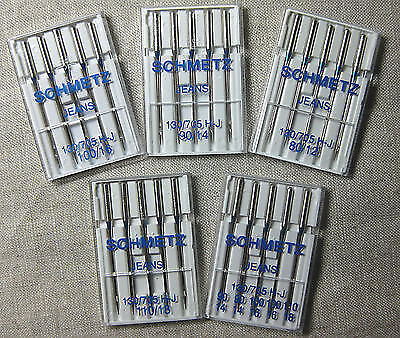 Denim/Jeans Needle
A
denim/jeans
needle is useful when sewing more than just denim. I use a denim needle any time I'm sewing with heavy fabric. They work especially well for home decor fabrics.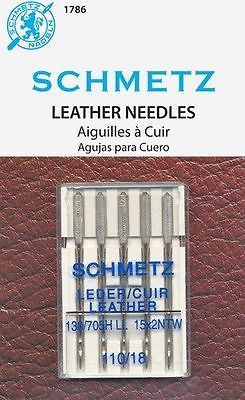 Leather Needles
Okay you don't HAVE to have a
leather needle
if you don't ever intend to sew with leather or vinyl. But if you do, this little needle is a life saver. It has a special tip on the end that punches a small hole in the leather as you sew. This hole allows for even stitches. Just know that the tip that allows you to sew through leather will also snag fabric. So make sure that you ONLY use it when you're stitching leather or vinyl.
What about you? Do you have a favourite sewing machine needle? If so, let me know in the comments so that others can benefit from your knowledge and tips!
If you liked this article, here are a few other sewing related guides that you may enjoy!