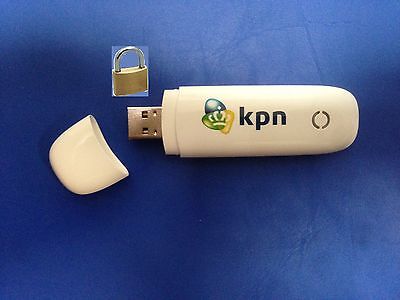 The Key to Mobile Internet
Hello buyers and potential buyers, We have noticed a recent amount of our Unlocked ZTE MF190 dongle customers have been experiencing problems with certain network SIMs on these products.
We use DC Unlock client free software to unlock each dongle, with 3 different network SIMs. For the most part this seems to work; unlocking the dongles to all providers. Unfortunately GiffGaff in particular seems to be proving a problem. If you do happen to experience any problems, or if you're interested in buying; don't let this put you off!
We have a series of options available that should be of assistance, or (if not) help us work to resolve the matter.
- One of our customers has informed us that by downloading the default network or ZTE software for running the dongle (as these dongles come with built in KPN – the original network – software that autostarts when the dongle connects to a PC, which we believe is the culprit for most issues) you can bypass the original software, and this should make the dongle work with your chosen SIM.
- If this doesn't work, you can download the DC Unlock software (for free) and use this with your chosen SIM inserted. Simply connect the dongle to your PC, open the unlock client, change the top left drop-down menu to 'ZTE Modems' and click the spyglass icon. Repeat this until the bottom window (which displays the dongle specs/stats) displays 'Unlocked' as the status. This should now have unlocked the dongle to your chosen network provider.
- If all the above fail; please let us know. We will happily arrange a return for exchange or refund at your preference. Our returns policy can be found on all listings and/or our eBay home page. These options are applicable to all dongles we stock; of course during the DC unlock stage different manufacturers of dongles will need to be selected in the case of our Huawei, Option, etc. models. Hopefully this helps, please feel free to contact us for more information, etc.

Simon, Melon Telecom Ltd. eShops Dept.