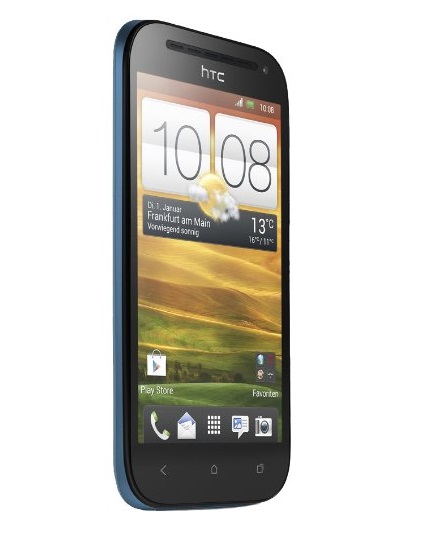 A mobile phone is considered a necessity rather than a luxury in this age of technology. There are dozens of manufacturers and hundreds if not thousands of handsets to choose from. Pay monthly, pay as you go, top-ups, bundles, messaging services, and internet – the world of mobile communication can sometimes be extremely difficult to navigate. Here is a guide to what to look for in a mobile phone or smartphone – and what to avoid – and a guide to buying a handset.
About Mobile Phones
A mobile telephone, or cell phone, is a device the can make and receive telephone calls via the method of connecting to a cellular network. This allows them to be used anywhere – a simple cordless handset will not work when taken too far away from the base platform. The first mobile telephone handset was developed in 1973 for Motorola, and weighed approximately 1kg. The first commercially-available mobile was the DynaTAC 8000x, which was released for sale in 1983. As of 2011, 87 per cent of the global population have access to a mobile phone, making it an exceptionally viable market. As a rule, features of mobile phones include the ability to make calls and send text messages. Some mobiles also have clock, alarm and radio functions. They are usually more basic than Smartphones.
About Smartphones
Smartphones are, in essence, mobile phones with some computing ability. The first smartphones came about as a cross between a mobile phone and a PDA (personal digital assistant – for example, a PalmPilot). Later, internet browsers, MP3 players, cameras, and GPS devices were integrated to form one multi-tasking unit that removes the need to carry multiple devices around. Smartphones were first marketed in 2000 by Ericsson, using the Symbian platform. Other mobile platforms include Apple iOS, Windows, Blackberry, and Android. Several manufacturers are attached to a certain platform (e.g. Nokia produces Windows phones) and all Apple products are unique to Apple. Applications, or apps for short, can be downloaded onto most smartphones. Apps can be games, for banking, for popular websites such as social networking, or for music. They are often a convenient way of accessing something on the Web without having to visit a site. Smartphones are rapidly taking over the mobile phone market. They often have a QWERTY keyboard or a large touch screen rather than a numbered keypad, making it easier to send messages and take photos. It is rare nowadays to find someone who only really wants a basic phone – why have a separate camera, phone, and diary when they can but put together in a smartphone?
Features of Mobile Phones and Smartphones
Some handset features are common to both mobile phones and smartphones. When choosing a handset, it is helpful to know what the end user requires and what their budget is. Here are some examples of features and functions of mobiles and smartphones.
| | | |
| --- | --- | --- |
| Feature or function | Mobile phone | Smartphone |
| Calls | Yes | Yes |
| Text messaging | Yes | Yes |
| Picture messaging | Yes, some handsets | Yes |
| Camera/video camera | Yes, some handsets | Yes |
| Internet browsing | No | Yes |
| Radio/MP3 player | Yes, some handsets | Yes, most handsets |
| Bluetooth | Yes, some handsets | Yes |
| Games | Yes, some handsets, inbuilt | Yes, app-based, downloadable |
| GPS navigation system | No | Yes, some handsets |
Both mobile phones and smartphones can be purchased as part of a contract with a supplier, or on Pay As You Go, whereby the phone is bought outright and top-up minutes purchased. Handsets can be bought from specialist stores, supermarkets, or online at such sites as eBay.
The Do's of Buying a Mobile or Smartphone
Knowing the features is very important, but here are a few other things to do when purchasing a mobile communication device.
| | |
| --- | --- |
| End user | Do know exactly what the end user wants – for example if the phone is to be just for calls, will the user really want a smartphone with 75 pre-loaded apps and WiFi? |
| Screen and casing | Check for any scuffs, damage or screen cracks. Ensure the colour is correct – some handsets have different colour shells. Enquire if the phone comes with a protective case, and if it has been well looked after or generally thrown around. |
| SIM card | Ask if a SIM card is provided or will one need to be obtained. Also check if the phone is Pay As You Go or ex-contract, and whether it is attached to a network or unlocked and, therefore, useable by any network. |
| Charger | Is the charger present and working? If not, will the phone take a generic one or only a handset-specific one? |
| Ports and jacks | Some mobile and smartphone handsets will have ports, slots, and jacks for memory cards, headphones, and PC connections. Ask if all cables are present and all slots are functional. |
| Functionality | Very importantly – do find out if the phone is in full working order, or within warranty. If there are faults, get the faults detailed as much as possible, and whether they can be fixed with a software upgrade, a new SIM card, or in some other fashion, |
The Don'ts of Buying a Mobile or Smartphone
Along with all the things that are to do when making a mobile communications purchase, here are a few things not to do.
| | |
| --- | --- |
| Looks | Don't just buy a phone on looks alone. It might have a nice big screen and a metallic pink case, but that's no good if it takes half an hour to send a text message because it's been dropped. Check out as much as possible about the phone before buying. |
| Specs | Don't get carried away getting a phone that's all-singing and all-dancing if all that is required is calls and texts. Similarly, don't skimp on price if one of the requirements is fast Internet access or a decent camera. Don't buy without checking the exact specs of the phone. |
| Impulse | Don't impulse buy – check reviews of the phone before committing to it. Don't purchase without research. |
Mobiles and Smartphones for Different Ages
If the handset being purchased is for a young person, then a handset that allows parental locks may be worth looking into, especially if the child wants a smartphone. As the internet can be accessed through smartphones, it's another way to help keep them safe online. If the phone is for an older person, they may benefit from a handset that is simple to use or one that has larger buttons rather than a touch screen or small QWERTY keys.
Find Mobile Phones and Smartphones on eBay
To browse for and purchase a mobile phone or smartphone handset, visit the eBay homepage. Start off by selecting the Electronics & Technology link and then clicking the link for Mobile Phones & Communications. On the new page, select Mobile & Smartphones. From here, it is possible to browse currently available listings or narrow the search further by using the new options at the left-hand side of the page – for example, a buyer can choose certain brands, models, networks, condition and location. Alternately, if the search is for a specific mobile or smartphone, entering specific words into the search bar at the top of any eBay page can help bring available items of that specification straight up. For example, to find an Apple iPhone 6s, type "Apple iPhone 6s" into the search bar and click the Search button. Similarly, for a Samsung Galaxy S7, search "Samsung Galaxy S7".
Conclusion
A mobile phone is an excellent tool to have. They are handy to have when out and about and could be exceptionally useful in an emergency. The specific mobile or smartphone handset purchased will ultimately depend on the end user. Owning a good handset does not have to be expensive either – shopping around for good deals and looking on online auction sites such as eBay can often yield good bargains.