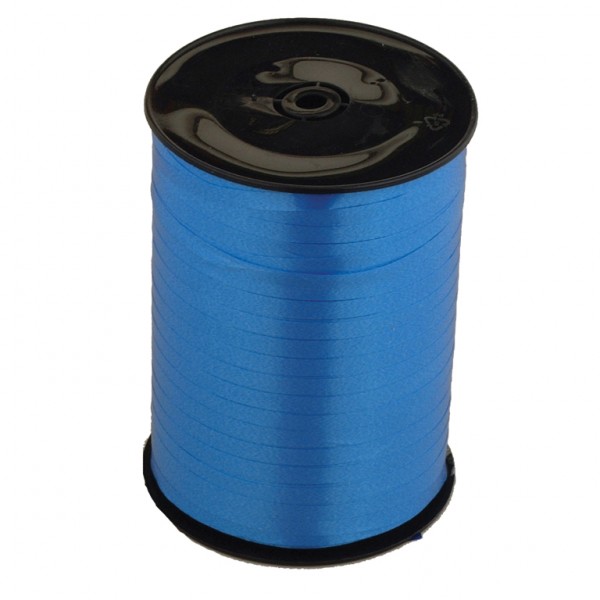 Ribbon is a fun, important part of many different crafts, from sewing, to scrapbooking, to card-making. Ribbons decorate chairs and light fixtures at parties. Ribbons make political statements and decorate birth announcements. But they are definitely under-appreciated materials because they are easy to overlook. When ribbons really work on a project, people tend to notice the project, not the ribbon.
A more deliberate focus on ribbon should help get people more into the swing of using ribbon creatively. By looking at what ribbon is and what kinds of ribbon are available, buyers can get a better sense of their options. Looking at how ribbons are used should help get the creative juices flowing. Going over some questions to help avoid making simple mistakes could be a big help to beginners. Double-sided ribbon is only one of the many options, but it is among the most versatile.
What is Ribbon?
Ribbon is basically any long, thin, flexible strip. Typewriter ink comes on a ribbon, and paper ribbons are used to decorate presents. In the context of sewing, cloth ribbons, either single sided or double sided, can be made of virtually any material and have hundreds of potential uses.
Double-Sided Ribbon
Technically, of course, all ribbon has two sides, but usually only one side is meant to be seen. Double-sided ribbon looks good on both sides. Often the term refers specifically to satin ribbon. Single-sided satin ribbon is shiny on one side and dull on the other. Double-sided satin ribbon is shiny on both sides. In projects where both sides of the ribbon are visible, double-sided ribbon gives a more consistent, unified look.
Satin Double-Sided Ribbon
Satin is cloth that has a particular type of weave. Traditionally, satin was usually woven from silk, though synthetic satin fabrics, such as rayon or polyester, are popular. What makes something satin is not what it is made of but rather how it was made. In a satin, instead of one thread going over another thread and under the next one, as in a common weave, threads leap over several threads in a row before going under one thread, then over several more. This weave pattern makes one surface of the cloth very smooth and gives it a luxurious shine. There are several different types of satin with slightly different weave and satin cloth is popular as ribbon. Double-sided satin is woven with half again as many threads, almost as though two sheets of cloth were woven into each other back to back.
Other Types of Double-Sided Ribbon
Broadly speaking, there are two types of ribbon: woven and non-woven. Woven ribbons are thin strips of cloth with finished edges. Virtually any type of cloth can be produced as ribbon, including taffeta, chiffon, and velvet. Non-woven ribbon may be made of paper, bonded cloth fibres, or various types of plastic. Although satin ribbon is, by definition, woven, there are also non-woven ribbons with a satin finish, meaning that they shine in a way that looks like satin. Not all shiny ribbons are satin or have a satin finish; iridescent ribbon, for example, has a distinctly different look.
Besides satin and satin-finish, there are several other popular ribbon types, plus a number of rare ribbons. Grossgrain, for example, has horizontal ribs, something like corduroy cloth, with smooth, straight edges. Petersham is a similar, but rarer ribbed fabric that has scalloped edges and a somewhat different weight and texture. Jacquard ribbon has designs or even pictures woven into the cloth, though embroidered ribbon is sometimes called Jacquard as well. Wired ribbon has thin wire inside the margins so that the ribbon can hold its shape.
Choosing Double-Sided Ribbon
There are two basic approaches to buying ribbon; either design a project and then look for the ribbon that the project requires, or buy a lot of interesting ribbon and then figure out what to do with it. An intermediate option is to buy a little extra for each project and then do something fun and creative with the leftover ribbon. To that end, the buyer could use a few suggestions on the types of projects ribbon is used for, as well as a list of some of the important considerations for choosing ribbon, and some suggestions on accessories that make ribbon projects work even better.
Double-Sided Ribbon Uses
Many people are most familiar with the ribbon used in gift-wrapping or the snips of coloured ribbon used as symbols for various social movements and concerns, but ribbon has many other uses as well. Ribbon can be used for decorating everything from scrapbooks and greeting cards to baked goods. Woven ribbon can be used to edge clothing, in place of a hem, or as straps for dresses, blouses, or bags. Ribbons can be made into trim, ruffles, or even stripes within the body of a bag or garment. Ribbons can be patterned and printed with an almost infinite variety of symbols, designs, and messages, such as birth announcements and wedding dates.
Things to Consider when Buying Double-Sided Ribbon
The choice of double-sided ribbon depends on what project the ribbon is for. Satin or satin-finish double-sided ribbon has an elegant, classy look that works well in a lot of projects, but even within this category there is a lot of variety. Double-sided ribbon comes in any number of colours and several different widths, plus the option of wire edges or printed lettering. Just as important as the look of the ribbon is how it stands up to use; for example, when sewing ribbon into a garment, make sure that the ribbon and the rest of the fabric have compatible washing instructions.
There are a couple of questions that can help organise the buyer's thoughts. Obviously, not all of them are relevant to all projects. But, depending on the project, these questions can help catch easily overlooked details.
| Question to Ask | Why This is Important for Sewing Projects |
| --- | --- |
| Can the ribbon be dry-cleaned, washed, and machine dried? | The washing instructions for the ribbon should match those of the garment |
| Does the ribbon need to be pre-shrunk? | If necessary, pre-shrink the ribbon, the other cloth, or both |
| How flexible is the ribbon? | Depending on the project, either simple ribbon or wired ribbon may be suitable |
| Should the ribbon have a printed message? | Some manufacturers customise ribbon on request |
| Is the colour of the lettering legible against the colouring of the ribbon? | Some combinations are completely invisible to colour blind people |
When choosing double sided ribbon for their projects, buyers should remember to be creative. Ribbons can add a splash of colour, a change of texture, or an extra frill to almost any project. So one should not be limited only to other people's ideas.
Accessories for Double-Sided Ribbon
Depending on the project, working with ribbon may require gathering a few extra supplies. For sewing, whether by machine or by hand, one should use very thin needles. Ribbon is not generally wide enough to risk damaging the edges by poking them full of unnecessarily large holes. Pins work to keep the ribbon in place while sewing, but can be avoided by using either basting glue or lightweight fusible web. In either case, buyers should make sure the adhesive can be stitched through and follow the manufacturer's instructions for use. One way to make ribbon really stand out is to bead the edges. When hand-sewing, simply adding the beads to the same stitches that hold the ribbon to the other fabric creates an elaborate look.
How to Buy Double-Sided Ribbon on eBay
Once you have decided the type, material, and colour of the double-sided ribbon you need for your sewing project, you can search eBay to find the craft supplies you are looking for. Buying through eBay is simple, convenient, and there is a wide selection for you to choose from. To find ribbon, just type 'double-sided ribbon' into the search box on the home page of the website. You can then narrow down the results using the menu options, for example by selecting type, colour, width, and other details.
To search for something more unusual that is not listed as a menu option, try the Advanced Search option. To make sure you buy the desired ribbon, just read through the listing carefully and communicate well with the seller. A contact link, as well as a feedback score, is on the seller's profile page, for any questions. The details of the seller's return policy are on the profile page as well.
Conclusion
Very little picks up a sewing project the way double-sided ribbons do. There are simple ribbon projects for beginners and more complex uses that more accomplished tailors can try. The main thing is to get familiar with the options for double-sided ribbon materials, colours, as well as with the variety of things that can be done with ribbon. Many types of ribbon come in both single-sided and double-sided versions. Buying double-sided ribbon has the advantage of providing a consistent, uniform look for projects where both sides of the ribbon are visible. For projects where the ribbon is glued or sewn flat, double-sided ribbon means the buyer does not have to worry about starting to glue or sew the wrong side by mistake. Accessories such as buttons or beads can add even more splash to the project. Buyers need to consider what type of ribbon works best for a given project and what type of ribbon gets the creative juices flowing.