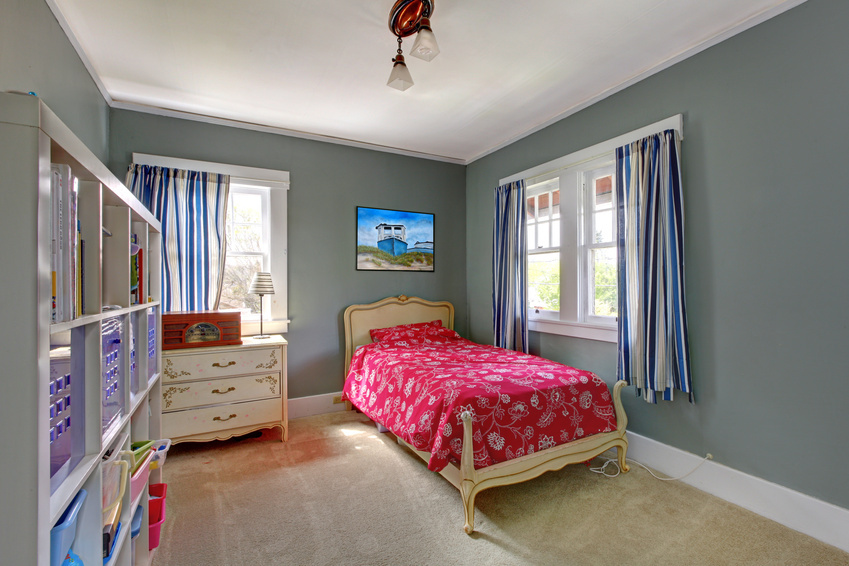 For teenagers, their bedrooms often become their sanctuary and a place to hide from the world. Every detail in this room counts and with full bedroom sets it is easy to create a complete look that seems as if from a dream. Bedroom sets include bedroom furniture, such as the bed with headboard, nightstands, mirrors, and wardrobe, as well as bedding.
Bedroom Sets with Oriental Themes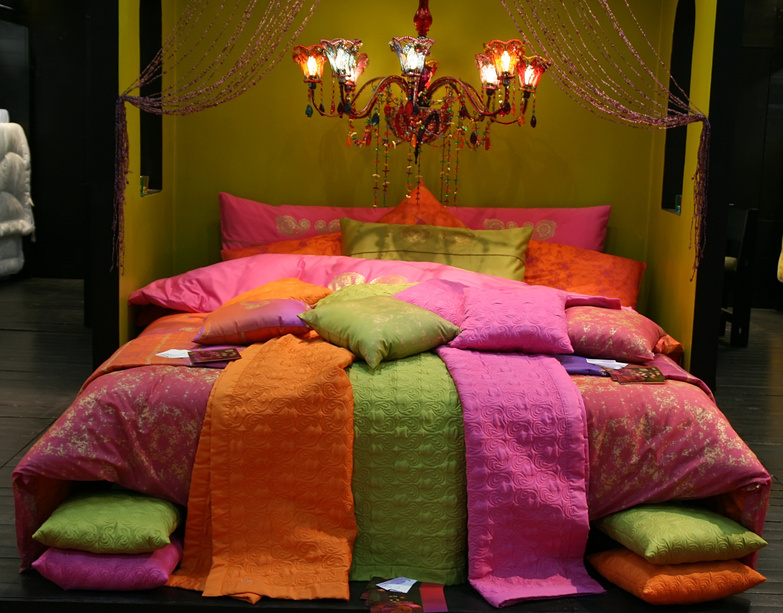 Many teenagers desire to be different from the crowd and so yearn for exotic themes. The oriental theme mainly includes heavy and dark wooden furniture, especially armoires with intricate carvings and details. However, rich, colourful bedding and luscious fabrics create an airier look and liven up the room, making it the perfect place for a young spirit. Paintings and other decorative items can give a true feel of oriental countries.
Glamorous Sets for Teenage Girls
Fashion-conscious young girls look for sophistication and style in everything, wanting to experience life like their favourite celebrities do. You might consider bedroom sets that contain luxurious white beds and bedding that looks as if it is from a boutique hotel. Other items may include nightstands with glistening and reflective surfaces, chandeliers, velvet chairs, Venetian mirrors, and vintage lamps.
Sports-Themed Sets for Teenage Boys

Many boys are into sports and dedicate a lot of time to watching games with their favourite basketball, hockey, cricket, rugby, skating, or football teams. Quite often, they play sports themselves as well. The furniture they may want in their bedroom can be quite simple, counterbalancing the bedding that is colourful and featuring sports images. Small details like posters on the walls or wall stickers can complete the look.
Gadget-Inspired Bedroom Sets
Teenagers love technology and all the gadgets that go with it, and almost everyone has either a smartphone or tablet as well as a computer. Gadget-loving teens typically have a TV set in their room, so the room also functions as their own personal entertainment centre. It is possible to achieve a chic and trendy look for gadget-conscious youngsters by using beds with metal frames and bedding with stylish colours, such as black, grey, dark blue, silver, and white. All other furniture should also have a contemporary look.
Sleep and Study Bedroom Sets
Teenagers also need to study and so sleep and study sets combine study space with beds in a clever way. These are often loft beds that have a desk and shelves underneath, sometimes also including a comfortable desk chair. These bedding sets could be sophisticated, girly, or boyish, so there is something for everyone. These bedroom sets are also best for small spaces where every centimetre counts. By putting the bed high above the ground and using the space underneath, there is more space for leisure activities and hobbies.