The Sega Dreamcast is Sega's last console to be released. In my opinion - this is the best Sega console to ever be released. It was first released in Japan in late 1998 and was subsequently released in USA and Europe in 1999.
Game consoles released in the UK, Australia, New Zealand and other parts of Europe are PAL format and originally ran games at 50Hz, while consoles in USA, Canada, Japan and other parts of the World are NTSC format and run games at 60Hz. 50Hz/60Hz refers to the TV refresh rate. Games that run at 50Hz play slower than games that run at 60Hz (approx. 17.5% slower) -and with borders on the top and bottom of the screen. Therefore, PAL gamers always got the short straw - with inferior consoles to that of NTSC gamers
The PAL Dreamcast was the first PAL console to be released that supported both 50Hz and 60Hz. The majority of games give you the option of choosing 50Hz/60Hz. This set the standard for future PAL consoles - with most new consoles and games now supporting 60Hz. At last, PAL gamers could enjoy games at full speed with no borders on the screen
The Dreamcast has a vast range of games and is suited for all gamers of all ages. I bought the Dreamcast mainly for fighting games and for Sega first-party games. The Dreamcast was heavily supported by Capcom with an extreme amount of one-to-one fighting games! The Dreamcast is a fighting fans Dream machine! Check some of the fighting games that were released:

Super Street Fighter II X (released in Japan only)
Street Fighter Alpha 3
Street Fighter 3: Double Impact (contains the first two Street Fighter 3 games)
Street Fighter 3: Third Strike
Marvel Vs Capcom
Marvel Vs Capcom 2
Capcom Vs SNK
Capcom Vs SNK Pro (released in Japan only)
Capcom Vs SNK 2 (released in Japan only)
Project Justice: Rival Schools 2
Power Stone
Power Stone 2
Tech Romancer
Vampire Chronicles (release in Japan only)
King of Fighters 99 Dreammatch (basically King of Fighters 98 - released in USA/Japan)
King of Fighters 99 Evolution (the original King of Fighters 99 - released in USA/Japan)
King of Fighters 00 (released in Japan only)
King of Fighters 01 (released in Japan only)
King of Fighters 02 (released in Japan only)
Garou Mark of the Wolves (released in USA and Japan only)
Last Blade: Final Edition (released in USA and Japan only)
Plus fighting games by other companies:
Soul Calibur
Dead or Alive 2
Guilty Gear X (released in Japan only)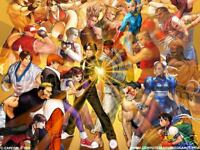 The list goes on but the above games are my favourite.
Sega first-party games worth buying are:
Crazy Taxi
Crazy Taxi 2
Sonic Adventure
Sonic Adventure 2
Confidential Mission
House of the Dead 2
Headhunter
Outtrigger
Zombie Revenge
Virtua Tennis
Virtua Tennis 2
Virtua Striker 2
Virtua Cop 2 (released in USA on Sega Smash Pack and in Japan only)
Plus more.
Although the Dreamcast had so many top quality games in its library, it was not the commercial success that Sega had hoped for and they ceased production of the Dreamcast console in early 2001, and released their last game in early 2004. The reason for the 'failure' of the Dreamcast was partly due to the advertising campaign by Sony - saying how powerful the PS2 would be. A lot of gamers decided to wait for the release of the PS2 and ignored the Dreamcast. When the PS2 was released - many gamers realised that that the Dreamcast and PS2 are of similar standard - both are 128-bit consoles. I have both consoles and I think both are very impressive. Both consoles have console-exclusive games so I think it's worth owning both consoles. It's also worth noting that PAL PS2s run a lot of the original released games at 50Hz, but some later games gave the option of a 60Hz mode - I would recommend you buying an NTSC PS2.
A few Dreamcast games are still being released by third-parties companies in Japan - mainly shooters, the most recent being Trizeal and Under Defeat.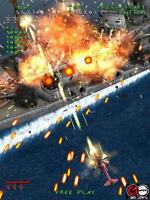 Under Defeat came in a number of limited packages - one package contained a refurbished Japanese Dreamcast. There are rumours that Sega may start production of the Dreamcast again with new games. The Dreamcast hardware is still very much in use, the Sammy Atomiswave Arcade System is based on Sega NAOMI hardware. The Sega NAOMI hardware uses the same hardware as the Dreamcast but has more memory.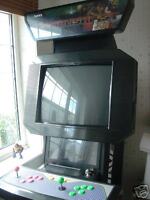 Sega has now merged with Sammy to form Sega Sammy Holdings Inc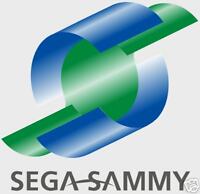 Although Sega are not currently releasing any new home consoles, they are still releasing games for the new game consoles - I would recommend you checking out the XBOX. Some games that were cancelled on the Dreamcast were later published on the XBOX.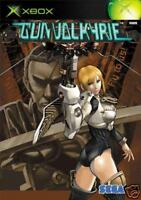 The Dreamcast can be bought very cheaply on eBay with a number of top games. Once you buy a Dreamcast, make sure you buy an Official Sega Dreamcast RGB Scart lead - this lead provides the best picture on your TV. If you have a spare Monitor or have a HDTV/LCD TV that supports VGA - buy a Dreamcast VGA cable - this provides the best picture for the Dreamcast (please note that not all Dreamcast games support VGA). The official Sega VGA box is hard to come by but there are some good third-party companies - such as Blaze - that make good ones! See the following eBay shop (based in the UK) for brand new factory sealed Dreamcast games and accessories:
Last but not least - to get that real arcade feel - buy an Arcade Stick and Light Gun.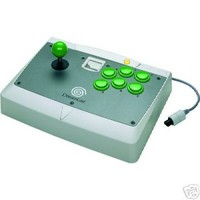 Thanks for looking!!!