Here is a very clever piece of fish catching technology. Its called the Esca Lure. The Esca Lure is a genuinely new and innovative product that will help you catch more fish, an essential addition to even the best-stocked tackle box. Inspired by natures living lights, the Esca lure can be expertly integrated into small units that are used as add-ons to any lures or tackle. Esca uses no batteries and generates its own energy in salt water. Attached to your favorite lure or tackle, Esca will help you catch more fish. Customers who have bought the Esca Lures keep coming back because they have seen the true benefit of this unique and highly effective clever piece of technology. This is testament to the quality and success of this Sea Fishing Lure. Esca Lures are a must have for every sea angler! Esca have truly developed a Sea Fishing Phenomenon here! These saltwater lures will certainly enhance and improve your catch rates this year. Why not try for yourself and join others around the world who are all enjoying this exciting NEW product with AMAZING RESULTS!

ESCA Lure Lights are generally recommended for murkier and/or shallower waters.
Available in Fading and Multiblink. Click on Blue for clearer deeper waters....
Esca In Action Esca mimics the natural bioluminescence used by fish to help them catch their prey.
Attracts Fish Esca attracts fish by mimicking the wavelength, intensity and frequency of light emitted by different types of fish and plankton Makes lures and bait come alive Esca creates an electromagnetic field making lures and bait come alive.
Fish sense life and their hunting instincts are triggered.
Improves visability Esca improves the visibility of your lures and tackle thereby improving your odds.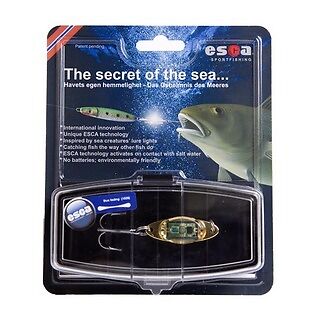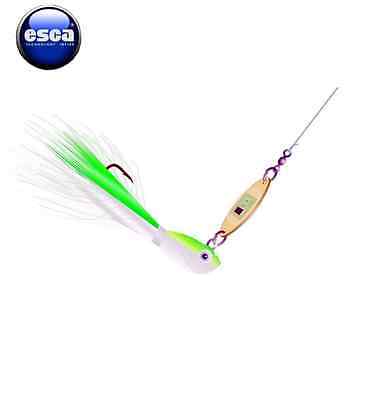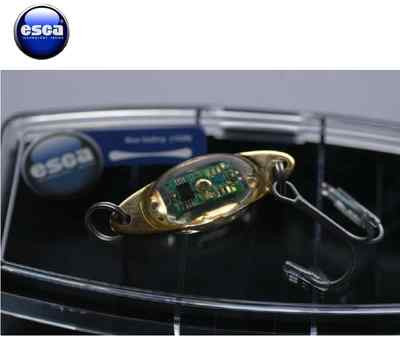 Tech Data
Creates an electromagnetic field
Realistic light emitting frequencies
Activates on contact with salt water and deactivates when out of water
Uses no batteries (environmentally-friendly and safe)
Tolerates depths of up to 1000 meters