People look at you and surmise that your feet feel good when wearing Earth Spirit sandals, because you walk with ease instead of taking painstaking steps. You may find that you wear the shoes all year, including outside in the summertime and indoors during colder weather. Before making your purchase, find out what makes these sandals so much more than flip-flops.
Basic Construction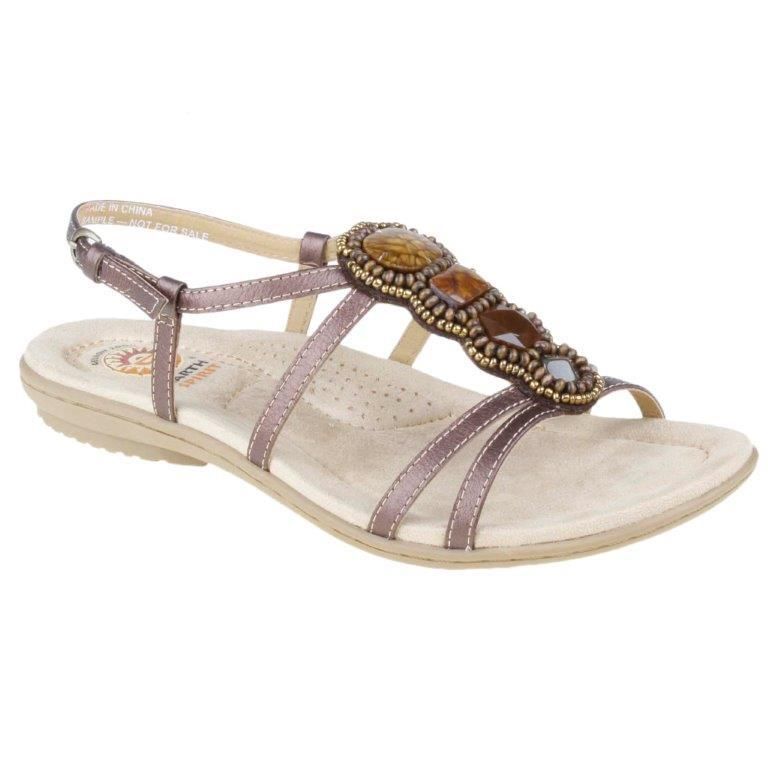 Every person has a different footprint so that shoes conforming to your feet never fit anyone else. That is what happens when wearing a pair of Earth Spirit shoes. After time, the pigskin leather takes on each foot's distinctive form, making the sandals truly yours providing a comfortable footbed so important while walking. Depending on the specific Earth Spirit sandal style, the lining may be spandex, sheep, brushed tricot, or another material that helps feet breathe and limits moisture retention. The shoes are water resistant which extends the life of the sandals and feels noticeably lighter on your feet than other brands. The cushioned gel insoles are another selling feature as well as the outsole construction that provides optimum traction, springiness, and resists slipping. If you find you live in these sandals all year, consider purchasing knee-high Earth Spirit boots or Earth Spirit ankle boots for winter months.
Variety of Choices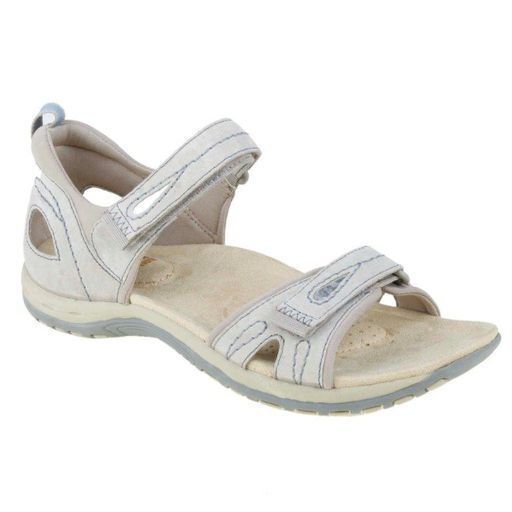 Many Earth shoes such as sandals have a strap that surrounds the heels so that your feet stay put when walking. On other varieties the heel and toe areas are completely enclosed providing arch support as well. You can shop for a mixture of styles; some with wedge heels as well as thongs between the big and second toes, and nearly all have adjustable Velcro strap closures. Colour selections include blue, white, beige, black, pink, white, turquoise, burgundy, and brown. Find your size ranging from 2 to 10.5 and the popular Earth Spirit sandals size 6 available on eBay. Women especially favour the numerous stylish designs accessible for purchase adding to versatility when coordinating with a mishmash of fashion styles.
Eco Friendly
Earth-conscious buyers in tune with conservation appreciate that the manufacturer uses biodegradable materials, keeping the environment as well as consumers safe simultaneously. When owners toss the sandals at the end of their useful life, there is far less environmental run-off when products contain eco-friendly material. Even the dyes added to the sandals for colour come from natural sources. The ink on the box is soy based, making the container equally recyclable.