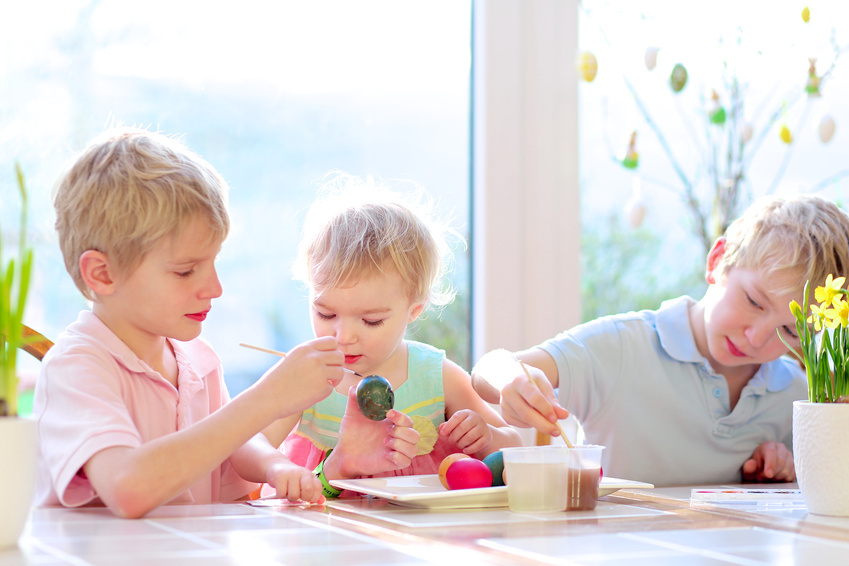 For some people, Easter is simply a day to rejoice in the rebirth of nature and to celebrate springtime. Other people like to indulge the childhood fantasy of the Easter bunny who leaves sweets and coloured eggs, like a fuzzy, long-eared springtime Santa. Still others focus on the religious aspect of the holiday, the Resurrection of Jesus Christ. Whatever meaning you attach to the Easter holiday, you need some beautiful decorations to make it special.
Animal-Themed Easter Decorations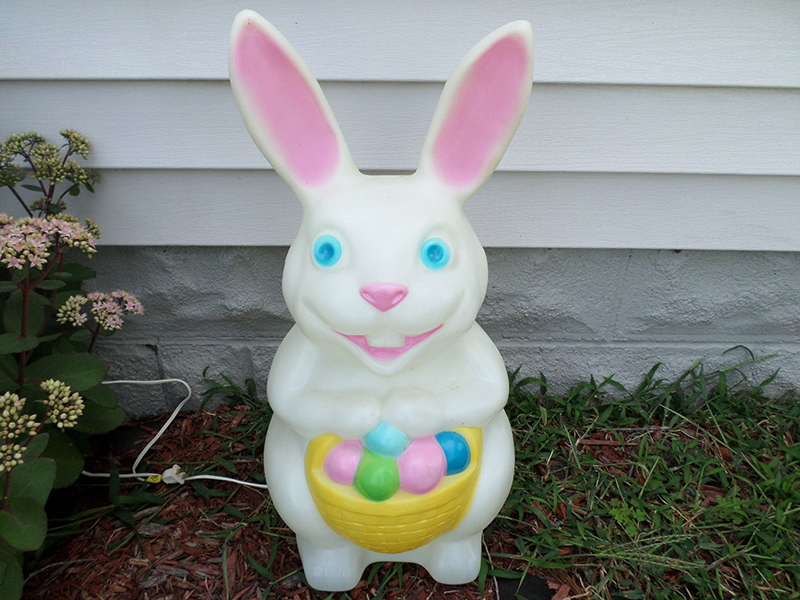 Since Easter is often a celebration of spring, its decorations sometimes centre on fertility symbols such as the rabbit and the egg. Today's representations of the Easter Bunny and the eggs are far more colourful and delicious and much less connotative than in ancient times. Adorn the beds in the house with fluffy stuffed Easter bunnies or yellow chicks. For a table centrepiece or a simple decoration by the front door, fill an Easter basket with real or artificial grass and tuck in some coloured Easter eggs. Purchase some rustic bird's nests, twine them with a bit of ribbon in an Easter hue, and make them into wonderful resting places for the eggs that you decorate with your family.
Ribbons, Sweets, Flowers, and Bird's Nests as Easter Decorations

Use ribbons in pastel colours to decorate your staircase, your front door, and other places throughout the house. Set out glass jars or crystal goblets of pastel-coloured sweets, or pile baskets and bowls high with spring blooms. Remember to buy an Easter wreath for your front door as well. If you enjoy lighting candles to scent your home, purchase some egg-shaped candles in various soft hues.
Religious Easter Decorations
People of faith who cherish the Easter holiday as a celebration of Christ's Resurrection may have an egg painting part and an Easter egg hunt, but they are likely to select more serious decorations for the home. A collection of figurines representing the empty tomb and the angels makes a lovely piece for a sideboard in the dining room. A more subtle tribute is a rough wooden cross twined with Easter lilies, or a plaque with a verse of Scripture about the resurrection.
Baked Goods as Easter Decorations
Those who celebrate Lent have another reason to be joyful on Easter. Lent typically involves some sort of fasting, and Easter is the first day that everyone's diet returns to normal. Usually, people bake special treats for the day. Loaves of bread shaped like braids, crosses, or wreaths, encrusted with nuts, fruits, and sweets make gorgeous edible table decorations and centrepieces.