Easter is one of the busiest times of the year for a gardener. Bulbs such as daffodils and lilies will emerge when
the soil is above 10 degrees centigrade. Here are some tips on how to prepare your garden for the spring.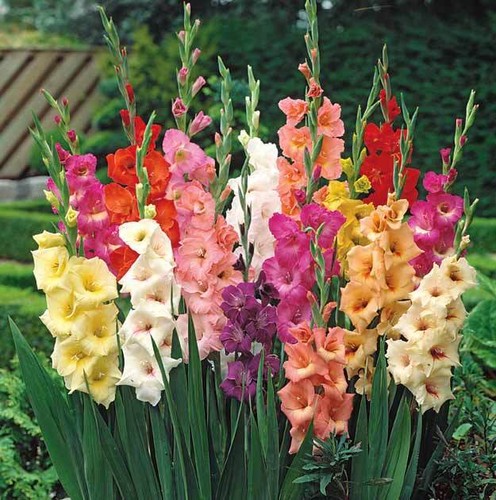 What to Consider For Easter Gardening
Give Your Garden a Spring-Clean
Buy and Plant Shrubs, Trees and Perennials
Grow a Herb Garden
Prepare for Warmer Weather
Tips for Balcony Owners
Tips for Buying Seeds and Equipment
---
Give Your Garden a Sping-Clean

This is the time of the year where you will need to clean up your
garden
. Before you can plant new bulbs for summer, you will need to remove weeds and branches from the garden that have been damaged in the winter. Remember to always wear protective clothing, gloves and goggles when removing branches with a
chainsaw
and remove any loose clothing that could get caught in the saw.
Gloves
are also great for preventing blisters and rough skin when weeding your garden. When it's time to mow the lawn for the first time this year, be aware of frost heaves which could leave the edges of the garden protruding from the ground - a potential safety hazard for spring gardeners.
---
3-Step Guide to Planting Trees, Shrubs and Perennials
When planting bulbs outside ready for the spring, use a tiller to loosen the soil and to allow oxygen to enter the ground. Prepare the soil well to protect it against heavy rain. Adding fertiliser can help to provide essential nutrients to the soil, which will help plants to grow more efficiently.
Place your bulbs into the holes of a bulb planter and cover with soil, allowing enough oxygen to enter into the soil and to allow roots to grow. After you have covered the bulbs, soak them with water and then continue to water them around two or three times a week.

Check the soil to make sure it hasn't become dry and if it has, you will need to water the bulbs again. Bulbs will soon begin to sprout as spring approaches.
---
Grow a Herb Garden

Sow herb seeds in early spring when the soil is warm and winter frost has disappeared in order to create an attractive and functional herb garden. You will be able to grow herbs such as parsley, chives and basil - all from your window sill or glasshouse. Place the herbs under a glass cloche to protect them from the detrimental effects of cold weather.
Firstly, plant and water your seeds in a large tray of seed-raising mix, and space them accordingly, referring to the instructions on the packet. The seeds need room to germinate so ensure you have ample space before you water them. Water the seeds every day until they have germinated, and then pick out individual seeds and place them into your garden.

---
Prepare for Warmer Weather
This is the time of the year to prepare your garden for the summer months. You can use moss-kill to your lawn and mulch your plants with organic matter to feed them and conserve moisture for the summer. You may also want to plan ahead for slugs which could do damage to your garden.

---
Tips for Balcony Owners

To brighten up a balcony or patio this spring, incorporate table-top plants, flower baskets and planters into your exterior space. Aim for bold colours and unique plants that will catch attention.

If space on your balcony or patio is limited, try not to overcrowd the area - one or two larger plants are fine, but refrain from cluttering the space.

---
Tips for Buying Seeds and Equipment

Start shopping for seeds as soon as possible so you can come with a schedule for your spring garden. You will also need to source seeds and bulbs that grow well in your area of the country.

Some seeds prosper when planted in certain weather conditions, so check the seed packets before you plan your garden.

Buy small seed packets of individual plants rather than seed mixtures that allow you to grow a number of different plants from one packet. Not only are small seed packets more cost-effective, they allow you to customise your garden the way you want to.