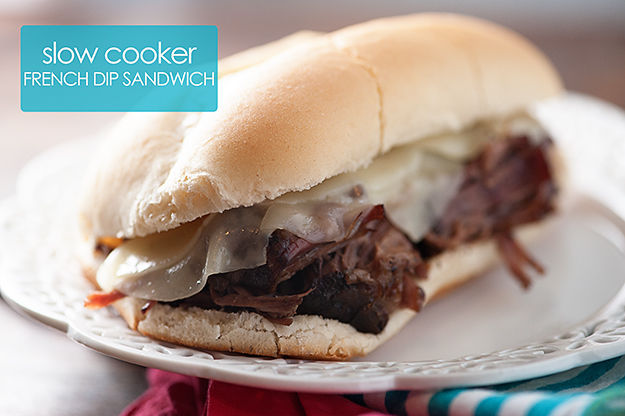 Add a caption
These French dip sandwiches make a great weeknight dinner that your family will love!
These simple French Dip Sandwiches will have your whole family begging for seconds! I love how quick they are to throw together. My only complaint is that they smell so good while cooking away in the slow cooker, you'll be waiting impatiently for dinner all day long!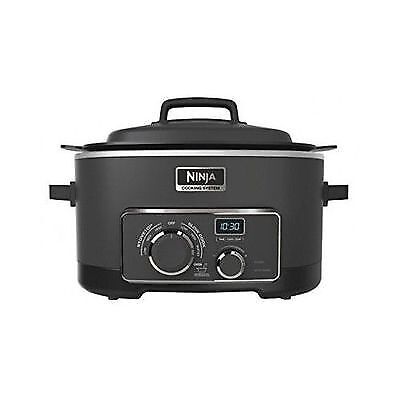 I use my Ninja Cooking System for this recipe. It's my favorite slow cooker, because it has settings for stove top, slow cooker, and a steam oven. It's very versatile and can fit a ton of food.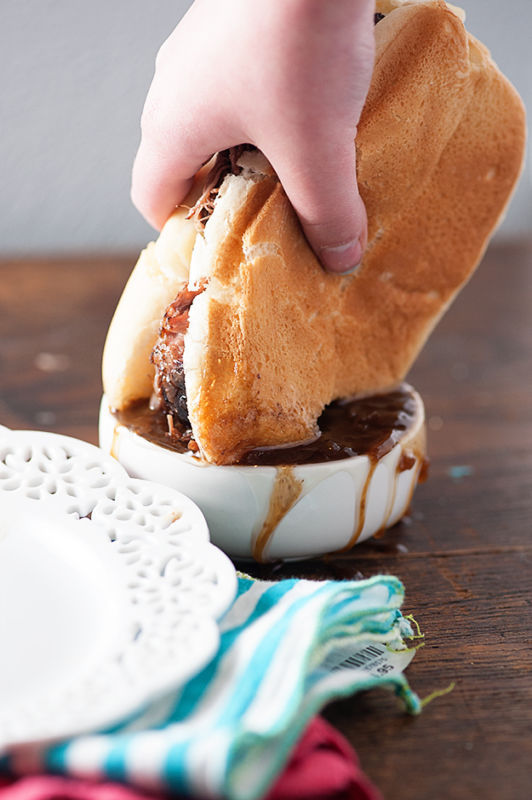 Add a caption
Just a handful of ingredients in these easy slow cooker French dip sandwiches!
The meat for these sandwiches is slow cooked in a pool of canned French onion soup and beef consommé, so you know the meat is going to come out packed with flavor! And, of course, seasoning the beef with canned soup makes this totally quick and painless to throw together in the morning before work!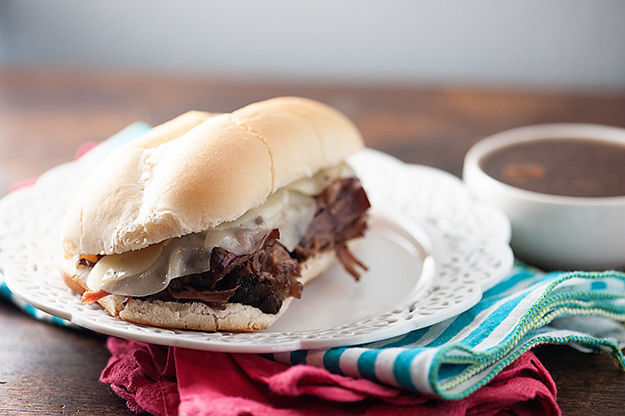 After the meat is nice and tender, I like to place it in a
shallow pie plate
. The meat is so juicy that using a cutting board would be pretty messy. You can slice or shred the meat. It should just fall right apart for you.
Place some sub rolls in a 9x13 baking dish, spoon in the meat, and then top each sandwich with some smoked provolone cheese. Then you'll just bake everything together for a few minutes so that the cheese melts.
I like to pour a couple of cups of the juice from the slow cooker into a
sauce pan
and reduce it by half. It really amps up the flavor and makes a great sauce for dipping!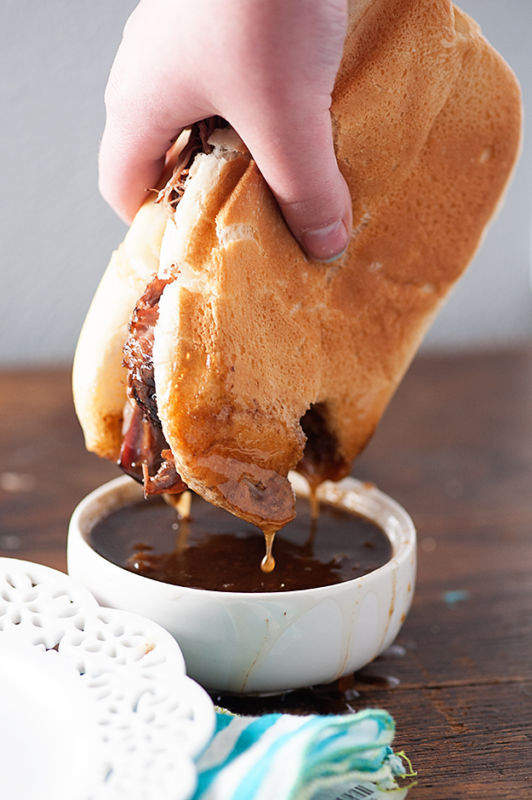 Add a caption
Easy slow cooker French dip sandwiches! A perfect family dinner that's easy enough for a weeknight!
INGREDIENTS:
2 cans (10.5 ounces each) condensed French Onion Soup
1 can (10.5 ounces) Beef Consomme
3-4 pounds beef chuck roast
8 sandwich rolls
8 slices provolone cheese
DIRECTIONS:
Place the roast in a slow cooker and the soup and consomme over the top. Cover and cook on low for 8 hours or high for 4 hours.
Remove 3 cups of the juice from the slow cooker with a
measuring cup
or ladle. Add to a small sauce pan over medium heat and bring to a boil. Let cook until reduced by half, about 10 minutes.
Transfer the beef to a pie plate and shred with a fork.
Heat the oven to 350 degrees.
Place the sandwich rolls in a 9x13 pan and spoon meat into each roll. Top with provolone cheese. Cover with foil and bake for 5 minutes or until the cheese is melted.
Serve immediately with the sauce, for dipping.