How to create a great party
when my Son said he wanted a Minecraft party for his 11th birthday I said "What!!!! How......, what....?
I had no clue where to start, so I thought, what is minecraft...basically just squares of everything and the colours (blues, greens, browns, with a bit of black and a splash of colour here and there).
Taking all that into account, here are some idea's to help you on your way.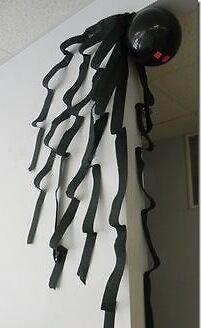 Let's think decorations..
Simply a black balloon with black crepe/ tissue paper legs will make the 'spider' that attacks you in your world. Granted not square but more than one will easily fill a room well.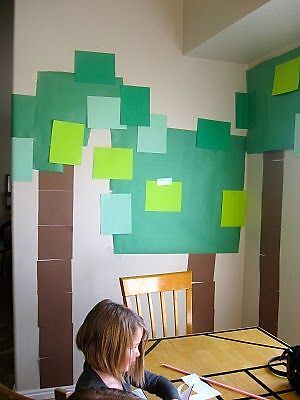 Green and brown papers will look brilliant on your wall in the designs of trees and or bushes, and if you feel more creative why not add a sheep or a pig in your little forest too?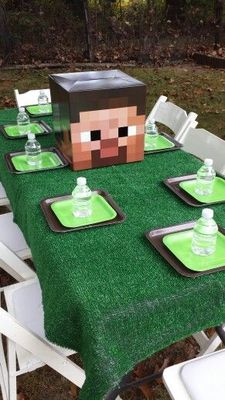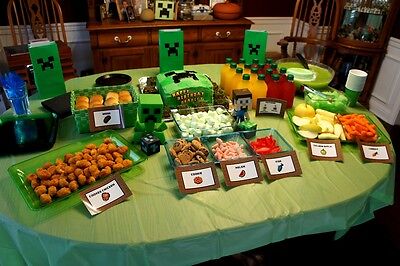 Tableware.
Green and black square plates set on top of your fake grass/ green tablecloth will look right at home as part of your Minecraft world, the food labels are easily found through google and don't forget green and black party cups!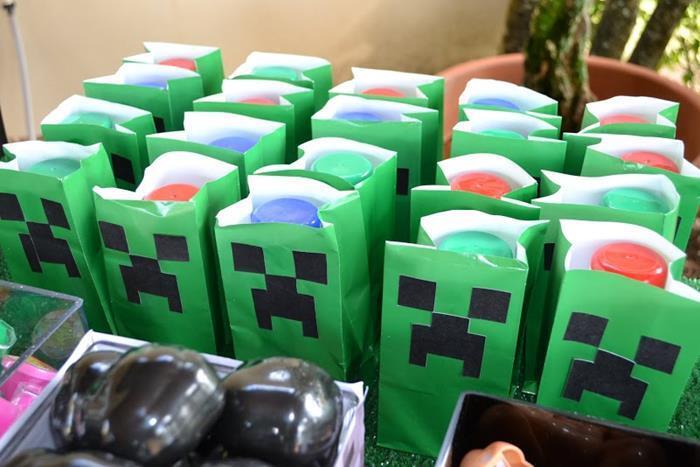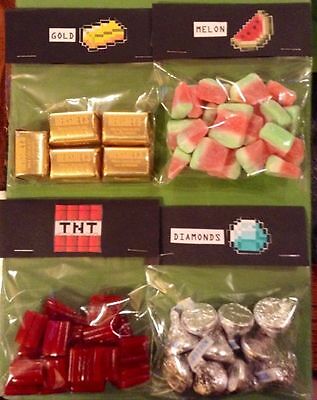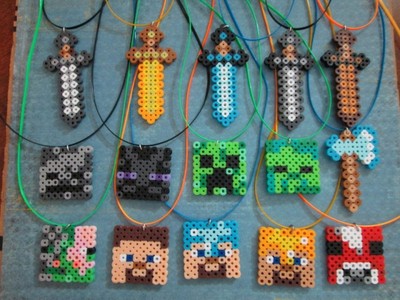 Party Favours...
Easy....green paper bags, cut out some black squares to stick on to make a creeper face, DONE!!!
The pendants are made from HAMA beads (buy the colours you want for the design you want to make) with a huge assortment of pendant hangers, keyring packs, or phone charm hangers to buy, you could even make this a party activity for the older kids, entertainment AND a keepsake at the end...ready made party fun!! (don't forget to buy extra HAMA boards so each child has one of their own!!).

The sweets are just a physical form of the food available in Minecraft melon slices (melon obvs), chocolat4e wrapped in gold foil (gold) red liquorice (TNT) and green and black silly string/ hair colour spray always goes down great (but always make sure you have told the parents what you are planning to do, some may not be keen!).

I hope this little guide has given you some idea's or even helped you to think of your own. Enjoy your party :-)