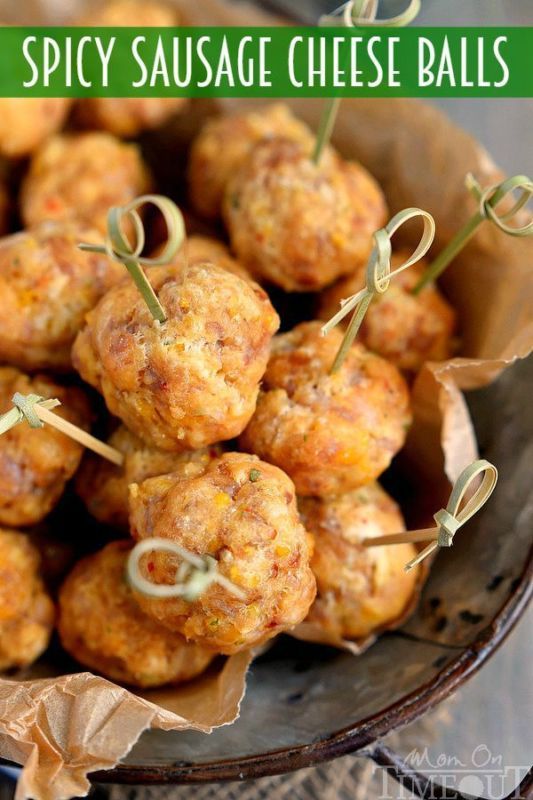 Football season is almost here and for my family that means APPETISERS GALORE! There is nothing better than sitting down to watch your team play while snacking on some serious grub.
We love all kinds of appetisers: dips, pinwheels, sweets and treats and our favourite is meatballs!
These meatballs are a little bit different...in a very good way. They start off with your favourite biscuit or baking mix (I used Bisquick).
Add a little cheese, a little spicy sausage and you're off to a good start. I used Italian sausage for these sausage balls but you can use any type of sausage you like - spicy or not spicy - it's up to you.
My oldest son, Reece, age 9, declared these sausage balls "THE BEST EVER!" so now you have to give them a try :)
Serve them with some ranch dressing or marinara to help cool down your mouth and for even more yummy flavour.
Serve on a cute football platter with fun
cocktail picks
for easy pick-up for your guests.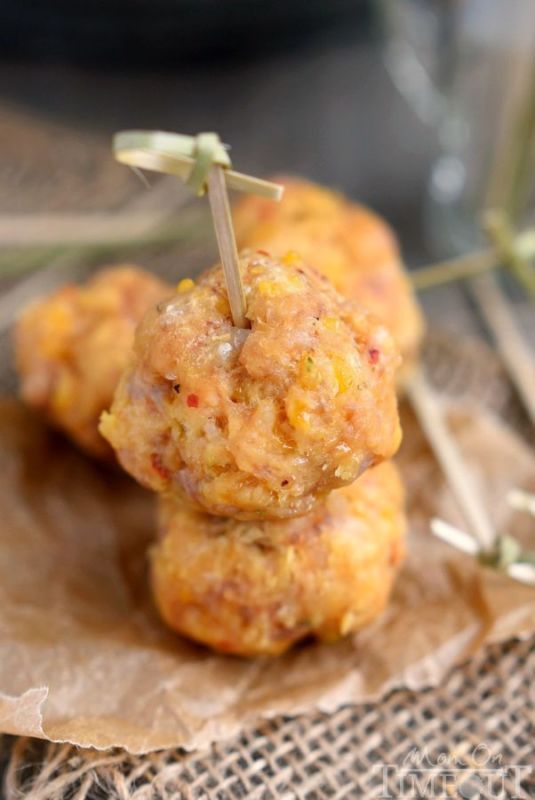 Ingredients
1 lb hot or spicy Italian sausage
3 cups biscuit/baking mix
1 egg, lightly beaten
1 tsp garlic powder
8 oz shredded cheese (I used sharp cheddar)
3 - 4 tbsp milk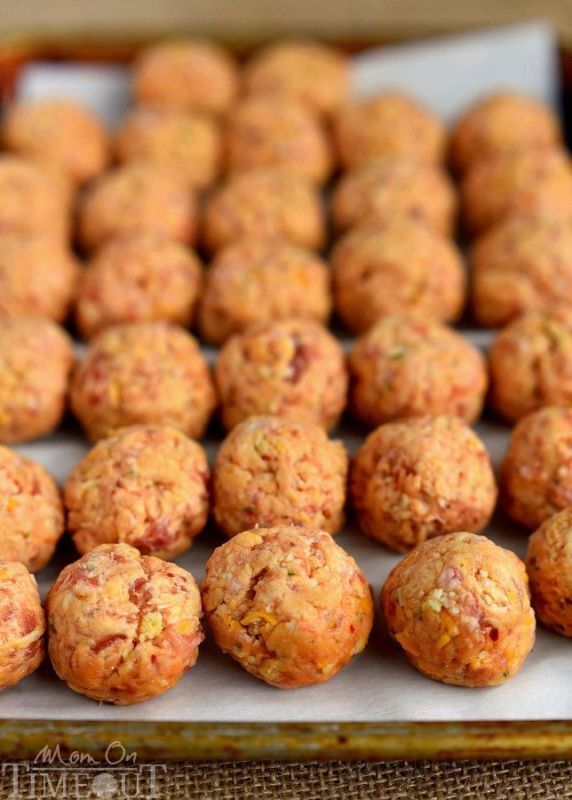 Instructions:
Preheat the oven to 300F.
Line a
baking sheet
with parchment paper.
Combine all of the ingredients in a large mixing bowl. You will need to use your hands to really integrate all of the ingredients.
Form into 1" balls and place on a parchment-line baking sheet.
You will want to leave a little room between the sausage balls because the biscuit mix will cause them to expand a bit.
Bake for 17-20 minutes or until light browned and cooked through.
Serve immediately.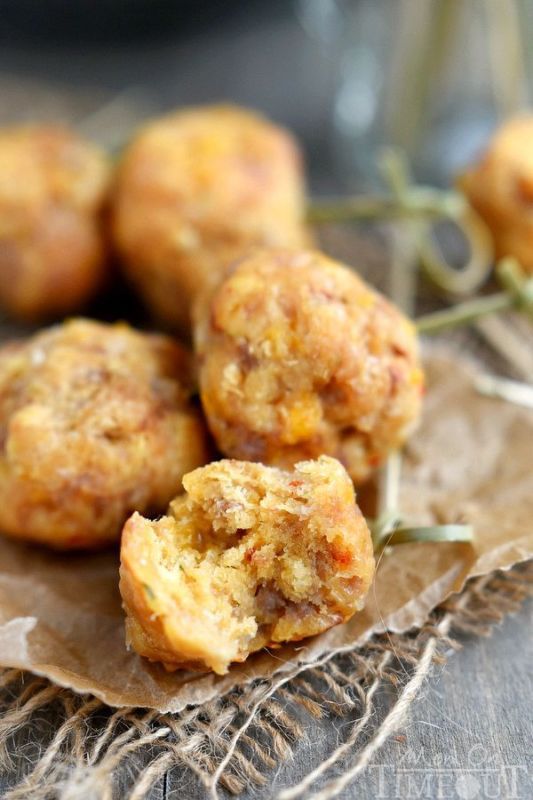 These Spicy Sausage Cheese Balls are bound to become a new favorite! So easy to make and totally addicting!

Check out my other guides!
Check out my Collections!