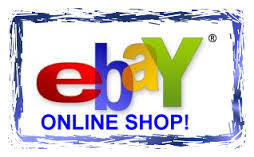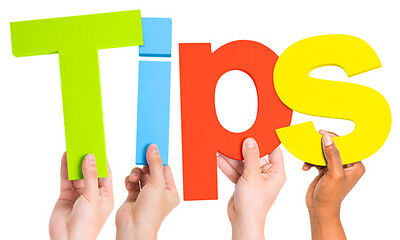 Find super-cheap local bargains

Whether they're offering designer sofas, dishwashers, Wiis or children's books, sellers on eBay often specify items must be collected in person. As this often means fewer bids, there are bargains to be had.

Yet you can't search for "pick up only" on eBay, so we built tools to speedily track and map gems near you.

The results can be powerful, such as this from MoneySaverJen_Jen1985: "Had been looking for a double buggy - most ended up selling for around £40. I found one via the Local Deals Finder and ended up winning it for £1.24."

Plus this from Kernow666: "I got a guy's huge £1,000+ Lego Technic collection, which he was forced to sell as he was moving in with his girlfriend, for £175."

On the web. Do it at your desk with the free Local eBay Deals Mapper tool.
iPhone app. You wanted it, so we built it: the iPhone Local eBay Deals app. Let it pinpoint your location, tell it how far you'll travel and it shows nearby gems.
Android app. If you haven't already, grab our Android Local eBay Deals app.

Use spelling mistake spotters

Many people can't spell, so they mistype their eBay entries. This English teacher's nightmare is a bargain hunter's dream. Wrongly-spelled products attract fewer bids because many people miss them.

A few specialist search sites take advantage of this. They trawl eBay for all possible spelling mistake combinations. These include Fatfingers, Baycrazy, Goofbid and BargainChecker.

Use tools to bag overlooked items

Often sellers start auctions at 99p or less, hoping a bidding war will erupt. Many items go unspotted, staying at this super-low price.

Lastminute Auction hunts for eBay auctions due to finish within an hour, but which still cost £1 or less. On a similar note, Baycrazy's Zero Bids tool finds auctions ending soon with no bidders.

Double-check delivery charges, as some sellers try to recoup costs by charging a little extra (though eBay's now set maximum delivery charges for many categories).

Set alerts to track rare items[Set alerts]If you want something very specific or hard to track down, you can 'follow' the search, so eBay sends an email each time a seller lists your desired item.

This is fab if you like buying on eBay, but don't want to spend your life hunched over the site.

Simply type a product in eBay's search bar, such as "Star Wars Lego Millennium Falcon", and click 'follow this search'. Be as specific as possible for the most accurate results. Then, when someone clears out the loft and lists one, an email pops into your inbox.


Don't assume eBay's cheapest

Many people assume that if it's on eBay*, it's automatically cheap, but this isn't always the case. With a few basic checks, it's easy to spot if it's really a bargain.

Use shopbots (shopping robots) that whizz to scores of internet retailers to find the cheapest price.

The same rule applies when buying second-hand gear. Check the used marketplace on Amazon* - you may even get it for free onFreecycle or Freegle.

For tips on how to slash the cost of buying anything and everything online, see the Cheap Online Shopping guide.

Get Martin's Free Money Tips Email!FAQs | Unsubscribe | Past Emails | PrivacyCheck the eBay going rate for similar items

There's a quick way to glean an eBay product's market value and make sure you're getting a good deal.

Fill in the search box and tick 'completed items' on the left-hand grey bar. It'll come up with a list of prices similar auctions have fetched. Sort by "Lowest price".


If the price is black, that means no one bought it. Don't pay more than the average.


Use a 'best offers' tool to see if a seller will do a deal

Some sellers say they'll consider 'best offers' on buy-it-now items. This is where you propose a figure, then they mull it over and tell you if it's a goer.[Best offer tool]There's a loophole to see which prices they've already accepted, and lower your best offer accordingly.

Do a search, select advanced options and tick to show only best offer items. Once you've found an auction that accepts offers, enter the seller's username into Goofbid's Best Offer History tool.

It should show all the items that seller's accepted best offers on, including the average reduction they give. If you see that they typically accept 30% below the listed price, bingo - you've a clear idea of how much to offer.


Don't pay for info

eBay bans the sale of intangible items, including recipes, dieting advice and, bizarrely, spells and spirits. Yet some Del Boy types still sell web addresses as "exclusive info/tools of great interest".

Other sellers flog mobile phone Sim unlocking codes for as much as £10, when you can do this for nowt (see Mobile Phone Unlocking).

To our great distaste, links to this site have been sold to the highest bidder. In the past, people have sold bank charge reclaiming template letters and links to the FlightChecker, as well as other tools from the site.

Use Google to check exactly what you're bidding for. If it's just "information", you'll usually find the same elsewhere for free.

Win auctions with sniping tools

Spotted something you want to buy? The last thing you should do is bid on it. Bid early and competing buyers will bid back, forcing the price upwards. Instead, sneakily win auctions by swooping in and delivering a killer bid about 10 seconds before the deadline, leaving no time for others to fight back.Sniping websites automatically bid on your behalf, usually in the last 10ish seconds. Simply sign up, enter an eBay* item number and the maximum price you're willing to pay. This also stops you getting carried away in a last minute bidding war.For a free auction sniper, try Goofbid, though it can be temperamental – some MoneySavers have missed out on items. Other forumites rate Gixen, which does the same.

Think twice about using sniping sites to bid on items you've got your heart set on, as sometimes they can play up.

A BIG warning... You need to give sniping sites your eBay password for them to work, which is a serious security concern. While feedback from MoneySavers has generally been good, there's little protection from eBay if things ever do go wrong, as you've willingly given your password to a third party.

If you do sign up, never use the same password for eBay as you do for other accounts, such as banks or email.

Haggling on eBay pays off

There's nothing wrong with asking for a discount, even if the listing doesn't show the 'make offer' logo. Haggling works best on buy-it-now listings, or auctions with a high start price and no bids.

To contact the seller, click 'ask a question'. If you're polite and charming, you'll get further. Blunt requests such as "will u take 50p" are usually a mistake. They annoy the seller, and a discount is at their discretion.

Once you've clinched the deal, keep the transaction within eBay – just ask the seller to add (or change) a buy-it-now price. For 20 tips on haggling beyond the web, see the High Street Hagglingguide.

Include delivery charges in the total costs[Delivery costs]For a true picture of the total cost, it is important to include the cost of delivery to make sure you really are getting a bargain.

Do a search, then sort items by 'Lowest price + P&P'. Of course, auction listings' prices could still rise, but on buy-it-now items this instantly shows the cheapest.

Always double-check postage charges before bidding. Some sellers try to supplement their income by charging higher delivery rates, though eBay is cracking down on this by specifying a maximum postage amount for many categories.

Sneaky tricks to exploit sellers' slip-ups

Some sellers make basic mistakes, leaving goods going for bargain money (read the eBay Selling Tricks guide to avoid these blunders).

As well as spelling howlers, another beginner's error is leaving out key details (brand, shoe size, wardrobe dimensions) or getting them wrong (saying a console's an Xbox when the photo shows a PS2, for example). At this point, many buyers give up as it's too much hassle.

So contact the seller to fill in gaps. But don't ask the question via the item's listing page. That way, when the seller replies, eBay lets them add their reply to the main listing with one click, so all buyers will know the pertinent facts.

Instead, ask the question via the seller's profile, making it clear which item you're on about. They probably won't bother with the extra faff of adding it to the listing, so you'll be the only one in the know.

Spotted a Fabergé egg listed as "nice metal egg decorated with enamel"? It's worth knowing eBay only lets sellers do major edits to their listings before anyone bids.

Once bidding starts, they can only add small updates. So if the start price is low, say 99p, bid before the seller cottons on. Then it will be too late to properly fix it.

Find auctions closing in the dead of night

Listings that finish at anti-social times often get fewer bids, so sell for less.

To locate auctions that finish in the dead of night, use BayCrazy's Night Time Bargain search.

Don't fancy burning the midnight oil? Combine this trick withauto-bidding tools that bid on your behalf while you're deep in the land of nod.

New to eBay? Buy some small items to start learning the ropes

In its essence, eBay's just a marketplace. While it's easy to snap up a scorcher, it's just as easy to get burnt.

So it's a good idea for newbies to learn the ropes by bidding on a few small items, such as books or pants. This way, you can learn how the bidding system works before graduating to more costly wares.

Want to check if an item's legit? Why not post it on the MSE Forum's eBay board? Experts in there will tell you whether it looks dodgy.

Search items' titles and descriptions[Search item's titles & descriptions]eBay automatically searches for results with your specified words in their title. If you're not getting the results you want, try searching the item's description too.

Just tick 'include description' under the search button.

For example, imagine you were searching for a North Face jacket. The seller may have just put 'ski jacket' in the title, but mentioned North Face in the description.

Take feedback with a dose of scepticism

eBay sellers have a feedback rating that acts as a useful guide to whether they've dealt fairly in the past. As a guideline, look for a seller with more than 98% positive feedback, and a high score of at least 30.

Think twice before purchasing expensive items from a seller with zero feedback. Also ensure you read their feedback from selling, not just buying (click on their username, then 'see all feedback').

Remember feedback's useful, but not infallible. One thing to watch for is traders flogging a few things for 10p each to build feedback, and suddenly listing iPhones at £400 a pop.

Bid a few extra pence to boost your bid's chances

When bidding, you enter a "maximum bid", and eBay makes automatic bids on your behalf up to your limit.

Don't enter a round number. For example, if a tricycle is currently selling for £7, and the most you are willing to pay is £20, enter a maximum bid of £20.01. If someone else bids £20, eBay will favour your bid, even though it's just 1p more.

It's worth being aware of bid increments, the steps by which prices rise. They vary from 5p to £100, depending on the current price. For a list, see eBay's Bid Increments guide.

Check you're bidding on the actual item[Big on the actual item!]Always read the whole description in detail before bidding, to help avoid any hidden catches and make sure you are buying what you think you are.

Often the catch is hidden in the text at the end – an attempt to protect the seller from any comeback.

In an extreme example, in the past some people have bid on eBay to win a £200 laptop, and then inspection of the small print revealed they were actually buying a box.

What if it's got a reserve?

Sellers occasionally list goods at a rock-bottom figure, but set a reserve, a hidden minimum price. These listings say "reserve not yet met". The seller hopes the low price will attract bidders, but don't want to part with it for that amount.

Avoid wasting your time by asking the seller what the reserve is. They may tell you where to go, but it's always worth a shot.

If you bid and don't meet the item's reserve price, you can bid again – without waiting for anyone else to bid against you. If you submit a bid over the reserve price and no one else bids higher, you'll only pay the reserve.

Sneakily find underpriced 'buy it nows'

Nowadays, bidding wars break out over many auctions thanks to eBay's size. So try hunting for buy-it-now bargains instead.

Often sellers don't realise they're sitting on treasure, and list goods at a fixed price below market value.

These steals are snapped up quickly. The trick's to select a category you're clued up on, filter it to show 'buy it now' items only and sort the results by "Newly listed". Scan through until you spot underpriced goodies, then swoop in.

Got a top eBay buying tip that we haven't listed? Feed back in the eBay Buying Tips discussion.

Know your consumer rights

Buy from a trader – a person who makes or sells goods bought with the intention of resale – and you have the same statutory rights as when buying from a shop. This means your goods must be of satisfactory quality, fit for purpose, and as described. See the Consumer Rights guide for more info.

This applies to both new and second-hand items. It should be easy to tell if someone's a trader - look for "registered as a business seller" on their profile.

With private sellers it's caveat emptor, or 'let the buyer beware'. Buyers' only rights under law are that the product is fairly described and the owner has the right to sell it. There's little legal comeback.

It's also worth noting that under eBay's own buyer protectionrules buyers are eligible for a refund if the item's not as described, ie, if it doesn't match the seller's description.

Your right to change your mind within 14 days

Buy from a business seller using an auction or the buy-it-now button, and Consumer Contracts Regulations also apply.

Under the regulations, buyers who want to return something they've bought online - even if they've just changed their mind - have 14 working days after the date of delivery to notify the seller. You'll be able to get a refund for the item plus the cost of the least expensive delivery option. If you chose a more expensive delivery, you'll have to cover the difference.

After cancelling your order you'll then have 14 days to send the item back, and may have to pay to do so. Read eBay's returns guide for more help.


Always complain within 30 days

We want to sear a number onto your brain... 30. This is the number of days after the delivery date (or estimated delivery date if it doesn't turn up) you have to to open a case if you're unhappy with your purchase.

The full details are in eBay's Money Back Guarantee.

Pay by Paypal

Avoid sending cheques and never use money orders. It's much harder for scammers to vanish with your cash when you use PayPal and means you're covered by eBay's Money Back Guarantee scheme. If an item is faulty, counterfeit or non-existent, you'll be far more likely to see a refund.

Wait, so eBay and PayPal aren't the same company? Nope. They 'divorced' and now trade as two separate companies. It doesn't affect eBay buyers, although technically PayPal could push up the fees they charge buyers but there's been no word on that yet.

Paypal purchases aren't covered by Section 75

Usually if you pay on a credit card – for items that cost £100+ – you get valuable extra protection. This is because Section 75 of the Consumer Credit Act 1974 says if you pay for something costing between £100 and £30,000, specifically on a credit card, the card company is jointly liable with the retailer.

However, using PayPal scuppers these Section 75 rights. This isn't so much of an issue on eBay, as there's no option to pay directly using a credit card anyway. Yet as an ever-growing number of retailers now encourage customers to pay via PayPal, it's worth being aware. Read Martin's full Warning! Don't use PayPal to pay on a credit card guide for more.

Outbid? Don't write it off

Missed out on a desired item by pennies? Don't give up hope. As every seller knows, sales sometimes fall through when buyers change their minds.

Send a friendly message such as: "Hi, I'm interested in your limited edition Call of Duty game. Please let me know if the sale falls through."

They may send a second-chance offer, which are sent out by sellers to unsuccessful bidders if the winner fails to pay up. If you forgot to bid and the item didn't sell, ask them to relist it at an agreed buy-it-now price.

Don't be duped by fakes

While eBay has a 'flag and remove' policy to help identify fakes, it's hard for it to stay on top of all knock-offs.[Don't be duped]Some of the most commonly-faked goods include GHD hair stylers, Mulberry handbags, Gameboy Advances, Ray-Ban sunglasses, branded golf clubs, celebrity autographs, Ugg boots and Montblanc pens.

If you're buying these or other big-name brands, do your research first. Carefully check sellers' feedback and post on the forum'seBay board to garner others' opinions. Be especially wary of overseas sellers or branded items that seem especially cheap.

The more unprofessional the photos, the better. Scammers often lift professional photos from brands' sites – legit sellers usually take photos of the item at home.

Think before you 'neg' a seller

Of course, much negative feedback is justified. Yet don't leave negative and neutral feedback - to 'neg' someone in eBay parlance - without trying to sort the issue with the seller first. Most are decent people who will try to help.

Bear in mind that eBay users can view the feedback you've left for others, and some sellers even go so far as blocking buyers who repeatedly leave cranky comments.


Use eBay's 'watch list' to track auctions

Want to keep track of an item without bidding on it? eBay lets you add items to a "watch list", so you can relax knowing you'll get an email reminder before the auction ends.

Don't do private deals

Sellers may suggest you do a deal outside eBay for a cheaper price. But buy this way and you'll have less protection if things go pear-shaped.

Another common ploy is for a seller to say "before bidding, contact me" and ask for a money transfer. Scammers who hijack bona fide eBay accounts often use this tactic.

Alarm bells should ring if you're asked to pay by an instant money transfer service such as Western Union or MoneyGram. Instant money transfer payments cannot be traced at all in cases of fraud, and are highly popular with scammers.

If you're picking up in person, there are simple precautions you can take to make sure the transaction is a safe one.

Go with a friend, or failing that, tell someone exactly where you are going and arrange to contact them afterwards.

Take a mobile phone, and stay on the doorstep if possible. If a listing or email looks dodgy, trust your gut and walk away.


Go global for a better chance of bagging a bargain

There are bargains to be had on overseas eBay sites, eg, MoneySavers rate Ebay USA for cheap plus-size clothes.

China has a roaring dressmaking industry - strike it lucky and you can get a made-to-measure wedding dress for around the £100 mark (see Cheap Weddings).

To include overseas auctions in search results, click 'worldwide' for location in the left-hand bar.

Can't find what you want? Another option is buying direct from international eBay sites. The main ones are USA, Australia,Canada, France, Germany and Spain. Though check that it says "shipping to: worldwide" before bidding - some sellers only do business with local buyers.

Always factor in postage fees. If a seller hasn't listed shipping charges to the UK, get them to confirm them via the 'ask seller a question' button before bidding. Otherwise you could be subjected to to sky-high charges.

Plus remember that if the item's not for you, return postage fees could be hefty.

Factor in customs bills

Overseas goodies can look cheap, until you add VAT, customs duty and Royal Mail handling fees. There's usually no VAT/customs to pay on items costing £15 or under, but above this level, it can cost a lot.

When buying £15+ items from outside the EU by post, you have to pay import VAT and (if it's £135+) customs duty. Only buy from abroad if it still beats the UK price after you've factored in these charges. See Cheap Online Shopping for more.

Try your luck on classified sites

With local classified sites, you usually collect in person and pay cash on collection.

The king of local classified sites is Gumtree, which covers 50 big UK cities and sells everything from bikes to beds. Interestingly, Gumtree is owned by eBay. It was bought in May 2005, probably as eBay started to identify it as competition. Thankfully this hasn't affected its free community-based operations.

Many MoneySavers rate second-hand site Preloved*. It's free to join, but to get first dibs on bargains and contact sellers within 10 days of ads going live, you need its 'full' membership, which costs £5/year.

Also worth a look is smartphone app Shpock, which bills itself as a virtual car boot sale. Sellers set an asking price, then buyers make offers, by hitting the 'private offers' tab.

Check out online forums, Loot and your local paper too.

Keep track of auctions on the go

If you're bidding on a rare Beatles album you've always wanted, or have finally tracked down that limited edition film poster you've been struggling to find, you can keep track of your auctions when you're out and about.

Instead of being chained to your computer to check how your auction bid is getting on, eBay's mobile app lets you keep tabs on items you're interested in, alerts you when auctions are about to close and allows you to place bids.

The app even has a barcode scanner to let you check the price of new purchases in store against its listings.

Its app is available for iPhone, iPad, Android, Windows phones,Windows 8 and Blackberry.

Check out other auction sites

While eBay is massively dominant, eBid and CQout* are also sizeable auction sites. They charge sellers less than eBay, which means some prefer it. A useful shopbot for online auctions,Auction LotWatch lets you search items, and trawls the big auction sites for you.

Check out Amazon marketplace

Holding a candle to eBay's size, Amazon* has a second-hand marketplace for most of the products it sells new. When you search for an item, the secondhand price is listed, when available. It offers a fixed price rather than an auction, making it an easy alternative.

Sell to fund your purchases

Got the eBay bug? Our 40+ eBay Selling Tricks guide offers a crash course in getting the most out of eBay as a seller.

Why not make it a rule that you'll never spend more on eBay each month than you've earned through the site? eBay profiles list a history of your recent purchases and sales, so it's easy to keep track.

Free sofas, beds, TVs, bikes and more

Hundreds of top-quality goodies are available daily for free. It's all about web communities, and the big names are Freecycle andFreegle.

What's the catch? There isn't one. Instead of dumping goods or eBaying them, people harness the web's power to offer them to their local communities. So as well as kitting up for nowt, the environment benefits as unwanted items aren't flung into landfills.

Of course, there is some moth-bitten tat. But there's also top-quality stuff people just don't use any more. Bagging the best is all about the etiquette - you need to give yourself and keep your eyes peeled. For a full step-by-step guide, see Freecycle & Freegle Tips.

Buy stolen goods... legally

Pssst... wanna buy some stolen goods? Don't worry, it's all legal. Many police forces in England and Wales use eBay-style site to sell lost property or goods seized from criminals when they can't find the rightful owners.

Unsurprisingly, the most common categories are those most likely to be stolen – bicycles, cameras, jewellery and TVs.

You won't find every force on the site – police in London, Scotland and Northern Ireland aren't there – but if there's a delivery option, you can get items sent anywhere in the UK. Read the Buying Stolen Goods guide for a full how-to.

Play real-life Storage Hunters

Ever watched Storage Hunters, the U.S. show where people bid for the mystery contents of storage units? Now you can do it yourself, with lost luggage auctions.

When airlines are unable to reunite lost bags with their rightful owners, they often sell them off via specialist auction houses, usually for £10-£75.

The catch is you don't always know what's inside the cases. But pick a winner and profits are possible from selling it on. There's a full how-to in the Lost Luggage Auctions guide.

Buy on local Facebook groups

Also try local Facebook selling groups, where instead of eBaying second-hand goods, people harness the social network's power to sell to others in the local community. To get started, search for your area or postcode on Facebook, alongside words such as 'selling', 'sale' or 'buy'.

It's worth joining as many groups as you can find, though some are busier and deal in higher quality wares than others. Ramp up your chances by joining one or two bordering areas, especially if they're well-to-do.

Do bear in mind these groups are run by volunteer administrators, so there's little comeback if you have problems.

The Facebook Selling guide is a crash course to finding the right local groups, getting the best price and staying safe when selling. While it's aimed at sellers, much of the info is relevant to buyers too.

Use Martin's Money Mantras

Before spending on anything, even on items found using the eBay Local Deals Mapper, use Martin's Money Mantras.
CONTACT ME
You can contact me via ebay if you liked this guide for more.