SELLING INSIDE UK
Ebay and it's shocking returns policy...
So you sell your camera on Ebay and after it's delivered the buyer who has had the item for 3 days sends into ebay a returns ticket .You as a seller try to find out all you can and ask the buyer for photographic proof of a so called scratch on the screen ...But nothing comes back from the buyer in the 8 days .So you get ebay to step in ..So you wait 10 more days and NOTHING from the buyer ...Then the buyer calls ebay asking for a returns label WHY! i don't know ...The buyer then has 14 days to return The £140 Canon 450D ... So if we have a recap ...buyer can have up to 30 days + with your item and in this case a Digital Camera to use and take Photos of whatever and not once show proof why it is being sending it back ... Then i thought i will call the buyer to see when the camera will be sent back and to ask why not send it back by the same method used to get the camera to the buyer within 48 hours and guess what their phone want take my calls but in the past the buyer called me 6 times from his phone ..SO as a seller i did everything asked of me and more and still EBAY in its wisdom sided with the buyer and still i wait on the return of my Canon 450D .. BUT in the meantime will be getting used by the buyer ..My account its 100% but after this i shall not be selling on ebay again i will be using Amazon of Gumtree ...the best bit is they say they are doing this to help me they say by having this policy its the best way ... i could have sold the item 4 times over in the time it takes to get item back AND IF I GET IT BACK >>>.Think twice on selling anything on EBAY ...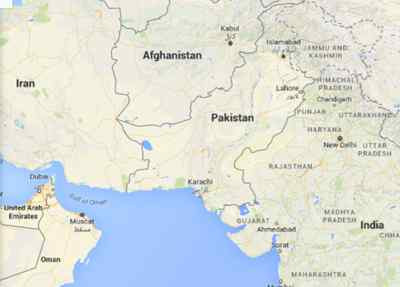 BUYER HAS SENT ME A MESSAGE
Due to eBays return policy i have this message from the buyer ...have a guess where my camera is at ... have a read at this ..



New message from: sunshinevision
Hi

Thanks for your reply.
As I told you before that I was buying your camera for my friend who is living in Pakistan.
I will be back on 30th of April and can return your camera at the ist week of may,if you can wait till that time,otherwise I will close this case.

Regards

Saleem.

NOW JUST TO MAKE THIS CLEAR I LIVE IN THE UK I SELL ONLY TO THOSE IN THE UK ..think how shocked i was when i found this out .....
ITS IN PAKISTAN MY CAMERA IS IN PAKISTAN WTF EBAY >>>>The buyer told me nothing about taking it outside the UK .. never mind buying it for a friend .And he expects me to wait until May for the return of my Camera after its been to Pakistan and this is why EBAYS RETURN POLICY IS SIMPLY NOT GOOD ENOUGH... IT SIDES NOT WITH THE SELLER BUT WITH THE BUYER ..There is no policy in place to stop this from happening .....