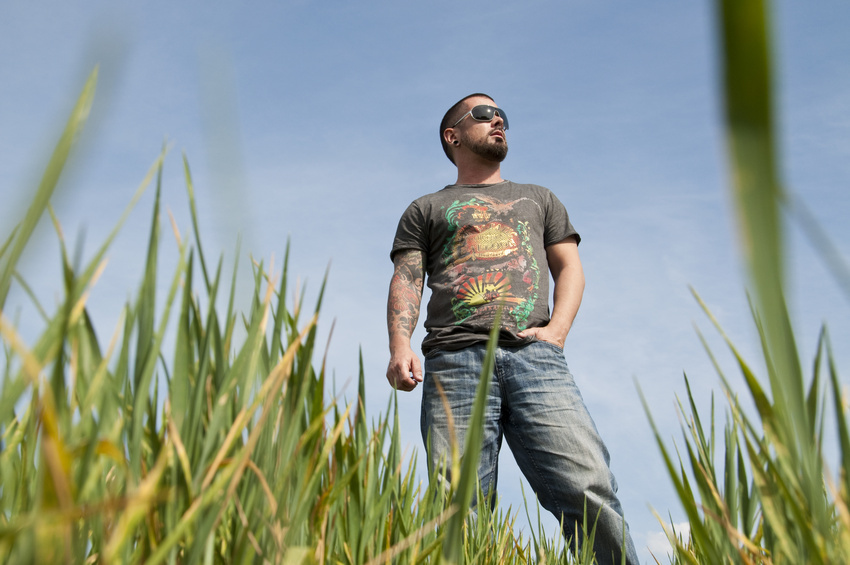 Ed Hardy celebrates the world's love of tattoo designs by displaying them on everyday T-shirts. Featuring a variety of designs for men, women, and children, this Christian Audigier spin-off brand takes seasonal fashion trends and incorporates them into high-quality clothing. With many items featuring 100 per cent cotton, Ed Hardy T-shirts are comfortable as well as fashionable.
Lady Baltimore Ibiza Tee
When it comes to the Ed Hardy women's T shirts, the Lady Baltimore Ibiza Tee screams 'summer style'. Incorporating cherries similar to those that adorn Ibiza's Pacha nightclub, the shirt immediately announces that the wearer is a true dance music devotee. The V-neck back shows off just enough skin to look sultry. When teamed with an Ed Hardy bag, it has the potential to make any casual outfit look stylish.
LA Bulldog Graphic T-Shirt
Men who want to make the most of summer's vibe can opt for the LA Bulldog Graphic T-shirt. Featuring a quintessentially British bulldog, complete with a flat cap, this men's Ed Hardy shirt combines Los Angeles' vibe with London's charm. Available in white, the 100 per cent cotton T-shirt is ideal for hot days and muggy nights with a pair of jeans.
Lord Baltimore T-Shirt
Thanks to the diverse nature of the T-shirts in the Ed Hardy Lord Baltimore range, finding one to wear throughout the year is simple. Some of the most popular designs include those featuring skater shoes, which deliver a laid-back vibe. Many of the new T-shirts from the Lord Baltimore line feature a crew neck, which is ideal for most male physiques. Fans of British flair should look for the T-shirts with anglophile designs, including the Ed Hardy Axe to Grind tee.
Women's T-Shirts with Skulls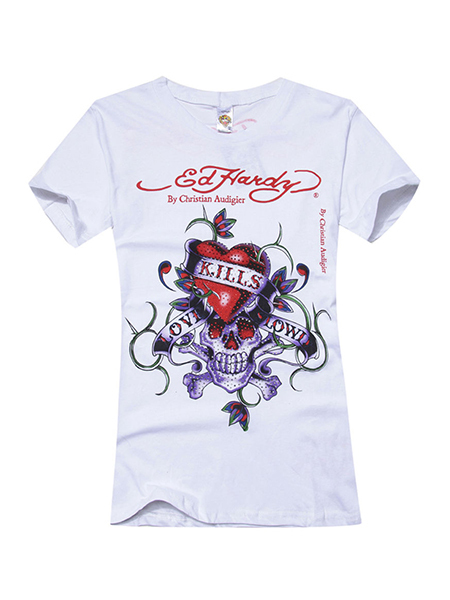 Skulls move in and out of the women's fashion scene, and a women's Ed Hardy shirt featuring skulls is an interesting addition to any wardrobe. A T-shirt with a skull adds a punk edge to any outfit. Ed Hardy produces diverse designs, and it is possible to find plenty of skull shirts that still look feminine. Shirts with a pink background make the skull less intimidating, while shirts with black, white, and red flaunt it as a prominent feature. Women who adore adding skulls to their everyday outfits can also find Ed Hardy shoes with skulls.
Kids' T-Shirts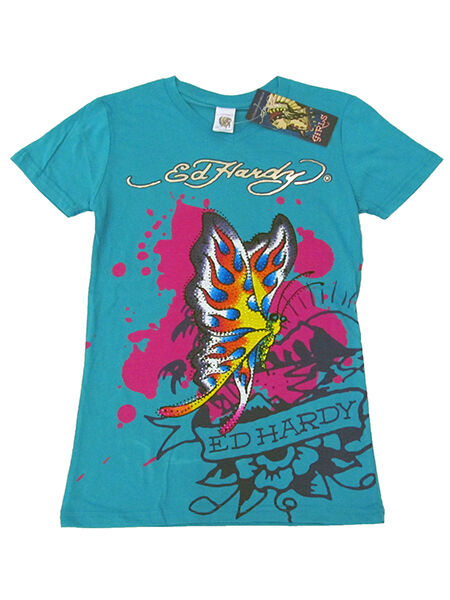 Ed Hardy's designs draw inspiration from tattoos, but that does not mean kids cannot get in on the action. Girls' Ed Hardy T-shirts are ideal for little ladies who have a daring edge. They make the most of classic tattoo hearts and stay true to the Ed Hardy look without being too mature. Boys' Ed Hardy T-shirts take a similar approach and transform cartoon-like animals into tattoo-like designs.