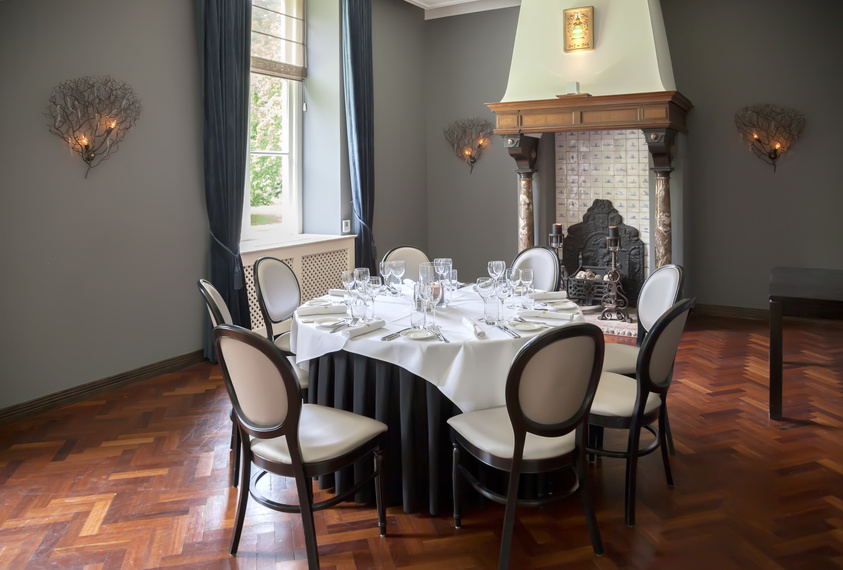 Edinburgh glass or cut crystal is among the most famous and appreciated in the world. Today, Edinburgh is a brand, but you can choose to purchase from a number of options including new, vintage, and antique Edinburgh crystal, different patterns, and different types of glass such as goblets, glasses, decanters, and more. Before buying Edinburgh glassware, take a few minutes to learn more about your options so that you can make an informed purchase.
Edinburgh Glass Age
Edinburgh glassware comes from several different periods and you can choose to buy new, vintage, or antique. New Edinburgh glassware is from the Waterford Wedgeworks brand. Vintage Edinburgh glassware is from the company Edinburgh before they sold to Waterford. Old glass is usually more collectible, while antique glass is highly collectible and usually very valuable. New glass is best if you intend to use the glassware, because it is less valuable and therefore less of a loss if it suffers damage during use. The oldest Edinburgh glass is from the 1880s but this is very rare and valuable.
Edinburgh Glass Style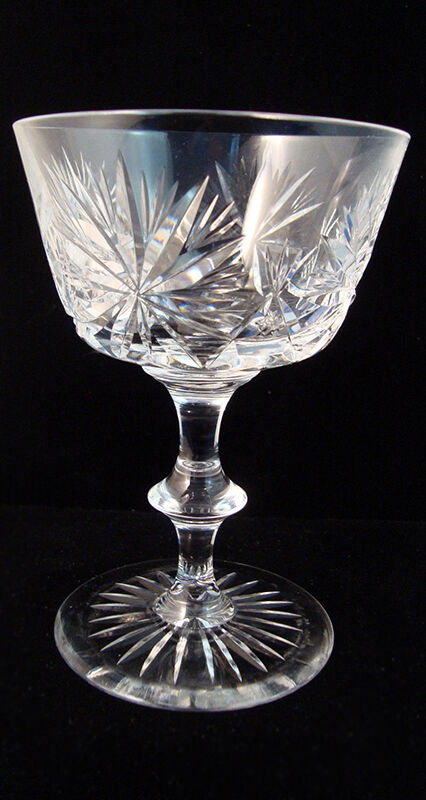 Edinburgh manufactures a number of different styles and themes or ranges of their glassware, but only four of them are very collectible. These are Star of Edinburgh, Thistle, King James, and Lochnagar. The Star of Edinburgh glassware is recognisable by its starburst pattern. The Thistle glassware features a thistle theme and stippled bottom. The King James glassware features long necks and stems, and has an antique look. The Lochnagar glassware features a swirling pattern, although most of it is antique and quite valuable. There are also dozens of other styles to choose from including Appin, Clova, Iona, Gleneagles, Kelso, Lomond, Montrose, Royal, Royal Scott and more.
Edinburgh Glass Type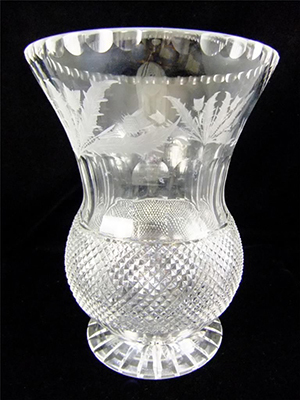 Edinburgh makes a number of different types of crystal including drinking glasses, wine glasses, goblets, decanters, bottles, serving dishes, display bowls, whisky glasses, vases and more. You can choose a specific type of crystal, or choose an Edinburgh crystal set if you want more than one item. It is also possible to piece together a set if one is not available in the desired pattern. For example, if you want a full Star of Edinburgh glass set, then you can purchase the items separately and form a set. A set might include a full set of glassware, a display set of a vase, bowl and bell, or any other combination of glassware that you prefer.