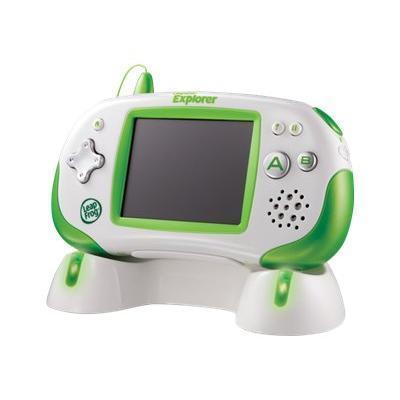 The area covered by educational toys is as extensive as it is accessible. The variety of toys available covers most areas of the school curriculum. Whereas some educational toys may be seen to be educational at face value, others may hold educational significance beyond their appearance.
Purchased by parents and teachers alike, educational toys allow for the transferal of important lessons whilst maintaining a sense of fun for the user of the toy.
From the educational worlds of science and nature, reading and writing, as well as mathematics, there is a multitude of toys available to suit the majority of teaching purposes.
Types of Educational Toy
With there being such a vast array of educational toys available, having a specific knowledge of which toy it is that is preferred is an effective way of getting the best deal available. Below is a mini-guide to the main categories that educational toys are split into:
Science and Nature
Science and nature are two of the main parts of the school curriculum. They are also among the more popular subjects of study amongst pupils and children. The area covered by science and nature in terms of educational toys is broad. Here are some of the more prevalent types of science and nature toy:
Laboratory Kits: These provide the educational value that comes with the performing of experiments whilst also enabling a safe environment for children to learn in. Available as chemistry or biology laboratory kits, they are fun yet hugely informative.
Mechanical Kits: Allowing learners to design and build, mechanical kits offer educational value in abundance. From electrical wiring sets to small machine building kits, the variety of mechanical toy kits available is extensive.
Animals: From the likes of insect gardens to animal card games, the range of nature-based toys available is as enormous as they are educational. Animal toys provide knowledge of the natural world whilst maintaining an informative edge.
Space: Space toys are one of the most popular categories of educational toy available. Although allowing for imaginations to be explored, space toys offer important lessons to children about the importance of space in everyday life.
Reading and Writing
Reading and writing is an essential part of a child's education. Whilst they may not be as exciting to children as the likes of science and nature, they are just as prevalent parts of learning as any other subjects taught. The range of educational toys that cover the skills of reading and writing is wide and enables children to learn these essential skills in a variety of fun and interesting scenarios. Here are some popular reading and writing toy categories:
Pens and Pencils: Learning to write can be a difficult process for many children. However, there is a wide range of pens and pencils that make this process easier. From specialist themed beginner pencils, to coloured pens, there are plenty of playful ways of teaching children to write.
Books: Again, reading is an essential but sometimes challenging skill that children are required to learn. On the other hand, there are books available that make this learning activity both fun and educational. Books containing children's favourite television characters and enjoyable reading tasks mean that teaching children to read may be done so in a fun and engaging environment.
Alphabet Sets and Games: The way the alphabet is taught can be done so in a variety of different ways. Alphabet games are available to not only teach the alphabet but to also maintain a child's engagement in the whole teaching process of reading and writing.
Electronics: The technological advancements of the modern world now enable for the teaching of reading and writing skills through the likes of tablets and DVD's. These keep children engaged, as well as excited to learn the skills necessary for reading and writing.
Mathematics
Children often find the teaching of mathematics to be uninteresting and can struggle to stay motivated to learn about such an established part of the curriculum. There are however, a number of mathematical toys that can make the process of both teaching and learning both fun as well as rich in educational value. Below are some of the more widely used mathematical toys available on the market:
Times Table Sets: The learning of the times tables can be a complex and tiresome practice for many children. Times table games and sets enable the teaching and learning of times tables to be engaging whilst yet helping children to remember such an important skill. There are plenty of times table games, books and sets available on auction sites such as eBay at affordable prices.
Money Games: The use of money is an important part of the mathematical curriculum. Again, much like the majority of mathematical teaching, children may find the comprehension of this to be unappealing. However, with toys available online such as 'play money', the learning process need not be as disengaging as it sounds.
Shapes: Shapes are such a vital and widely taught part of a child's education both at school and at home. Books, card games and shape games are all available on the likes of eBay for prices that represent both educational and reasonable value.
History
The teaching of history is a popular subject for both teachers and children. Because of this, there a number of educational toy options that enable the teaching of history in categories such as:
Ancient Civilisations: The learning of ancient civilisations can be made to be enjoyable with the introduction of historical toys that represent major historical lifestyles and societies. Toys such as model kits, dressing-up kits and interactive board games enable to teaching of history to be both productive and enjoyable.
Music and Art
Music and art skills are now taught extensively to children both in a recreational sense at home and within the school environment. There are a number of popular toys available that help with the teaching of these skills as listed below:
Arts and Craft Games: The creation of arts and crafts and the skills that come with it can be a source of frustration for children, parents and teachers alike. There are many arts and crafts games available for children of all abilities, such as model kits and colouring books.
Musical Toys: The teaching of musical skills may not be seen to be as necessary as other parts of the curriculum. However, musical toys can be used to teach children a variety of different skills. There are musical toys available to purchase that can help with reading and writing and mathematical teaching difficulties.
Educational Toy Safety
It is worth noting that despite their informational values, some educational toys may not be suitable for children of certain ages. Toys with small parts can be a choking hazard for younger children. Before following through with a purchase, check product descriptions to see the recommended age for the use of the toy.
Also, when using electrical educational toys, be aware of safety measures that need to be taken before allowing a child to play with said toy. Keep batteries, tools and electrical equipment away from children to ensure that whilst they are having fun and learning, they are doing so in a safe environment.
Buying Educational Toys Online
The purchase of educational toys can be a very specific process for the buyer. Due to the wide variety of age and ability levels amongst children, it may be wise to be fully informed and aware of the educational toys available to a specific age bracket or skill set.
The amount of online resources available to help with the purchase of educational toys is huge.
The likes of children's television websites, teacher-run blogs and parent-run forums all provide a mass of information to help with the acquiring of educational toys.
If one is unsure on a specific element of the educational toy world, ask questions and search for keywords on these sites as they provide useful information for those looking for particular answers.
Once information has been acquired and the buyer feels ready to purchase the educational toy of their choosing, auction sites such as eBay offer prices that are reasonable for both parents and teachers.
Buying Educational Toys on eBay
eBay offers a number of solutions to the problems that come with the purchase of educational toys. The variety of educational toys on eBay is vast.
Use the keyword search bar and filter options to eradicate options unnecessary to requirements. There are category filters on eBay in the educational toy section such as those mentioned earlier in the guide that enable the buyer to seek out a specific toy within such classifications. This should make the search for a specific educational toy an easier and hassle-free process.
When buying on eBay however, there are a number of safeguards one should think through before settling for a final transaction.
For example, read through the product description of the toy. This will enable an understanding of not only the product but also the seller. It will give you an insight into the product knowledge of the seller.
Once this has been done, check the seller's transaction history. This will allow for an understanding of the seller's reliability in both the condition of the product and their previous selling endeavours.
What is more, before taking part in a transaction, be familiar with eBay's Terms and Conditions so as to make the buying of an educational toy as secure as possible.
Conclusion
The number of educational toys available to those interested is huge. Parents and teachers both have a wide selection to choose from. When doing so, it may be wise to be familiar with the types of toy available, as well as analysing and evaluating certain marketplace trends.
Also, be aware of safety precautions that come with using toys with children of a certain age.
An auction site such as eBay may represent best value for money whilst being host to a vast number of educational toy options. The PayPal facility available on eBay also offers a secure and smooth transaction.