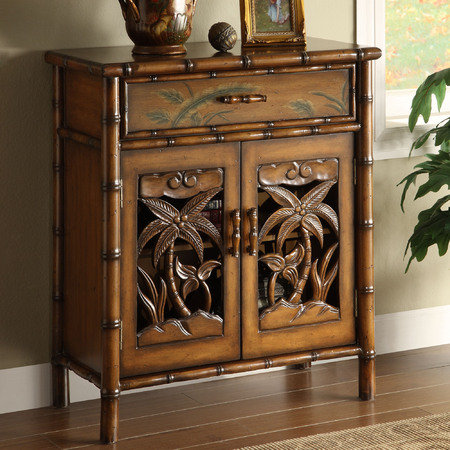 An Edwardian cabinet will increase in value, if it is well maintained. While the Victorian era was dark and heavy, the Edwardian period brought fresh, light colours with flowery and floral designs to its furniture. Dark fabrics complemented cream shaded walls. A popular designer in the Edwardian period was Thomas Sheraton, while glassware was made popular by Rene Lalique, and lighting by Louis Comfort Tiffany.
Before buying an Edwardian cabinet, it is important for the buyer to learn more about the history of the Edwardian era, to learn about the features of an Edwardian cabinet and why it is beneficial to buy such a piece. This guide offers helpful tips to help the buyer gain an understanding of the styles of Edwardian cabinets, and details are given about how you can find an Edwardian cabinet on eBay.
History of Edwardian Cabinets
The Edwardian period covers the years, 1901 to 1910, when King Edward VII reigned. Prior to this period was the Victorian era. The Edwardian period saw a rise in art and fashion, as King Edward VII loved to travel and took inspiration from the lands that he visited. The modern style of the Edwardian era took inspiration from the natural world and this was displayed through furniture styles. There was an eclectic feel to Edwardian furniture. Architects included Giles Gilbert Scott and Edwin Lutyens, and the Edwardian Baroque-inspired architecture was very popular. While in the late 17th and 18th century, there was a resurgence of Christopher Wren-style designs. Edwardian furniture was made of wicker and bamboo and furniture reproductions drew influence from baroque and empire styles. This lighter furniture was available in an array of colours, and it is popularly sold through second hand stores or eBay.
Discover Edwardian Cabinets
Edwardian pieces are light and eclectic. They gained inspiration from Christopher Wren, and many pieces are made of bamboo, mahogany and wicker. The furniture reproductions gained inspiration from empire and baroque styles. Edwardian cabinets were painted in pastel shades and decorated with floral patterns, but darker shades of furniture were used to complement lighter shades in the home. Buying an Edwardian cabinet is buying into an era which was far different from the darker Victorian times. If the piece is well maintained, it will hold its value.
Components of Edwardian Cabinets
Edwardian cabinets allow the customer to display fine China or other pieces of art. The main parts include the legs, door and shelves.
| Part | Description |
| --- | --- |
| Legs | What the cabinet stands on. |
| Shelves | A place to store items. |
| Plinth | What the shelves balance on. |
| Handle | Opens up the doors. |
Types of Edwardian Cabinets
The Edwardian period brought light pieces of furniture in pastel shades with floral designs. Listed below are some popular Edwardian cabinets.
| Type | Description | Advantages | Considerations |
| --- | --- | --- | --- |
| Edwardian Painted Secretaire Cabinet | A light green pastel side cabinet with floral design. | Top drawer has ivory handles. | Includes a locking secretarire compartment. |
| Edwardian Cabinet | Mahogany cabinet with glass door. | Stands on four slim legs and has three shelves. | Circa 1900. |
| Antique Edwardian Inlaid Display Cabinet | A mahogany display cabinet for fine china and other valuable items. | The centre has a glazed door on either side. | Circa 1900. |
| Edwardian Music Cabinet | Has a mirrored panel door to the front and a mirrored rear. | Dates to 1890. | The sort of cabinet has several openings. |
| Edwardian Painted Dressing Cabinet | This piece has a floral design painted on its doors. | Ivory handles and trinket compartments. | There is a mirror on the inside of the cabinet. |
Factors to Consider When Buying an Edwardian Cabinet
There are many things that a buyer should consider before purchasing. Here is a list of some of these considerations.
Colour – While Victorian furniture was darker and more gothic looking, Edwardian furniture has curvier lines, lighter shades, and floral patterns.
Lighter materials – Victorian furniture was heavier, but Edwardian furniture was made using wicker and bamboo.
Art Nouveau – Edwardian style furniture is influenced by the Arts and Crafts movement and Art Nouveau.
Reproduced – Edwardian furniture took inspiration from Baroque, Empire and Rococo styles furniture.
Typical Features of Edwardian Cabinets
1. Avant Garde
Although the Edwardian period endured a revival after the Victorian era, it had a distinctive influence on the Avant Garde movement.
2. Eclectic
Edwardian furnishings have feminine curves, which can bring a fresh look to the interior design of a room.
3. Feminine curves and light shades
Edwardian furniture has feminine curves, floral designs and lighter shades than the darker 'gothic' style furniture of the Victorian era.
How to Care for an Edwardian Cabinet
If an Edwardian cabinet is properly cared for it will stay in good condition and it will therefore hold its value. The surface of antique furniture is known as the patina and this is where blemishes can appear. Careful maintenance of the patina can preserve character and help to maintain value. Although the manufacturers of furniture spray state that is perfectly safe to use on antiques, furniture spray can damage the original finish. Use natural beeswax to wax Edwardian furniture and antiques, as this will enhance its colour and also provide protection. Apply a small amount of wax onto a soft cloth and rub it into the furniture, then polish with a clean dust cloth. Leaving the beeswax on the furniture overnight can give the wood time to absorb the ingredients. Dry wood will absorb the wax rapidly and it must be applied regularly until it achieves a good patina. Do not over wax; however, as this can cause the wood to lose its appealing aesthetic.
Avoid using a metal cleaner on brass handles, as it can harm the wood surrounding the brass. Instead, use a soft dusting cloth to maintain the brass. Gilded bronze is delicate and must not be polished. Instead, use a soft brush and always wear protective cotton gloves to protect the gilding, as the dirt and acid on fingertips can damage it.
Wood can be damaged by excessive moisture and exposure to central heating, so it is important to consider where the Edwardian cabinet will be placed. Check behind the piece regularly for mould caused by humidity. Light can fade wood so try not to leave a wooden cabinet in direct sunlight for long periods. Roller blinds can protect the furniture from the rays of the sun. Also consider opening window regularly to air the room.
When moving Edwardian cabinets, do not pick up the item; instead drag it to where it is to be placed. If a cabinet drawer or door does not move without effort, rub a little candle wax on its surface. If there is damage to the patina or veneers, it is best to consult a professional, rather than attempt to fix it without the relevant knowledge.
Popular Edwardian Cabinet Manufacturers
Chippendale
Heplewhite
Charles Voysey
Charles Rennie Mackintosh
Accessories and Add-ons for Edwardian Cabinets
Edwardian cabinets are not as heavy as the Victorian style furniture, so they can be moved more easily. In addition, there are several tools that can be useful in maintaining antiques and Edwardian cabinets. Rather than use a duster, always use a soft cloth, and do not excessively wax the patina.
Beeswax
Candle wax
Soft cloth
Soft brush
Cotton gloves
Dehumidifier
Small bowls filled with water
Finding Edwardian Cabinets on eBay
Once you determine the type of Edwardian cabinet you want to purchase, visit the Antiques portal on eBay, click on 'Antiques Furniture' then 'Cabinets' and start searching item listings. The Categories list on the left-hand side of the eBay page helps to narrow the search.
Searching for Edwardian Cabinets on eBay
Search eBay listing titles for specific words when shopping for Edwardian cabinets. For example, to find an Edwardian glass shelved cabinet and bow fronted lower cupboard, type 'Edwardian Cabinets' into the search box, and then click the Advanced button to customise the results. Also visit eBay's Search Tips page for more advice on searching for Edwardian cabinets with keywords. If you can't find the exact Edwardian cabinet you want, try shopping eBay Stores.
Conclusion
Edwardian furniture is light and eclectic and very different from the darker Victorian period. Edwardian cabinets featured curvier feminine lines, and the wood that was predominantly used was mahogany, wicker and bamboo. These items of furniture are easy to transport, and they can act as a good place in the home to store antiques and other collectables. Maintain Edwardian furniture with beeswax to protect the patina, and always use a soft cloth to remove dust. An Edwardian Cabinet can act as functional piece of furniture in the home whilst also proving to be a sound monetary investment. It is in the best interests of the owner to keep it in as good a condition as possible because this will ensure that the piece does not lose any of its value. It is advised that a buyer should do as much research as possible before buying an Edwardian cabinet. Once you have collected this information, you can buy an Edwardian cabinet safely and securely on eBay.