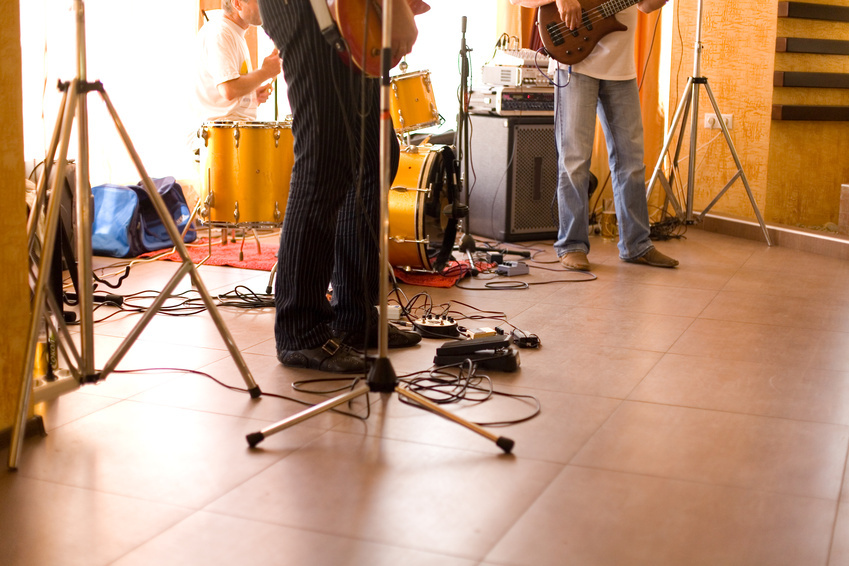 Create cool sound effects with your guitar or bass when you use guitar effects pedals. Pedals alter the sound of your instrument, creating special effects to add customised tones to your tunes. Since each pedal type makes a different sound from your guitar, learn about what each pedal does in order to purchase the perfect effects pedals to enhance your specific style of music, whether it is country, rock, or bluegrass.
Fuzz Effects Pedal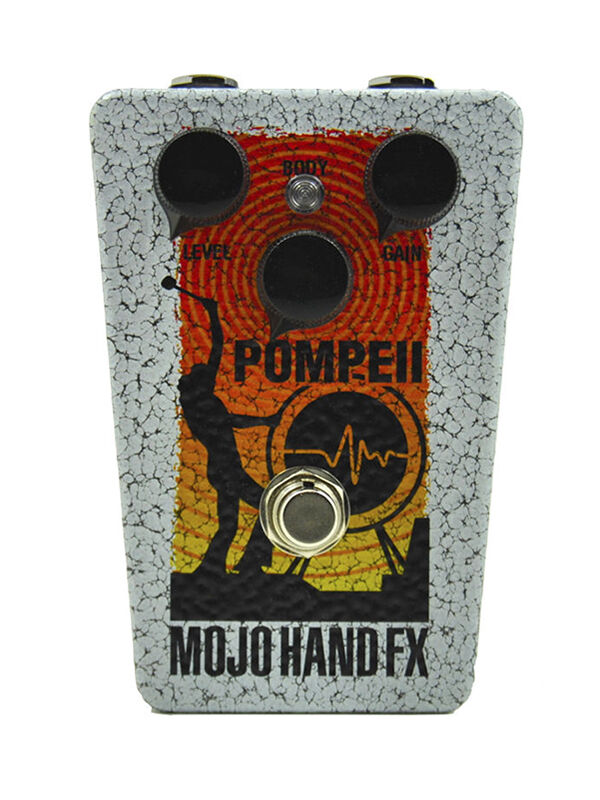 One of the most popular types of effects pedals is the fuzz pedal. Fuzz pedals create a vintage sound, blurring your guitar's sound signal to create a 'fuzzy' effect. Typically used by rock or jazz musicians, fuzz pedals give your guitar a raspy, saturated sound and exaggerate your guitar's distortion. Some fuzz pedals include a variety of settings to help you customise your sound. Fuzz pedals add overtones and depth to your sound, and multiply frequencies to make sounds multilayered.
Multi-Effects Pedal
A multi-effects pedal offers you the chance to try many different effects in one convenient pedal. Some of the effects you may hear from a multi-effects pedal include reverb effects, synthesiser effects, bass sounds, and a variety of classic or modern tones and sounds. A multi-effects pedal is a great way to get numerous effects for an affordable price, along with bass sounds, amplification, and audio loops, which are useful for practice or other purposes.
Reverb Pedal
The reverb pedal gives your guitar sounds an echo, which makes you sound like you are playing your instrument in a vast space with great acoustics, when you could be playing in the garage. Reverb pedals create rich, deep tones. Often used by 'surf guitarists' to create that Dick Dale sound, the rockabilly reverb pedal is a great addition to any guitar player's pedal collection. Add a twinge of twang to country songs, warm up your guitar sounds, and play like you are in a giant stadium with the right reverb pedal.
Distortion Pedal
Rock out with the signature sounds of a distortion pedal, which, as its name implies, distorts your sound. Used by hard rock and heavy metal musicians, distortion pedals typically produce edgy, aggressive effects. One of the first times that music fans heard distortion was when the Rolling Stones used the now legendary pedal in the song 'Satisfaction'. Now, musicians frequently use distortion pedals to add even more texture to their playing, and generate dynamic sounds.
Wah Pedal
Purchase a wah pedal if you are interested in making unforgettable, interesting sounds with your guitar. Used in all types of music, wah pedals simply use rocking motions to filter sounds and manipulate them to sound almost like a human voice. The pedal's name comes from the 'wah wah' sound, which is what musicians thought the pedal sounded like when it originated. Use wah pedals for funk music, rock songs, or guitar solos, to add your own personal touch to your guitar playing.