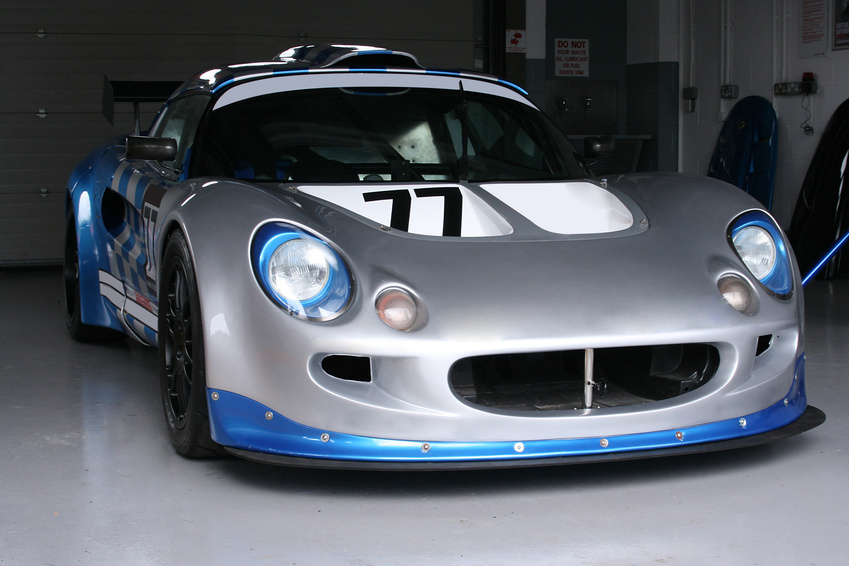 The image of a sports car is usually pretty universal in everyone's mind. Whether it is a small, nimble car designed for speed, the stalwart friend of men going through midlife crises everywhere, the epitome of fun on the road, a sports car is a true icon within the automotive niche. What is more, for many Brits who are proud of their country and enthusiasts around the world who appreciate legacy and quality, the prospect of owning an English sports car specifically can be a lifelong dream.
However, buying an English sports car is about more than just dreams. As a major investment in both time and money, there are several considerations that buyers must take into account from understanding what an 'English' sports car really is to the safety implications of such an automobile. Also, where individuals buy an English sports car must also be taken into account with the benefits of shopping with eBay at the top of the list.
Defining the English Sports Car
The term 'sports car' or 'sport' in relation to cars is thrown around quite a lot within the automotive market. However, there are very specific features which make a car a sports car and only a select few of those true sports cars are actually considered English.
What a Sports Car Is Not
The best way to truly define a sports car is to explain in simple terms what a sports car is not. In many cases, large car companies such as Honda or Ford often label a model of car as 'sporting', but that does not make it a sports car. Indeed, many automotive manufacturers label their vehicles with various names that suggest they are sports cars. Some such labels include:
Sport compact
Muscle car
Sport sedan
Hot hatch
Grand tourer car
Performance car
However, a true sports car must conform to specific guidelines. Minimally, that means that the car contains only two doors and two seats. The weight of the vehicle must be minimal with the design specifically geared at spirited performance and high manoeuvrability. A sports car is not a car that has undergone performance modifications to include internal elements that mimic cars used for sporting purposes, such as 'souped up' vehicles, but instead is the road version of such vehicles designed that way by its manufacturer.
English Sports Car Manufacturers
Since the beginning of automotive production, Great Britain has been in the business of producing high-quality automobiles of every type. And while names like Bentley, Mini, and Vauxhall are all synonymous with English cars, there are just under two dozen English companies that are solely focused on the production of true English sports cars and nothing else. Of these companies, only 11 offer road versions of their sports cars and/or build kit cars for private purchase. These companies are summarised in the table below.
Sports Car Manufacturer

Location

Popular Model(s)

Adrenaline Motorsport

Exeter, Devon

Murtaya Road Car

Ariel Motor Company

Crewkerne, Somerset

Ariel Atom

Ascari

Banbury, Oxfordshire

Ascari Ecosse

Ascari KZ1-R

Caterham, Surrey

Caterham 7

Ginetta

Garforth, Leeds, West Yorkshire

Ginetta G20

Ginetta G4R

GKD Sportscars

Boughton, Monchelsea

GKD Evolution

Morgan Motor Company

Malvern

Morgan Aero series

Morgan Eva

Quantum Sports Cars

Devon

Extreme

Sunrunner

Quantum 2 + 2

Sebring

Wisbech, Cambridgeshire

SX

TMX

ZX

MXR

Ultima Sports, Ltd.

Hinckley, Leicestershire

Ultima Spyder

Westfield Sportscars

Kingswinford

Megabusa

SEi and SEiGHT

Sport 2000S
The manufacturers listed in this table offer some of the highest-quality, lowest-volume English sports cars available for purchase, and all of them assemble their vehicles only in the United Kingdom. Though the sports car label can be affixed to any brand which meets the two-seat, two-door, lightweight, easy handling requirement, these are the only companies in the country which specialise only in sports car development rather than a diversified list of automobile options.
Important Sports Car Considerations
Despite their petite size and lighter-than-average weight in the world of full-sized cars and increasingly larger trucks, sports cars have some distinct advantages when it comes to safety. However, buyers looking for an English sports car need to be aware of these advantages first and how to properly evaluate them when searching for the right sports car.
Sports Car Features and Safety
Sports cars are in line with most of the common safety features found in modern vehicles. All of these common additions make driving an English sports car safer and are certainly a boon to buyers. These features include:
Anti-lock brakes
Traction control
Electronic stability systems
Airbags
Adjustable head restraints
Parking assist/backup cameras
On the flip side, other features of sports cars may be problematic. These features are not an issue unto themselves, but combined with the reality of most driving conditions they can become a liability when not considered. This includes the light relative weight of sports cars that makes them more prone to flipping, the limited visibility or large blind spots provided by the aerodynamic upgrades of the vehicle, and the low height of sports cars as compared to most other vehicles on the road, particularly lorries.
Handling in Extreme Weather
Another important consideration to take into account when looking for an English sports car is the handling in extreme weather. The United Kingdom is not known for its primarily sunny, dry climate, so the reality of driving small, lightweight cars in changing conditions must also be of concern. The following tips should help buyers assess the relative safety of a sports car in difficult weather conditions.
Importance of Tyres
It is really important to change out a sports car's tyres with the change of seasons. While summer tyres, which are designed to grip the road in dry and warm weather, can be great in certain circumstances, the variability of U.K. weather patterns makes all-weather tyres a year-round choice for sports cars in the United Kingdom.
Engine Power
Another important consideration is the power of the sports car's engine relative to its size and driving conditions. Larger engines equal greater power, but also contribute to greater instability, especially in changing weather conditions. Buyers should try to balance engine power with safety and driving ability to get the best of both worlds.
Aftermarket Performance Modifications
In addition to the major considerations of tyres and engine power, buyers must also be wary of any aftermarket performance modification on a sports car. Altering even the highest performing sports cars is not uncommon, as many owners seek better handling and faster speeds through the process.
But these choices can have serious consequences. For example, lowering the vehicle's chassis to decrease ground clearance and increase aerodynamics makes it harder or even impossible to drive through moderate snowfall. Therefore, each modification that is considered needs to be weighed against the performance changes that necessarily accompany it.
How to Buy an English Sports Car on eBay
Once buyers are confident in the brand of English sports car they want, or at least have it narrowed down to a short list, as well as the features they need, the process of finding and buying the car can commence. Many buyers have found that eBay is an excellent source for English sports cars, particularly for less popular models, since it brings together retailers from around the country and the world in one convenient spot.
Searching eBay
Buyers need to be as specific as possible when entering search terms on eBay. If you know the brand and model of sports car you want, enter it, rather than generically looking for a "sports car", which will literally yield tens of thousands of results. In a case where two separate makes and/or models are in contention, enter both terms specifically into two separate searches and then compare them side by side in your Web browser.
Evaluating Sellers
An important point to keep in mind when buying cars on eBay is the evaluation of the sellers who offer them. Often, cars are listed by one of two types of sellers: individuals and dealerships. The latter is quite easy to evaluate and generally offers a more simplified experience. However, individuals selling their cars often offer cheaper prices. This makes it necessary for buyers to carefully consider these sellers through their feedback to determine if these prices are legit or too good to be true.
Conclusion
Choosing to buy an English sports car is more than a simple vehicle purchase for many Brits and others around the world. When it comes to the niche companies and famous names in British auto manufacturing, it really represents the fulfillment of a lifelong dream. However, finding the right English sports car for you means taking the time to seriously consider both what is meant by the term 'English sports car' as well as the specifics of the features that a car can offer.
Buyers need to narrow down the field to one or two types of English sports cars as well as take time to consider the safety and other features of the car which are important to them. After this, once it is time to find and purchase the vehicle, buyers should also take care to consider eBay as a viable place to find and purchase an English sports car. By combining careful consideration with eBay's shopping experience, the process of finding the perfect sports car is easy and fun.