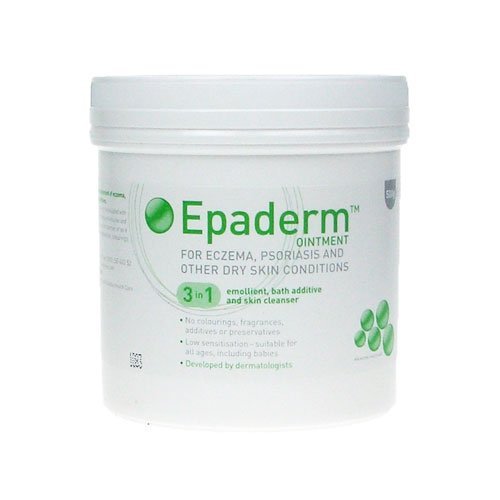 Psoriasis and other skin diseases can feel like a huge burden and many struggle to cope with it on a daily basis.
Not only can it destroy your confidence but the physical effects can be very uncomfortable. Psoriasis is not skin deep, it is a deeper health issue regarding your immune system which doesn't seem to have a cure as of now. However there are many methods of practically 'curing' it such that your body will not react in the way it does and nor will you experience the symptoms.

Before we review Epaderm as treatment for psoriasis, why does psoriasis occur in the first place?
Psoriasis occurs because your immune system starts attacking its own cells, confusing them for pathogens. The T-cells (cells for immune system) in the body are triggered creating an immune response which causes inflammatory chemicals to be produced.

This leads to overproduction of new cells at a much faster rate than new cells are normally formed in a healthy individual, forming the psoriatic plaques and flaky skin. Also, the new cells surfacing on the skin are not fully matured so they differ in appearance and function.

One product which claims to alleviate the symptoms of psoriasis is Epaderm.
The Epaderm ointment is a moisturiser used by many sufferers of psoriasis, eczema and generally dry skin which consists of a four step process that most moisturisers follow.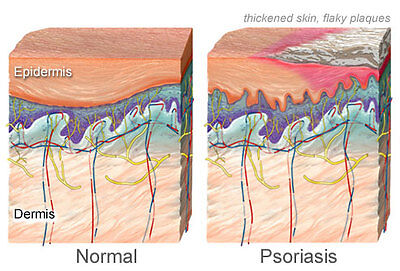 The first step is repairing the skin barrier to heal the damage that has been done by the inflammation.

The second step is increasing the water content of the skin so remove the dryness and flaky skin.

The third step is to prevent further water loss so the skin remains hydrated.
Lastly, it restores the lipid barriers to hold and redistribute the water.
So we can see that Epaderm functions just like an ordinary moisturiser, which is recommended to be used after taking a shower as that is when skin is at is driest.

But that seems to be all Epaderm does.
It is not effective at prevention and only treats the psoriasis once it has surfaced on your skin. For very mild sufferers of psoriasis, this may be all you are looking for, but in that case, any moisturiser can perform this task.

Epaderm contained Sodium Lauryl Sulfate (SLS) which created quite a bit of panic for users of this cream as it is one of the most irritating cleansing agents. User feedback has supported this too, as many complained of side effects such as creating a burning sensation after application and pale looking skin.

So if you are experiencing mild symptoms and looking for something cheap and fast which may improve your skin, Epaderm may be a potential option. However, in terms of effectiveness and reliability you may want to look elsewhere as its effects are likely to be temporary.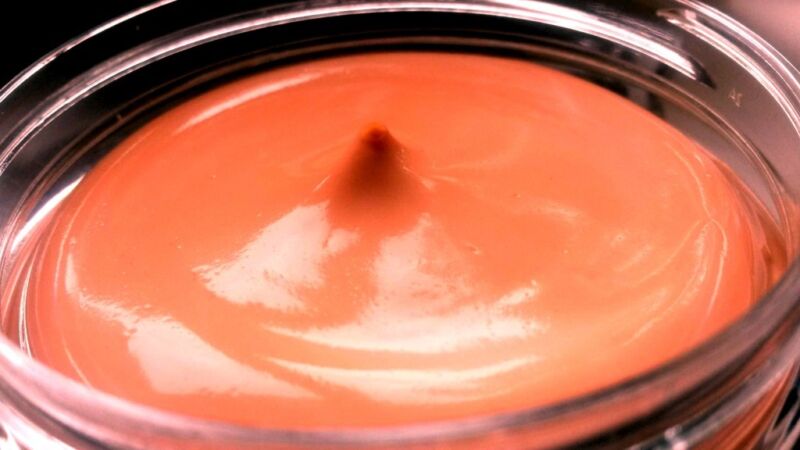 An alternative cream which you should consider is Zeavive. This is a more long term solution for those serious about revitalising the natural youth and brightness of their skin. How?
Simply put, it does not just treat the symptoms from the outside but goes a level deeper than all other creams on the market. Zeavive isn't just an emollient which hydrates the skin, but also prevents future reactions by working at the cellular level.

When applied to the skin (or scalp for scalp psoriasis), it increases the concentration of positive magnesium ions which slows down the rate of skin cell production and increases the speed at which new cells mature.

This means that the skin will no longer flake nor will the inflammation occur.
User feedback has shown this to significantly improve the condition of the skin after even one application and a very small amount needed to be used.

Unlike the majority of creams used for psoriasis, Zeavive is made only from natural ingredients, suitable for all skin types.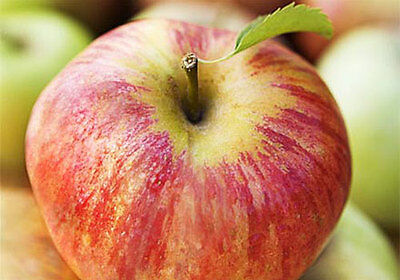 However, if you do suffer from psoriasis and wish to completely eliminate it, then along with a powerful tool to combat it from the outside, you need to fight it from the inside too.

There are certain environmental triggers that can set off psoriasis or worsen it so if these are controlled, reactions can be minimised.
One example is diet. Generally foods which are processed or high in artificial ingredients (preservatives and sweeteners) and sugars should be avoided. Studies have shown a strong correlation between frequent reactions and an unhealthy diet.

Naturally, you should look to eat a healthy, balanced diet which consists of the essential vitamins for skin repair and healing such as B-complex, vitamin C, Biotin and Niacin.

Another common trigger of psoriasis is stress. Many people underestimate the effects it has in the body when there is prolonged production of cortisol (stress hormone).
It can eat away your bones which will not help your immune system one bit but it also has a link with inflammation from psoriasis although doctors are not yet sure how.

Lastly, females may experience their psoriasis flaring up during mid-cycle. Increased levels of estrogen leads to an increase in keratinocyte proliferation which means skin cell production rises - and the skin lesions worsen.