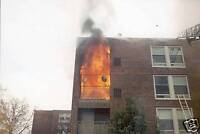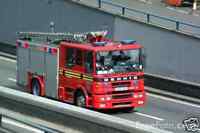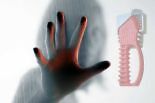 Hotels, houses, guest houses, offices, warehouses, store-rooms, canal boats, holiday homes, caravans...
All could leave you trapped by locked & sealed double glazing in a fire situation...
We have all heard of and seen the horrific consequences of people becoming trapped by fire in hotels, on trains, in warehouses, on boats etc, but have you ever wondered why this happens when they all have to meet stringent fire safety regulations?
The sudden onset of a major fire in any situation will without doubt lead to panic and your first thought will be to leave the building using one of the designated exit routes but what if those routes are already blocked or filled with dense smoke and fire...
The advice given by the fire service is to remain in your room, close the door and place a wet item of clothing etc at the base to prevent smoke penatration. Covering your mouth with a wet item to prevent breathing in the toxic fumes will help and shouting for assistance through an open window will attract attention, but...
What if the room you are in does not have access to a bathroom or water supply?
What if the glazing is locked for security reasons?. (if its double glazing noone will hear you as this type of glazing is specifically designed to dampen noise).
What if there is no telephone link to the outside world?
What if your mobile phone signal is dead?
What if you are the only person in the building?
What if you have never been in the building before and are unsure of the exit routes?
What if you have your family with you and smoke is coming through the gaps in the door.... ?
What if you are elderly or disabled?
Paints a fairly horrifying picture but this could easily happen to YOU.....
Allan Rhodes, a UK design engineer, had been confronted with the problem of entrapment by glazing whilst working for a cleaning company specialising in fire restoration many years ago. "The occupants of the basement flat had become trapped in the front room and were unable to escape because of the double glazing, there were also thick steel bars fitted to the outside of the window for security reasons. Had it not been for someone walking past and noticing the smoke billowing out of the door the occupants would have in all probability died. When entering the front room of the flat you could actually see a smoke line where the occupants had tried to huddle together in the corner before being rescued"...
Following this horrific but true story, Allan decided (some years later) to design and manufacture a hand held product that would break double glazing to assist in getting fresh air in to breath and where possible allow escape throught the window (at the very least it will allow the occupants to call for assistance..).
These products are now available via our web sites: www lifeaxe com or www lifeaxe co uk, and also on special promotion on eBay for around £25.00. Some resellers are selling them for £30 plus so grap a bargain whilst they are on offer.
The L10 Lifeaxe is suitable for both domestic and commercial/industrial glazing. In addition two other heavy duty emergency hammers are available for vehicles and are suitable for light and heavy goods vehicles, mini buses, coaches, and cars. 1000's have already been installed around the world.
Recently, Lifeaxe products have been approved for use by Fire Brigades and Police Forces within the UK and are now being installed within their vehicles.
You may actually see them in use if you are unfortunate to be near or involved in a vehicle accident or building fire. In addition, the Lifeaxe L10 is now being supplied by the Fire Brigade as part of the "home safety packs" issued to vunerable householders who live in fear of fire or arson attacks.
Lifeaxe - The only emergency tool in the world that breaks double glazing! 1000's already sold around the world!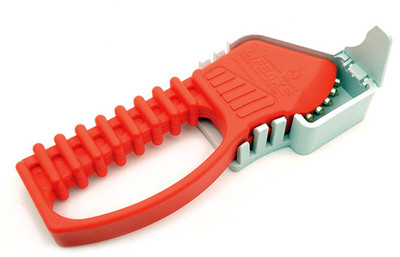 If fire worries you... fit these amazing tools now, they could save your life!
To check out our credibility look us up on Google or any one of the many search engines and you will see loads of reports relating to awards won by our company. There is also a long list of retailers supplying our products via their own websites too. We look forward to you becoming a Lifeaxe customer :-)