Picking the right dress for you and your event
Don't let the stress of choosing a dress spoil your excitement for your special event. Your perfect outfit is out there; you just haven't found it yet.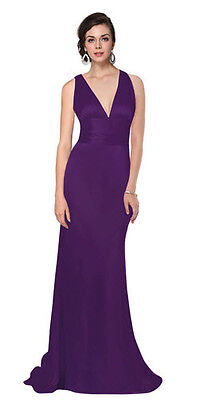 Evening Dresses
− The dress code
− Your dress length
− Your dress material
− To buy or to hire?
− Evening dress dos and don'ts
Not so black and white
One of the most confusing things on an event invitation can be the dress code. What was
once a choice between black and white tie has now evolved into a collection of strange
fashion fusions.
We explain at the most common dress codes below, starting with the most formal:

White Tie –
The ultimate in formal evening
wear, white tie conjures up images of ceremonial
state dinners and grand ballroom dances. Full-
length ball gowns with hems below the ankle are
popular, as are accessories including gloves and
tiaras.
Black Tie – The most common form of formal
dress with more flexibility and freedom. Cocktail
and little black dresses are sometimes
encouraged. Consider the scale of the occasion
to get a sense of what's required. Your black tie
dress doesn't have to be black.
Semi-Formal – The evening wear equivalent of
smart-casual. Make an effort with a modest short
dress and keep an eye on the invitation for
clues. Dress up with accessories if in doubt and
remove as necessary if required.
Cocktail – Be bold, be bright, be beautiful. Take
your pick of thousands of cocktail dress designs
without the overbearing fear of formality. Tailor
the length of your dress to the occasion. Less
formal events call for shorter styles.
Walking the hemline
With so many different dress codes, it's natural that you might be left confused as to how long
(or short) is acceptable. Do you know all of the different lengths?
Floor Length

Reaches the floor and designed to cover your shoes. Be careful not to trip or get the bottom of your dress dirty.

Best for: White tie, Black tie
Full Length

Similar to floor-length dresses but designed to sit on the top of your feet, just short of the floor.

Best for: Black tie, Semi-formal
Ballerina

Knee to ankle-length dress with full-bodied skirt. Ideal for making a lasting impression and usually available in a range of pastel shades.

Best for: Black tie, Semi-formal, Cocktail
Tea

Vintage and slightly informal, tea gowns can come as low as about mid-calf and provide a graceful feminine silhouette.

Best for: Black tie, Semi-formal, Cocktail
Knee

The classic cocktail dress with a hemline that sits around knee level. Designed to add a touch of glamour and perfect for a range of occasions.

Best for: Black tie (casual), Semi-formal, Cocktail
Mini

Relatively informal, thigh-length dresses, only usually seen at cocktail parties.

Best for: Cocktail
Formal dress fabrics
Many formal
evening dresses
are made from familiar materials such as satin and silk, but
your search to be different may lead you to some lesser-known fabrics.
Whatever you choose, remember to dress for the weather. While light fabrics such as chiffon
are great in the summer, they're unlikely to keep you warm when the winter wedding party
moves outside.
Here's a couple of evening dress fabrics you may not have heard of:
Organza – A thin, sheer fabric often made from
silk and can be woven with polyester and nylon.
Taffeta
– Slightly more rigid than organza and
provides good body. Popular in corsets for the way
it holds its shape.
Invest in your dress
It's tempting to head straight to the dress hire shop as soon as your event invitation lands on
your doormat, but there are plenty of reasons to buy instead.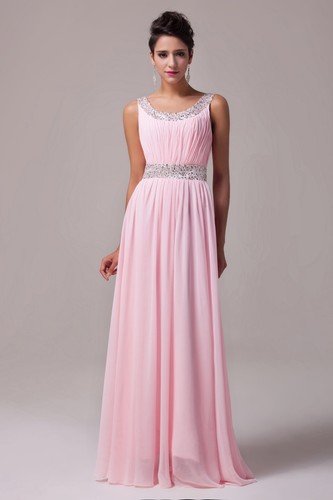 1)
You can't re-wear a hired dress
(unless you rehire
it, of course) - You've gone to the effort of choosing
the perfect dress for your event so have the
confidence to commit to it. What do you do when
your next invitation arrives?
2)
Dress hire isn't cheap
– Hire companies hold huge
collections of expensive ball gowns that require
professional cleaning and care; they don't give out
cheaply. Always remember that you'll probably be
asked for a deposit – will you be able to enjoy
yourself if you're worrying about getting it back?
3)
Other people have worn it
– There's a reason
you're reading this article: you want to feel unique
and look special. Hiring a dress that other women
have worn goes against everything you want to achieve – what if the dress's previous
wearer is sitting on your table?
Avoiding fashion faux-pas
Think carefully about wearing white or black to a wedding – unless you're the bride or

groom.

Don't forget your shoes! Unless you're wearing a floor-length gown, your shoes will

be visible. Consider how they suit your dress, your accessories and the occasion.

Does your event have a theme? Read the invitation carefully for guidance and never

be afraid to ask the host for clarification.