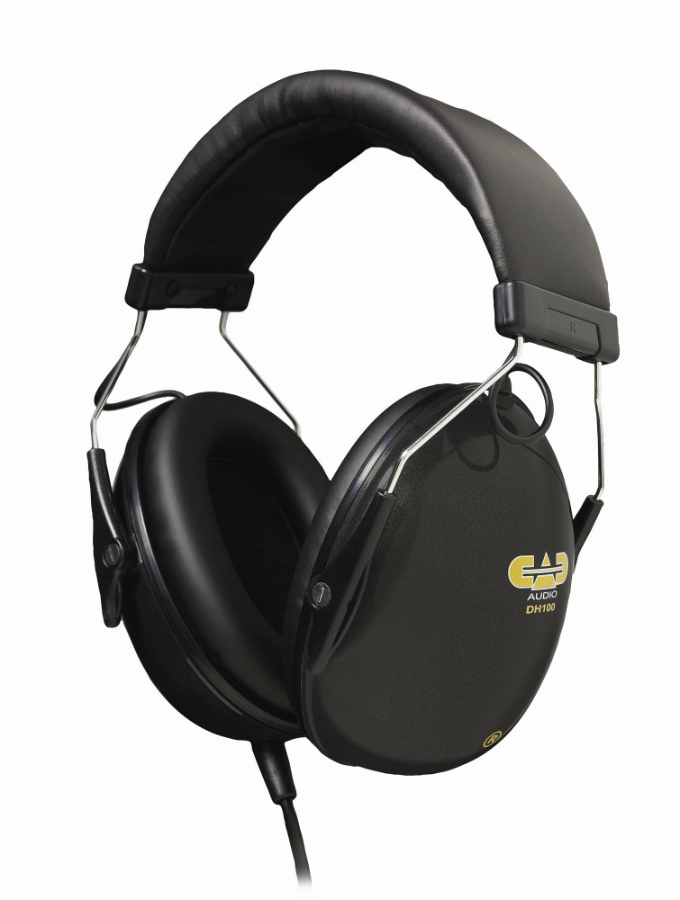 A good set of audio headphones does wonders for music reproduction quality and the wearer's comfort. Headphones come in a huge array of styles that are suitable for a range of activities. The style chosen should be suitable for the activity that is performed most often while wearing the headphones. For example, people who listen to music every day while jogging should look for durable audio headphones with wires that prevent vibration and are difficult to damage. Those who wear headphones around the house should consider wireless options.
To find a design that suits your needs, learn about the different styles and types of audio headphones available. Consider fit, comfort, and your auditory health to find audio headphones that can be used for extended periods without causing problems or discomfort. Inform your buying decision by taking special features into account, and learn how to evaluate the products on offer. Audio headphones are available from electronics and music shops, and online from sources such as eBay..
Styles of Audio Headphones
Although sound quality is important, the headphones should fit properly and be comfortable to use. If you have decided to try a new style of audio headphones, try a similar pair for fit and comfort before you buy. Most headphones are adjustable, allowing you to change the fit to make the headphones more comfortable. Audio headphones come in a number of common styles and can fit in or over the ears. The style chosen depends largely on the wearer's preferences, but the sound quality desired and activities performed while wearing the headphones further influence the design.
Earbud Style Audio Headphones
Earbud style audio headphones are sold in a bundle with music players and mobile phones. These headphones sit directly outside the ear canal and do not seal the ear. Earbud headphones are not efficient as they allow background noise to interfere with the audio. Also, the audio can be heard by people around the wearer. In addition, wearers tend to increase the volume to hear more clearly, which causes distortion and possible hearing damage.
In-Ear Audio Headphones
In-ear audio headphones are placed into the ear canal and seal the ears with rubberised ear-tip sleeves. This increases their efficiency and cancels background noise, making them a popular choice for commuters. They are often used with music players and mobile phones. These headphones are small, extremely lightweight, and easy to carry and store.
Over-Ear Clip Style Audio Headphones
Over-ear clip style audio headphones clip in place by wrapping around the backs of the ears. These headphones are a useful alternative for those who do not like the feel of in-ear audio headphones, and are an excellent choice for music lovers who use headphones while engaged in sporting activities or running.
On-Ear Audio Headphones
On-ear audio headphones rest on the ears and are attached by a band that wraps across the top of the head. These headphones generally have superior sound reproduction delivered through flat pads that do not completely enclose the ears. They isolate neither the sound produced nor background noise from the environment.
Full Size Audio Headphones
Full size audio headphones fit like on-ear versions, but fully enclose the ear. This style offers superior sound quality and places less pressure on the ears. Full size headphones come in noise cancelling, sound isolating, open and closed back designs. As they are less mobile that lightweight models, these headphones are perfect for enjoying music at home.
Types of Audio Headphones
In addition to the range of styles described above, various types of audio headphones are available. Some types have more than one style. The table below lists the most popular audio headphone types and provides a short description of each.
Type of Audio Headphones

Description

Superior quality sound reproduction

Crisp, clear sound

Available in a range of designs

Full size tends to deliver best quality

Reverses external noise by producing signals that cancels it

Excellent for commuting and travelling

Available in a range of designs, but full size headphones usually work best

Traps music in wearer's ear

Usually in-ear or enclosed full size type

Music does not annoy others

Ambient noise is kept out, allowing wearer to listen to music at a lower volume

Produces clearer sound than noise cancelling headphones

Available with a durable, anti-vibration cable

Clip style or in-ear designs are more practical

Allows freedom of movement

Mostly seen in full size designs

Signal processing may add noise to the audio delivery

Closed-back or DJ

Cups seal around ears to eliminate external noise

Able to deliver enhanced bass sounds

Added depth to music

Full sized audio headphones

Open-back or Hi-fi

High quality, superior, concert-like sound

Designed to allow sound leaks, so not suitable in areas where this would disturb others

Sound escapes from the back of each ear pad

Full size audio headphones
The type of headphones chosen depends on your personal preferences and needs. For example, if you want headphones that enhance your home entertainment experience, choose a high performance full size set. However, if you want to listen to music in peace while travelling to and from work, opt for sound isolating in-ear headphones that are lightweight and easy to store, and provide excellent sound quality while blocking environmental noise.
Additional Features of Audio Headphones
Additional features found in audio headphones include frequency boosting, inline controls, and the ability to fold them up and store them. Bass is not as rich through headphones than it is through full sized speakers, prompting some manufacturers to offer headphones that emphasise certain bass frequencies. Carefully consider whether the overall sound of the audio headphones that offer this feature makes it worthwhile before buying headphones with boosted bass. Treble can also be emphasised.
Inline controls are integrated and usually sit on the cable of the headphones, allowing you to adjust the volume or skip to the next song without having to touch the audio player. This makes the use of the device far more convenient, especially while exercising or while sitting or standing in an enclosed, awkward space. If you prefer on-ear headphones to more compact designs, opt for a foldable set if you use them while travelling.
Evaluate Audio Headphones
Audio headphone specifications as listed by the manufacturer do not give a clear indication of the sound quality that can be expected from the headphones. The best way to evaluate headphones is to listen to the sound quality produced. If this is not possible, research specific brands by reading customer and expert reviews from trusted sources. A higher price tag does not necessarily mean better sound quality, but well-known brands usually deliver superior products. If you are buying in-ear audio headphones, look for a set that includes buds of different sizes to allow you to adjust the headphones for comfort.
Auditory Health for Audio Headphones
Listening to loud music through audio headphones can damage your hearing. This type of damage cannot be reversed, so take care when using audio headphones. If you have ringing in your ears or your hearing seems dull after listening to music, the music was too loud. If you experience pain in your ears, turn the music down. Noise cancelling headphones eliminate the desire to increase the volume to drown out environmental noise, allowing you to listen to music at a lower level without interference.
Buying Audio Headphones on eBay
Audio headphones can be found by using the search bar, which is located on every page, to search for the perfect set. Type in a key phrase, such as "in-ear headphones&", to see the items available. Headphones are often listed in more than one category, so choose the most appropriate one to narrow your selection. Select product features and specifications to further refine your search.
Before You Buy on eBay
Evaluate the item and the seller before you buy on eBay. Click on an individual listing to see the item listing page where you find information about the item, buying options, accepted payment methods, postage and packaging costs, and the seller ' s feedback details.. Seller feedback allows buyers to leave feedback for sellers about their products and customer service. Use this information to make up your own mind about the seller. If you have any questions about a listing, click on the "Ask a question" link to contact the seller.
Conclusion
Audio headphones are available in a range of styles and types. In-ear headphones are the most popular choice for those who want sound on the go as they are lightweight, and easy to carry and store. Full size headphones often offer superior sound quality and are an excellent choice for using at home. Sturdy headphones that clip on are designed to stay in place and are perfect for active users who enjoy listening to music while exercising.
Audio headphones are available for everyone, from those who enjoy listening to music at the gym to audiophiles who love superior sound quality. If the headphones are used in more than one setting, choose a model that is versatile, such as in-ear headphones, or spend more money on the set that is used more often and invest in an inexpensive pair for the secondary activity. Remember to look after your ears while wearing headphones. Hearing damage is irreversible and easy to avoid through the sensible use of audio equipment. Some come with additional features that make them easier or more convenient to use.
Before buying audio headphones, try the headphones out to listen to the sound quality. However, this is not always possible when shopping online, so read customer and expert reviews about specific models to see what other people recommend. Remember that a higher price does not always mean superior sound quality, but manufacturers with good reputations earned those reputations by delivering quality products. eBay sellers offer a wide selection of audio headphones, with something listed for everyone.