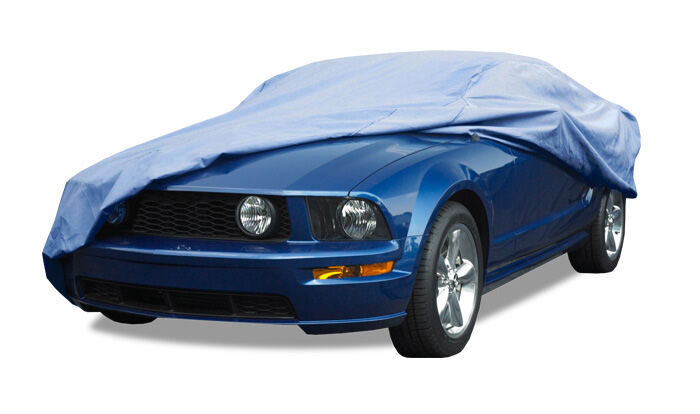 Pride in one's vehicle is nothing to be ashamed of, as children and young adults, their adulation of those with the freedom of their own cars is almost universal. However, once they get that 'dream car', the idea of pride and care becomes all the more real. Indeed, caring for a car is about more than washing the exterior and taking it to the mechanic for routine maintenance. Caring for a car means giving it the best, both inside and out, so that it performs at its best.
To really maximise the appearance and function of a car, owners must consider the addition of exterior car accessories. Changing both the look and the feel of a car, exterior accessories come in a variety of options and categories, each of which improves both the look and performance of a vehicle.
Learning what these accessories are and how to find and buy them is therefore essential for all car owners wishing to demonstrate their pride in this way. There are three main categories of exterior accessories that buyers must consider: those that are necessary, those that add utility, and those that are purely aesthetic. In addition, buyers must consider where they plan to purchase these accessories, taking care to look over the ease of doing so through eBay.
Necessary Exterior Car Accessories
Necessary exterior car accessories are those which, try as they might, car owners cannot avoid having to purchase at some point in their vehicle's lifespan. These types of 'accessories' may just as easily be classified as car parts except for the fact that many integral parts can be upgraded to improve a car's look and performance in the same manner as an accessory. Therefore, it may be wise to consider some of these necessary accessories before the time in which their replacement is no longer optional for their performance of aesthetic benefits.
Basic Accessories
The basic options in this category include the types of parts that drivers use nearly every day and there are benefits to upgrading them. Knowing what these parts are and looking into the options for each of them gives owners the chance to weigh their pros and cons. Minimally, the best options for necessary exterior car accessories include:
* Headlights, tail lights, and turn signals
* Side mirrors
* Fuel caps
* Fuel tank doors
Each of these pieces come standard when one buys a car. However, there are numerous ways in which upgrading these basic necessities can improve a car. For example, upgrading lights from basic incandescent bulbs to LED, halogen, or even xenon bulbs offers drivers different advantages as well as increases the value of the car.
Wheels or Rims
In addition to the more basic replacement parts/accessories which buyers may consider, there is a special set of concerns that buyers should be aware of in the case of replacing or upgrading a car's wheels, also known as rims. Buying custom rims is quite popular for reasons that range from car performance to adding a more powerful, racing look to a car. The table below briefly outlines the basic types of rims that car owners may want to consider, as well as the pros and cons of each option.
Type of Rim

Description

Pros

Cons

Basic factory standard which are usually covered by decorative hubcaps

Inexpensive

Not very aesthetically pleasing

Made of aluminium or magnesium alloy; colloquially referred to as 'mags'

Available in many sizes

Improve performance and handling

Improve aesthetic appearance

Lightweight

Strong

More expensive

Regular steel wheels with a shiny nickel finish

Available in most sizes; most popular is 20 inches

Improve aesthetic appearance

Very heavy

No performance benefit
Clearly, choosing to upgrade a car's rims is a complex matter, and in many ways making the option to do so above factory grade is clearly opting for rims as accessories rather than parts. There are ways to improve performance as well as aesthetics through upgrading a car's rims as well as many different price points from which to accomplish either goal.
Exterior Car Accessories for Utility
The next set of exterior car accessories that buyers should consider are those which add an element of utility to a vehicle. That is, unlike necessary accessories, this category of accessories is not included in a standard car purchase, but unlike personalisation-based accessories, these all have truly practical applications. As such, utility-based accessories are frequently added either through new vehicle upgrades or as aftermarket accessory purchases.
Running Boards and Nerf Bars
Running boards and nerf bars are types of side steps that are commonly added to trucks and sport utility vehicles (SUVs) in order to help drivers and passengers get in and out of the lifted vehicle with ease. However, choosing to add running boards is just the beginning. In addition, there are various types of boards to choose from as well as materials used to make running boards and nerf bars. Each set of options can also change the aesthetic look of a vehicle as well as the function of the accessory. Offering everything from wide, gripping steps to sleek chrome bars, the options when it comes to running boards and nerf bars are pretty extensive.
Utility Racks
Utility racks refer to a number of options for exterior car accessories designed to help drivers transport additional items outside of their vehicle and its boot. These racks include bicycle racks, roof racks, and tow bars or hitches. Each of these accessories allows for the easy transport of large items that would not otherwise fit in a car. Especially active individuals who enjoy travelling with sporting equipment are among the most likely to use this option, though temporary bike racks are actually quite affordable and can be a great addition to a car when going on holiday.
Covers
A final utility-based exterior car accessory that buyers may want to consider is a car cover. Individuals who can cover their car regularly benefit from the protection that a car cover offers in extreme weather such as rain, snow, and intense heat. The addition of a cover not only enhances, but preserves the exterior look and function of a car. Car covers are available in different fabrics and colours, and they can be purchased either in a one-size-fits-all 'car' size or specific sizes tailored to the make and model of a car.
Exterior Car Accessories That Add Personality
The final category of exterior car accessories that buyers may want to consider are accessories designed merely for aesthetic and personal expressive purposes. Many people choose to customise their cars in this manner as a way of showing both pride in ownership as well as using the car as an extension of their particular sense of style.
The options when it comes to personal exterior car accessories range from aerial toppers of various character such as Batman or Mickey Mouse to spare tyre covers and magnetic decals. Personal accessories may also have a utilitarian element such as magnetic learner driver plates.
How to Buy Exterior Car Accessories on eBay
Buyers who know what they want in terms of exterior car accessories find that shopping on eBay offers them a great deal of variety and value as compared to other, traditional places to shop such as brick-and-mortar stores. eBay boasts over 100 million users who buy and sell everything under the sun, including a host of exterior car accessories that are easy to search for and purchase.
Searching for Exterior Car Accessories
Searching for exterior car accessories on eBay is really simple. Buyers are able to begin their search on any of eBay's pages through the use of the general search bar at the top of their screen. From there, they need to be mindful of using specific terms to define what they want rather than using generalities which yields thousands of results. Therefore, rather than typing " car accessories", they should opt for specifics such as " Batman car aerial topper" or " 20-inch chrome wheels ".
Evaluating eBay Sellers
Once buyers find items which meet their criteria, the next step to eBay buying is to look at the sellers who offer them. With millions of sellers located all over the world, the onus is on the buyers to determine not only who offers the best deal, but also who offers that deal with the least hassle. Luckily, eBay provides feedback stars to help buyers identify these sellers. These stars are easy to read and interpret.
Conclusion
Owning a car, for many, is an important rite of passage in their lives. Often, they save money for years in order to have this privilege. That is why it is so important to recognise that responsible car ownership is about more than just routine maintenance. Instead, showing pride for one's vehicle and making sure to care for it through practical and aesthetic accessories is just as important.
When looking for exterior car accessories, buyers have three categories from which to choose. These are necessary accessories, utility accessories, and personalisation accessories. Each of these categories can be further broken down into individual options that buyers should carefully consider.
When ready to buy exterior car accessories from any of these categories, eBay is an excellent choice. As an online retailer open 24 hours a day and seven days a week with millions of sellers offering a variety of options, eBay is simple to use and a great tool for caring for one's car in the proper way.