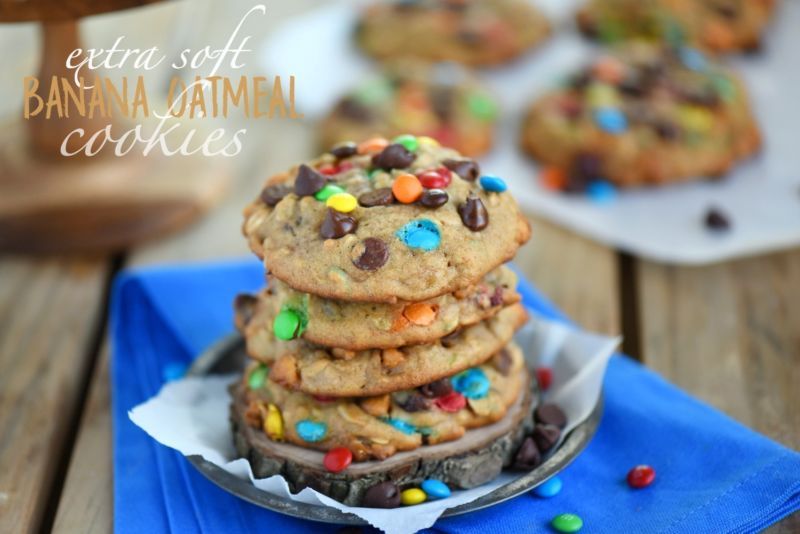 These Extra Soft Banana Oatmeal Cookies are filled with good stuff including oats, bananas, chocolate chips, and mini M&M's! Guaranteed they won't last long!
This is one of my kid's favourite cookies! They are great to keep on hand for after school or as a quick treat after football training. I buy extra bananas just so I can use them in this easy cookie recipe.
These cookies are loaded with all kinds of good stuff including oats,
chocolate chips
and M&M's. You're going to love this combination! The bananas keep the cookies extra soft and moist while the oats add chewiness and texture to these delicious cookies.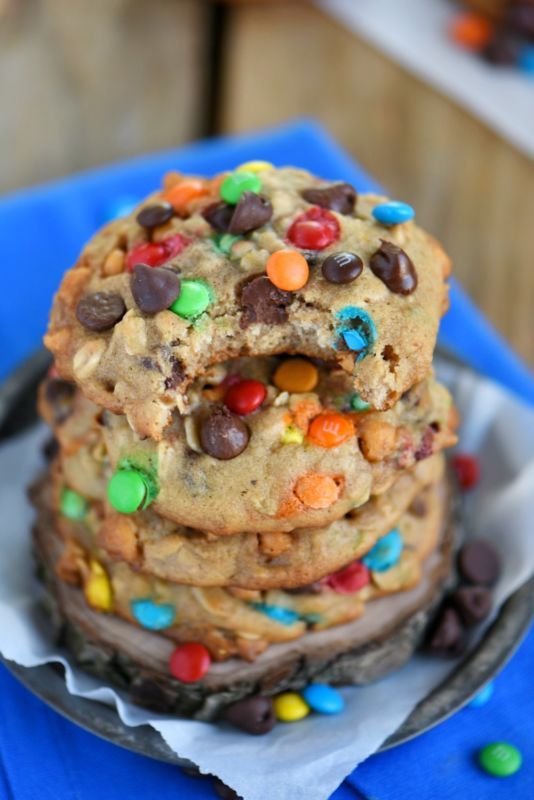 My boys beg me to include these cookies in their school lunches they love them so much!
These cookies are softer than traditional cookies and need to be stored in an airtight container to keep them so. Feel free to load them up with your favourite add-ins -
nuts
would be a great addition!
The dough does need to be chilled for a half an hour. Make sure to cover the bowl tightly so the bananas don't have a chance to oxidise.
I like to reserve some of the chocolate chips and M&M's to press into the cookie dough balls right before the go in the oven so the tops of the cookies are colourful and laden with the good stuff. Makes them sort of irresistible.
Let's get started!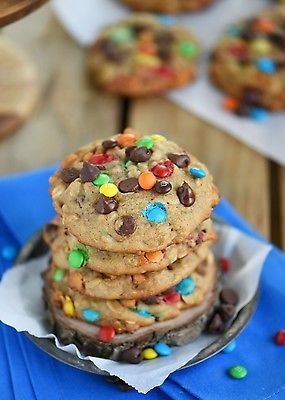 Ingredients
1 1/2 cups all purpose flour
1 cup oats
1 tsp baking soda
1 tbsp. corn starch
1 tsp salt
½ cup unsalted butter, softened
2 ripe bananas, peeled and mashed
1 cup brown sugar
¼ cup granulated sugar
2 tsp
vanilla extract
1 cup semi-sweet chocolate chip
1 cup mini M&M's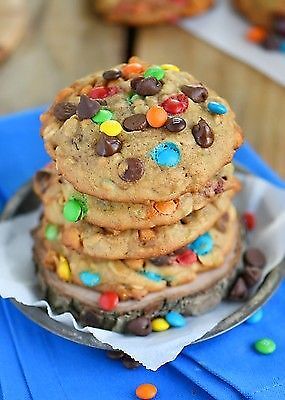 Instructions
Whisk together the flour, oats, baking soda, corn starch, and salt in a medium bowl and set aside.
Cream butter, bananas, and sugars together until light and fluffy. Beat in vanilla extract until combined.
Stir in the flour mixture just until combined. Stir in chocolate chips and M&M's.
Cover and refrigerate dough for at least 30 minutes.
Preheat the oven to 375F. Line two cookie sheets with parchment paper or lightly spray with cooking spray.
Use a cookie scoop to scoop out cookie dough onto prepared cookie sheets.
Bake cookies for 9 to 10 minutes or just until they start to turn light, golden brown on top.
Let cookies cool completely on cookie sheets.
Store leftovers in an airtight container to keep the cookies soft.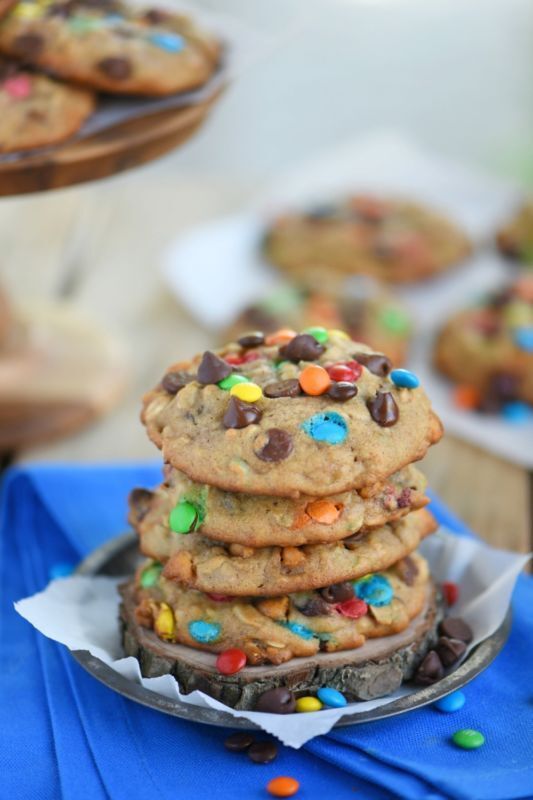 Aren't they pretty? Give this recipe a try...just once and I know you'll love these cookies as much as we do!