FAQ Install Origin

CDKeyChampions Ltd eBay guide to EA's Origin service for PC and Mac.

1. From below URL choose 'Download Origin' (see below picture for URL)
2. Create an Origin account (if required)
3. You are now ready to enjoy the benefits of gaming with Origin.

Broadcast your gameplay to Twitch, and cloud saves conveniently let you save and continue your games from any computer connected to Origin.

Origin Client System requirements
Windows XP Service Pack 2 or later, Windows Vista, or Windows 7
1GHz processor
512 MB RAM

Game requirements
Minimum and recommended requirements for games can be found in the Origin client and via the Origin store by searching for your chosen game. We always recommend checking these requirements before making a purchase.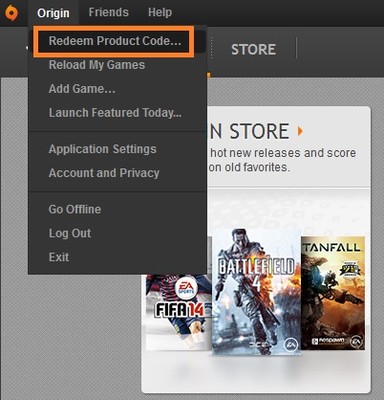 FAQ Redeem a Origin Code

1. Login to EA's Origin Client
2. Origin > Redeem Product Code
3. Enter Origin code then choose next
4. Games automatically download appearing under 'My Games'

View download status by clicking the option at the bottom of the screen.

Choose My Games to view and organise* your games in Origin client.

*Tip organise favourite and not so favourite games by right mouse clicking a game in My Games > choose 'Hide' or Add a game to 'Favorites' just choose 'Add to Favourites'