Add a caption
Click above image to see our Sims 3 eBay shop listings.
FAQ The Sims 3

CDKeyChampions Ltd eBay guide to The Sims 3, expansions and Stuff packs.

We trust this guide will help Customers understand the Sims 3 and EA's Origin download service. If you have a question send an eBay message we will reply same day (usually 15- 30 minutes).

FAQ's - below is a selection of questions we hope will help our valued Sims Customers.





Q) Where do I redeem my code?
A) 20 character codes for Sims 3 game, expansions, Stuff packs can be redeemed in EA's Origin client. Redeem 16 character Stuff and bonuses on Sims 3 community site.

Q) I redeemed a Sims 3 expansion I cannot find it in 'Game Library'
A) Expansions hidden from 'Game Library' right mouse click Sims 3 & 'show game details'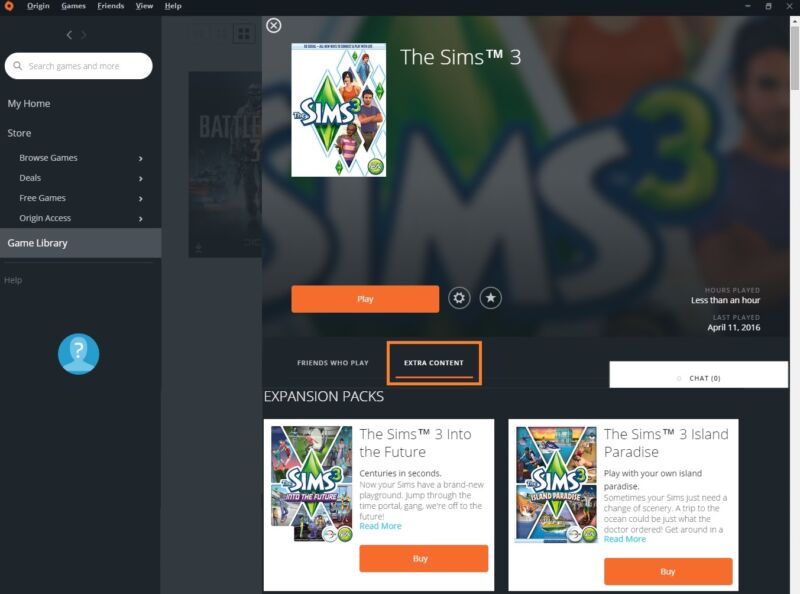 FAQ continued

Q) Choosing 'Play' prompts for disk why?
A) To resolve remove previous installation of Sims 3

Q) Can I play offline (no internet)
A) Yes, from Origin menu choose 'Go Offline'

Q) What happens to my games if I change computer?
A) Games can be downloaded infinitely provided the same Origin account is used.

Q) Will download's work with The Sims 3 game that was installed from DVD?
A) Yes, provided Sims 3 game is present in 'Game Library' in EA's Origin client.

Q) What is the download size of The Sims 3 base game?
A) 6.30 GB on a Windows PC.

Q) I failed to redeem [16] character code in Origin client, Origin reported 'invalid'
A) [16] character Stuff packs and bonus codes redeemable on Sims 3 community site.

Happy Simming!