Buying Facials and Serums
Facial serums & Oils can give the skin added moisture and boost the appearance of sluggish skin. Serums and oils are perfect when you need nutrients to reach deeper layers of your skin that a regular moisturizer is not able to reach.
You can apply the serum after your toner and before your moisturizer,but in some cases a moisturizer is not needed as there is plenty of natural concentrated ingredients present to regenerate and moisturize.
Rosehip and Pomegranate Rejuvenate Facial Oil Our Rosehip rejuvenate Facial oil contains some of the finest cold pressed oils that will make your skin feel and look beautiful
100% natural & pure blend of cold pressed oils to moisturise and nourish A totally natural face oil so loaded with goodness for your skin
Nourishing, refreshing and soothing properties oils have been used to create this luxurious fruit facial oil that feeds & balances skin whether it's mature,dry, greasy or sensitive
A natural facial oil with a pure mix of cold pressed & unrefined oils that are packed with natural antioxidant vitamin A, B, D, E & fatty acids.

More about Rosehip Seed Oil

Rosehip Seed Oil is extremely rich in vitamins A, B, D, E & Fatty Acids. Perfect amounts of natural Vitamin A, which helps to delay the effects of skin ageing. Ideal for use around the eyes to reduce the appearance of wrinkles, and the face for reducing acne or other scars & irregular skin pigmentation.
Whilst the addition of Avocado oil that penetrates the skin more deeply than other oils allowing it to transport nutrients through the outer epidermis of the skin and into the dermis for increased effectiveness therefore making it great facial oil for all skin types, and is especially kind to mature, sensitive or troubled skin.
We have added pomegranate seed oil for its nourishing and moisturising qualities that will improve elasticity help reduce wrinkles and preventing aging. It is also high in lipids, including Pucinic Acid, which help heal inflammation and reduce swelling.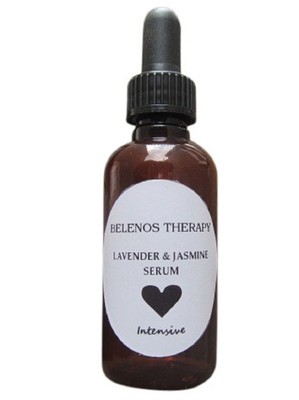 Intensive Facial Oil for Dry to extra dry skin with Jasmine and Lavender Essential Oil
Dry skin develops because the sebaceous glands do not produce enough oil. Dry skin is characterized as very fine, overly delicate, and thin,which tends to wrinkle easily and is often filled with tiny superficial lines