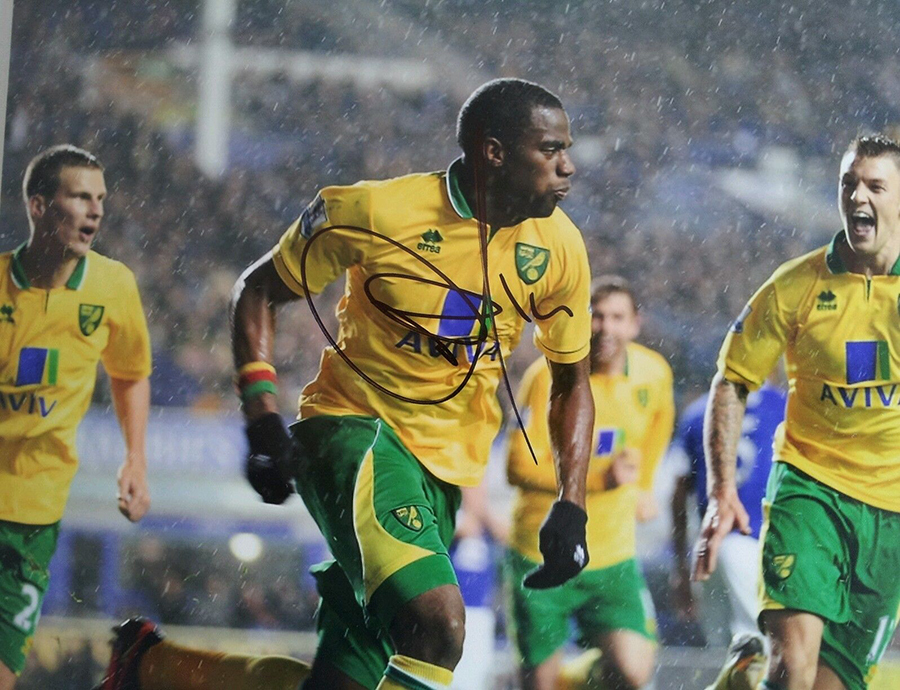 Buying Norwich City FC memorabilia is a great way to support the team, get a gift for someone who loves the team, or to start a sports memorabilia collection. Collecting signed memorabilia, whether jerseys, posters, pennants, or even footballs, is an exciting and rewarding hobby for any Norwich City fan. You can decide which Norwich City memorabilia items to buy by considering a few important factors.
Norwich City Memorabilia Types
There are several types of Norwich City memorabilia that you can choose to purchase, and many are available on eBay. Football jerseys and posters are the most popular with the team's fans, but you can also buy other Norwich City memorabilia, such as:
training shirts
limited edition Norwich City shirts
Norwich City home shirts
footballs
buttons
badges
socks
shoes
pennants
programmes
tickets
Usually, Norwich City shirts are the easiest item to purchase. Football cards and photos are great for hanging up in a collage or photo frame next to shirts if you already have them, or with tickets and other memorabilia that you might have.
Consider Buying Signed Norwich City Memorabilia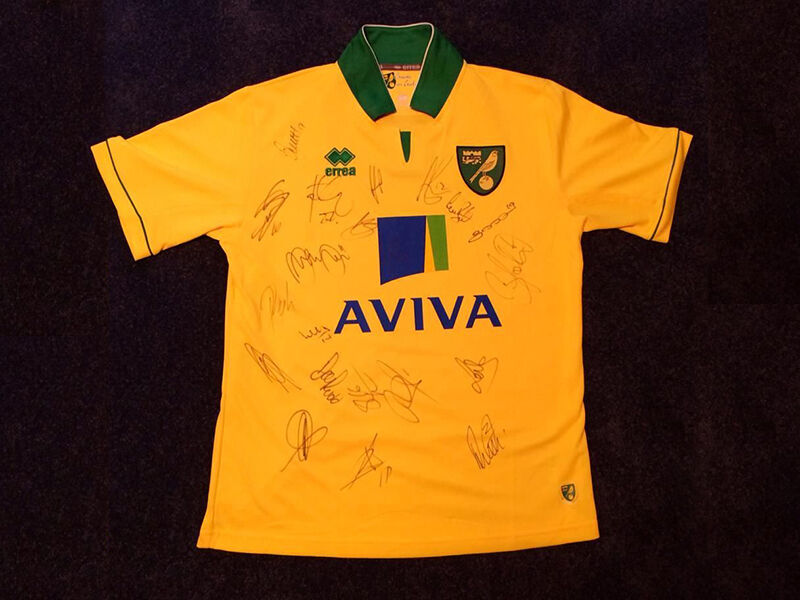 While many Norwich City memorabilia items do not include signatures, signed memorabilia is more valuable and more collectible. You can look for memorabilia with signatures from specific players such as Ricky van Wolfswinkel, Robert Snodgrass, Jamie Cureton, or David Fox. A certificate of authenticity (COA) with the signature means that the signature is original and verified, as long as the COA is original. You can buy most types of signed Norwich City memorabilia including shirts, footballs, cards, and more. Generally, signed football memorabilia is more expensive than standard memorabilia. Also, prepare to pay a premium for items featuring the signatures of the entire team.
Norwich City Memorabilia Condition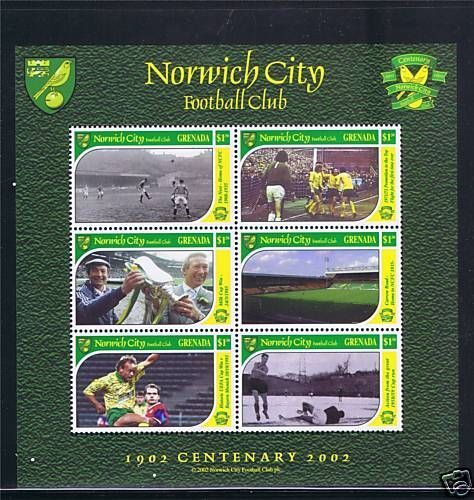 The last factor you have to consider is the condition the football memorabilia. You can choose to buy anything from antique football memorabilia from the early 1900s to brand new, in package Norwich City jerseys and shoes. Vintage football memorabilia is nicer for a collection because fewer people have it, but it is also more valuable, harder to acquire, and not always in perfect condition. New sports memorabilia is not as prestigious for a collection, but is cheaper, easier to acquire, and makes a great gift for any fan of the team.