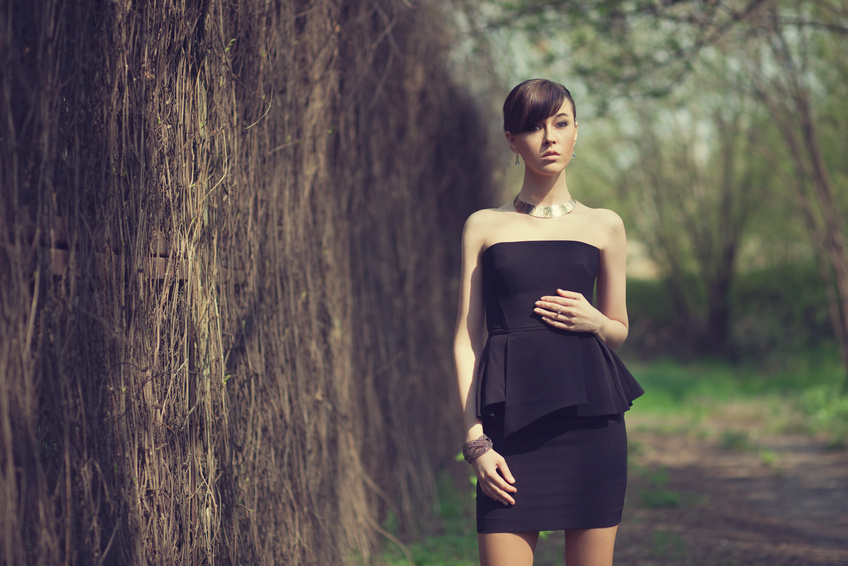 A peplum dress is a body forming dress with a short, loose overskirt around the upper waist. These dresses are appropriate for many occasions depending on their colour, sleeves, and accessories. When choosing a peplum dress, consider whether you want a casual or professional dress and how to go about styling the dress for an occasion.
Strapless Peplum Dresses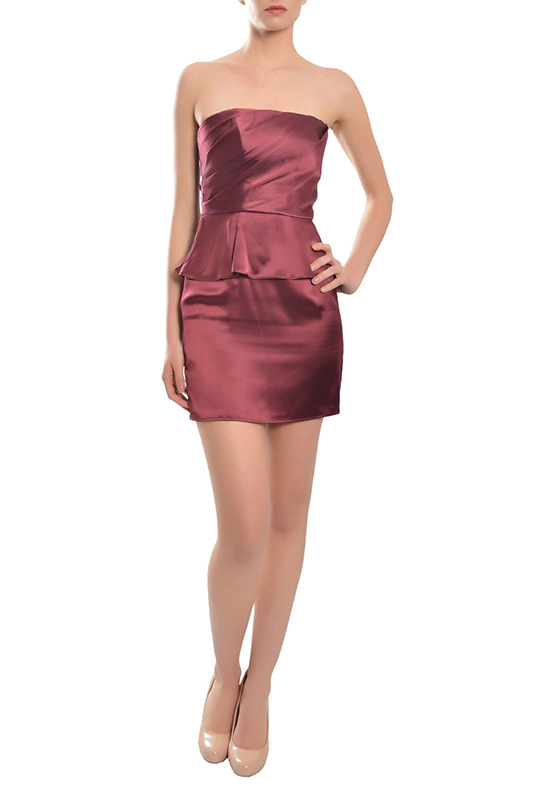 Strapless dresses are generally inappropriate for the office or other professional environments. They are ideal for a night out or black tie events, but may seem too casual for conducting business. Unfortunately, they can be difficult to keep up and usually need pairing with a strapless bra. Still, many women find themselves adjusting their strapless peplum dress throughout the night. It often needs to be pulled up or have the bodice tweaked back into place, especially when dancing or moving a lot. On the bright side, a strapless peplum dress is ideal for emphasising the shoulders and collarbone, and drawing attention to a slim waistline.
Sleeved or Sleeveless Peplum Dresses
Besides the strapless versions, peplum dresses usually have short sleeves or no sleeves at all. Sleeveless peplum dresses still have straps. Sleeveless and sleeved peplum dresses are often highly appropriate for business casual offices, dinner parties, and other settings that require a degree of sophistication beyond casual women's clothing. They stay in place better than strapless peplum dresses. In addition, a woman can wear a strapped bra that best supports her, making the outfit look even more put together.
Peplum Dress Colours
Like any other kind of women's dress, peplum dresses come in nearly any colour imaginable. Neutral colours like black, grey, and navy are most appropriate for the office. For a night out on the town, a woman can safely choose bolder colours like yellow, red, or teal. In fact, celebrities can often be seen wearing peplum dresses in bright purple, hot pink, and even lime green.
Peplum Dress Length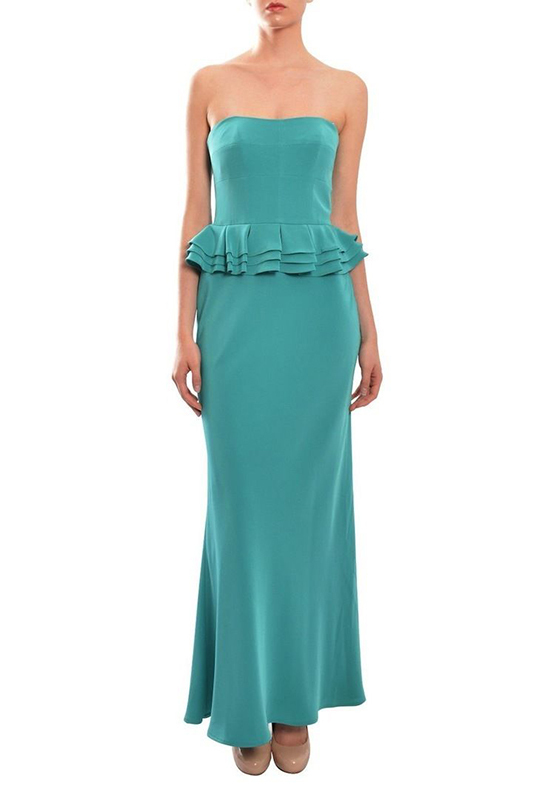 The length of a peplum dress varies considerably depending on how the designer intends for it to be worn and the height of the wearer. In general, the office woman should not wear a dress shorter than knee length; this gives a modest amount of room to sit and even kneel if necessary without being unreasonably short. For casual events, some peplum dresses are as short as thigh-length, although somewhere between the thigh and knee is most common.
Peplum Dress Accessories
Peplum dresses can be paired with heels of all heights. Casual peplum dresses can also be paired with jackets, costume jewellery, and ankle boots. To dress up the garment for the office, choose shoes in solid, neutral colours and keep jewellery to a maximum of a couple of statement pieces. The dress can easily be paired with a blazer if your office is cold, or if a sleeveless dress is too casual.