Solar Lighting In Winter
There is nothing wrong with using solar lights in winter, it is just common knowledge that they won't work as well as they will do in the spring and summer months. This isn't rocket science; simply as the days get shorter and the sunlight gets weaker it become impossible for the charge to last for longer than a couple of hours maximum.

We would recommend putting any decorative solar lights away for winter, keeping them at their optimum level from March - Sept. However if you do want to keep them during winter its no problem, but have a look at these handy tips to get the most usage out of them: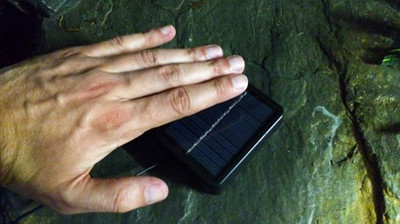 1. Positioning of the Solar Panel/Sun
The sun will be at its strongest point at noon, and will normally only charge specifically around this time in winter. Therefore point your solar panel as optimally towards the sun's position at noon. Whilst it may not encompass much sunlight during the sun rising and setting, this isn't important in winter and very small amounts of charge will be gained at this point.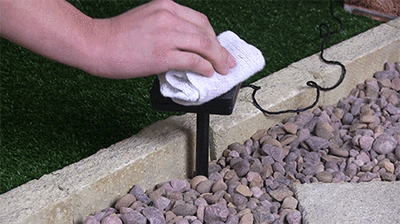 2. Cleaning of the Solar Panel
During winter this becomes more significant, as due to heavier amounts of rain and windier conditions the panel can easily become partially blocked or have debris blown on to it. We recommend using a dry or damp cloth to gently wipe the panel clean. You could also use window or glass cleaner if the panel is particularly dirty.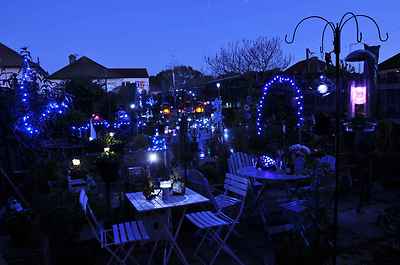 Add a caption
This may be too much to switch on/off manually every day.....
3. Switch Off During the Day
Solar lights will charge even if they are switched off, so we would recommend switching them off in the morning before you go out, go to work etc, and switch them back on when you arrive back. Many people will return home from work at 6pm to see their solar light already on, in which case could have used most of its charge already.

We know this is not so convenient but will give you the best results!
4. Purchase PIR/SuperSolar Products in Future
If you are searching specifically for a solar light that will work in winter, then we fully recommend purchasing a solar security light that only switches on when the PIR sensor detects movement. This will reserve the light's charge for these moments, ensuring excellent performance still through winter. The other option is to go for our SuperSolar range, which will still work continually throughout winter.
5. Obstacles
Restrictions of the solar panel, e.g. trees, bushes, extra cable. Ensure the panel is not restricted to ensure maximum capacity of sunlight. Whilst this may sound obvious, at different points of the day your light may be obstructed by shade, and when daylight isn't in abundance every minute needs to be optimised.