I had not considered this until I was taken by the same scam,twice! in one week!
Whenever I change my hair colour i purchase new Hairdo bangs/fringes to match, I trust the Hairdo Jessica Simpson brand, and have purchased most of their products,so know what they look like. The Jessica Simpson hairdo fringe is a synthetic hair piece which with stands a good deal of heat, but it is still plastic fake hair. From the front both the fake and the real thing could be confused as the same, but when you take a look at the structure on reverse, the bit that clips to your hair, you can plainly see which is real, the one which has not been hand sewn and has an elasticated frame which helps make the fringe clip into the hair with ease and looks more natural in the hair line.
This is a REAL Jessica Simpson hairdo fringe, as you can see by the construction and quality versus the counterfeit one.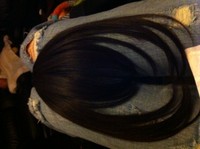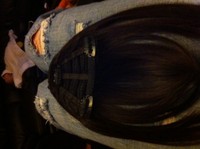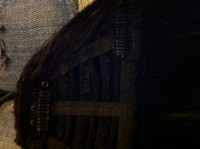 This is the FAKE Jessica Simpson hairdo fringe.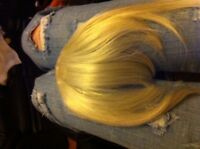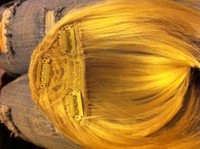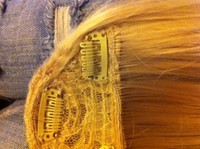 This is the stock photo sellers are using on Ebay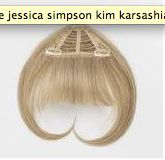 I hope that know one else purchases one of these thinking they are buying the real thing.