These Polo shirts are being sold as genuine Stone Island factory seconds with claims that only 1 in a 100 actually have a noticeable fault. Having recently bought a genuine Stone Island Polo shirt from a reputable hight street store and then bought one of these "factory seconds" on ebay a few days later, I have done some photo comparisons to show how these on ebay I believe are actually fakes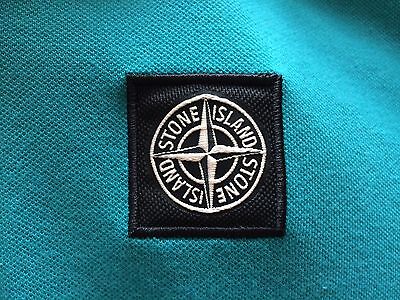 Chest logo comparison
This is a genuine chest logo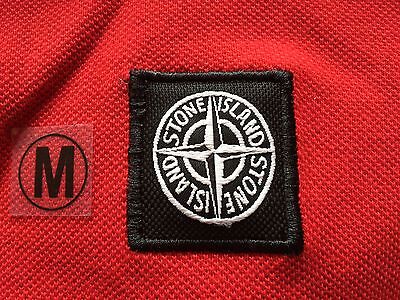 This is the fake logo. The badge is not a nice square and the Stone Island is embroidered poorly
The weave of the material is also a softer, tighter knit on the genuine shirt and feels much better quality, which can be seen in the badge close up pictures above.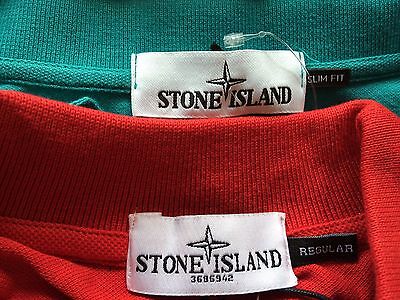 Collar labelling
The genuine shirt (turquoise) shows subtle differences in the collar labels. The Stone Island font is slightly bolder, the label itself is sewn at each end with a part section of the same colour thread as the shirt on each side. The fake is just sewn in white thread fully down both sides and not very straight. I am not sure what the numbers refer to on the fake label, perhaps some genuine shirts also have these numbers, or at least previous editions of the shirts did. Note some genuine Polo shirts have the slim fit or regular tags below the main label.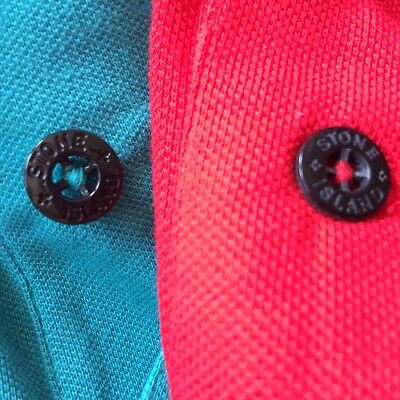 Buttons
Fake buttons now also have the cross in the middle. They used to just have 4 holes like a normal button. But the font on the fake (on the right) is slightly smaller and different to the genuine ones, (seen on the left). The genuine buttons logo goes right to the edge of the button.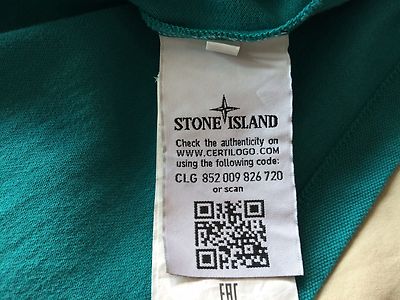 This is the genuine Polo inner waist label with QR code. The fake did not have a QR code, but I believe some other Stone Island fake clothes do.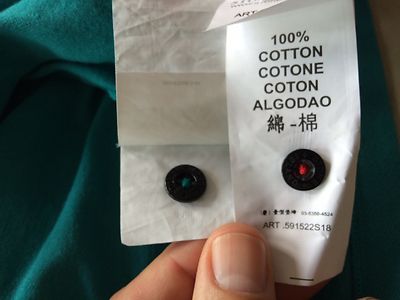 Both shirts have the spare buttons sewn to the inner waist label