Fashion jewelry is very popular in today's fashion conscious society.
Women and men use
Fashion jewellery
to accent their outfits.
The difference between fashion jewelry and fine jewelry is that fashion jewelry is affordable and crafted from less valuable materials than fine jewelry. It's easy to have a
jewelry collection
that features something to match every ensemble.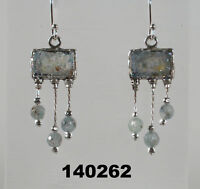 Earrings Trends
The oversized, ostentatious accoutrements favored by rap musicians have spawned the hip-hop jewelry trend, and teenagers have been patronizing lower-priced but accurate replicas of celebrity bling. Instead of the diamonds and other precious gems used in celebrity jewelry, cheaper zirconia and base metals are used for duplicates. These pendants combine tradition and contemporary by mixing pearls and leather, or crystal and brass.
Hoop
earrings
are another traditional style that is as popular today as they were ages ago. Hoops can come in a variety of different materials, such as gold, silver or even hard plastic. There are small, delicate hoops and big, bold hoops. Some hoops are thin, others are thicker. There are the choices of celebrities. There are hoop earrings that are perfect circles, and ones that are more oval shaped. There are even square are rectangular choices that are similar to circle hoops in style.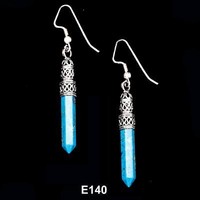 Earrings
have been one of the most favorite accessories for women and can change a dull or mundane look to an extraordinary and glamorous look.
Wearing the right type of earrings for the right occasion can have dramatic effects on a woman's physical appearance and confidence.
Be sure to add our earrings to your favorites list!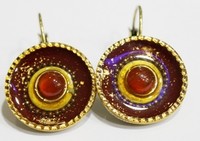 The various metals or materials that are used to make fashion earrings include gold, silver, wood, titanium, diamonds, etc. precious stones such as emeralds and rubies, sapphires and onyx are very exclusive and rare pieces of earrings.
At present bling is in. So right from the celebrities to the neighbor next door, the large hoop diamond earring is very popular. It transforms the shape and structure of a woman's face and looks both elegant and attractive.
Chandelier diamond earrings are equally important fashion accessories as they have been made popular by women all over the world. They look magnificent and ooze tons of attitudes.
Silver jewelry
is for those who want an earthy and rustic look. These go well with traditional clothes and look particularly appealing on Indian women. Their skin tones perfectly complement the colour tones of silver. Whether it is a festive occasion or a normal day, silver jewelry can be adorned everyday and can be gifted to your dear ones. They naturally make a fashion statement that is here to stay.
Pearl earrings are equally popular and are very fashionable. They render class to any attire and occasion. Whether you attend a party or a formal meeting, even a simple pair of pearl earrings can do the trick. You can either buy fake pearls or the real ones. Freshwater pearls are affordable and there can alternatively be the real pearls with a combination of semi-precious stones. Pearl earrings can be available in either simple studs or pearl dangles.
Thus, earrings and jewelry in totality form an inevitable part of women's lives. Whether on a daily basis, or occasional wear, one will find earrings to be very popular with women of all age groups.
An average looking outfit can change into bright, shimmering attire.
Earrings can add instant sparkle to a woman's face and can brighten up a woman's complexion. Not just her skin tone, it can even shift the viewer's focus to her eyes.
The fashion of the earrings


Earrings
: Perfect Accessories for every season to enhance the women's beauty
Romantics
The rosy romantics will fall in love with this season
earrings
lines which push toward rich greens, eye-popping turquoises, innocent whites, subtle yellow golds, and cascading water-fall danglers.
Many looks of the
earrings
reflect these hot colors.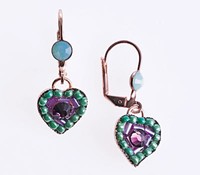 Our favorite picks that translate the season's attitude into what women would actually feel comfortable in - are shown in this webpages.
With either a single stone, or a perfect couple entwined together, the
earrings
create a glamorous look.
Mixing the green of the enchanted forest with a shot of warm rain of Jades and Turquoise create fabulous
earrings
.
For a snow-covered look in the midst of summer's heat, slide in the Moonstone Earrings or get hooked on Evergreen and Chain
earrings
.
Want the enchanted dream to last until the bluey-haze of the evening? Go fairytale with the coral and labradorite Earrings .
Bracelets
The silver bracelet is one ornament that has captured many hearts. Despite other more expensive and thereby more desired jewellery items, the silver jewellery bracelet continues to be a favourite of many. Worn by men and women both, theses lovely wrist adorning jewellery items are quite a craze with the younger generation too.
This silver bracelet comes in many designs, colours and patterns. Despite the more expensive gems like diamonds, rubies and emeralds finding favour with gold bangles or platinum ones, it is true that stones like topaz, turquoise, amethysts, and jasper have made the silver bangles and bracelets amazing too.
Jewellery bracelet comes in various designs and while some are plain silver, others could be studded with various precious and semi precious stones. It is a fact the stones like rubies, diamonds and emeralds find more takers for them when studded in gold bangles or platinum bracelets, but this is not to say that silver bracelets are forced to live a life rid of colours. Stones like topaz, turquoise, amethysts, jasper, etc are often used in fine silver jewellery and allow the wearer the liberty to play with colours.
Silver bracelet comes in various types of finishes. So one can choose the antique look where the surface is oxidized and thereby adopts a blackish hue, or one could take the glossy finish where the ornament shines in a bold silver colour. There is the matte finish too which is quite popular these days and here while there is no dark hue to the silver ornament, it is not polished and therefore the shine is missing. Do pay attention to the storage of silver ornaments since over time they could darken and loose their lustre and require to be polished again.
Though the standard size for jewellery bracelets for women is 7 inches and 8 inches for men, one can buy these bracelets in almost any size. Do keep in mind though that if the bracelet type is a bangle, it will not be possible to increase its size and another piece will have to be made.
In the case of chain like bracelets, it is possible to add an extra piece and increase the length of the original bracelet it self in order to fit a larger wrist.
The other types of bracelets made in silver are charm bracelets, tennis bracelets, slap bracelet, etc. Some can easily be slipped on like a gold bangle while others come with clasps and screws, while yet others come with an open mouth that simply needs to be pushed closer together once worn.