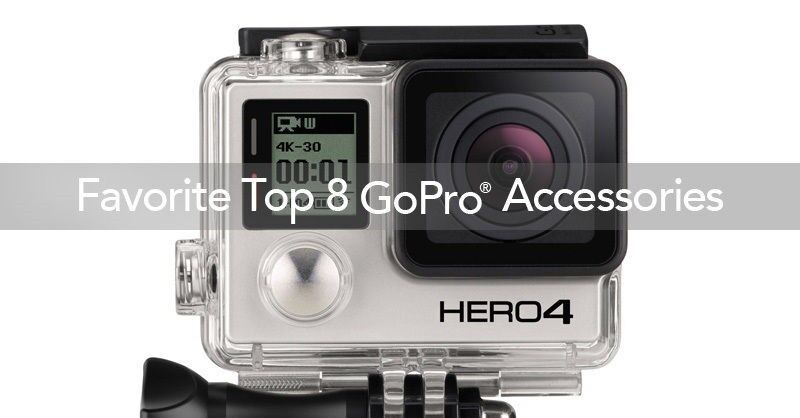 GoPro is the world's smallest, most versatile, and by far most popular camera on the market today. Yet with the wide variety of uses, many find it challenging to choose the right accessories for their GoPro. So here are the Top 8 GoPro accessories for the everyday user. But first if you don't own a GoPro, let me make a suggestion for a good buy, the GoPro Hero+LCD.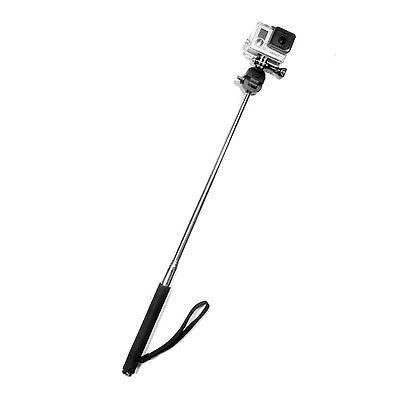 1) Whether you're a pro surfer or just the average teenage girl, this accessory will fit great, helping to capture those images just out of reach, or those selfies you've just been dying to take with friends. Yes, I am talking about the selfie stick.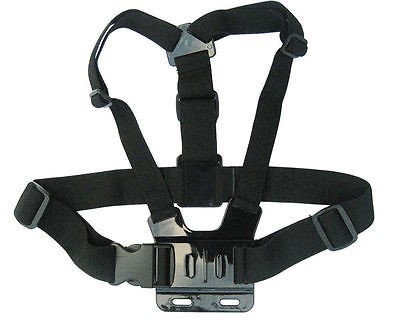 2) Yet for the more vibrant adrenaline addicted users, this accessory will help you capture those fast paced shots without interfering with your activities, this being the GoPro chest harness, or otherwise known as the"
chesty strap
." These also come in "junior" sizes.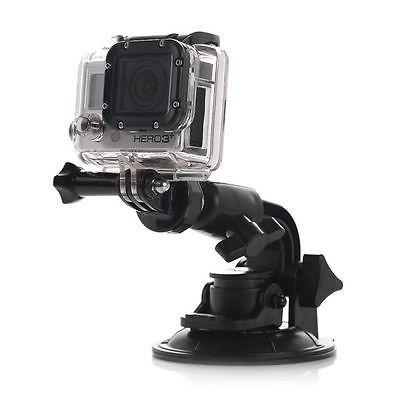 3) For all you musicians out there, GoPro has also been known to not only provide good video and image quality, but sound quality too! Yet trying to record sound with the waterproof case on is very destructive to the performance. Luckily, GoPro sells the
GoPro frame housing as
well to help with overall capture quality in the "not so dangerous" situations.
4) A common annoyance of the GoPro is the hassle of handling the camera right before use, especially if you're right in the middle of the actions taking place, which is why the
GoPro WiFi remote
is a great fourth choice. Helping the user with just the push of a button to control their GoPro.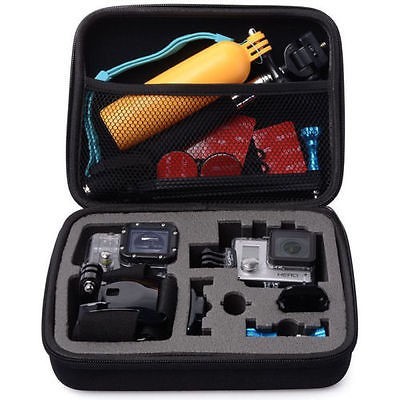 5) GoPro not only is known for good video but also for stunning image capture too. This
small tripod
can be taken on the go anywhere with ease and set up on the spot to help take the GoPro to its image capture limits.
6) Even though the GoPro is the best camera on the market, that still doesn't mean it's perfect. Which is why it is good to buy some
extra batteries
and a charger if you can, which is always good to have on hand if needed. (Please note that not all GoPro cameras use the same type of battery.)
7) On a more professional note, those of you who travel often should take into consideration a travel plan for your GoPro, which is made easy by this
multi-use travel case
.
8) Last but not least the one accessory GoPro was founded on …
the wrist strap
. Originally mainly used by surfers, but it brings a whole new perspective to the stage.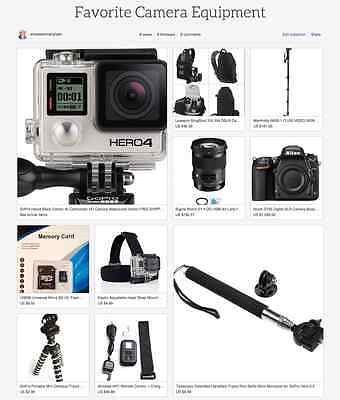 Find these GoPro accessories and other helpful camera equipment in this collection:
Pin this handy guide to reference later: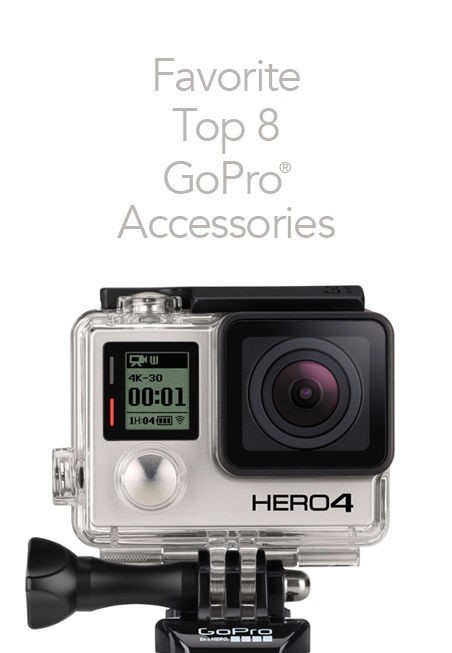 Check out these other helpful guides: